Sewing for the husband!
10:45 PM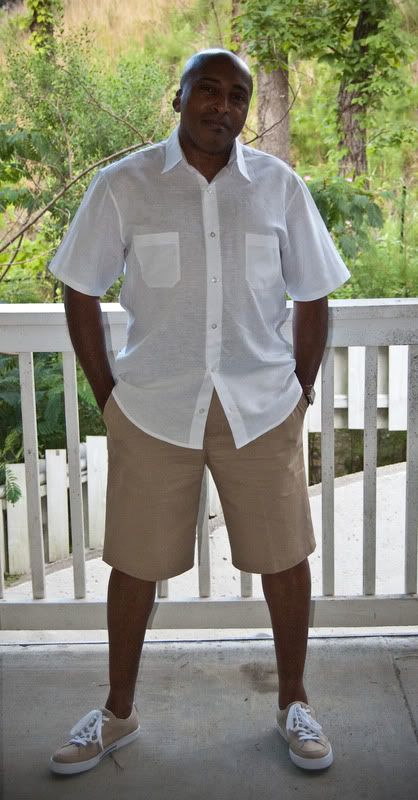 Well, I've finally gotten around to sewing something for the husband. For Father's Day, I decided that I would make him a couple of pieces. I decided to do a shirt, which was *supposed* to be two shirts and two pairs of shorts.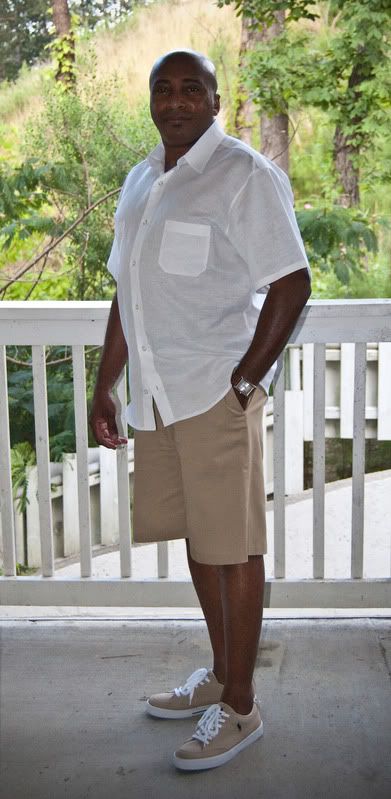 I decided to use
Kwik Sew 3422
for the shirt. I found a great tissue-weight linen at my local Jo-Anns that fit the bill. I chose this pattern because it looked a little more casual than
KS2777
. And I was right. KS3422 has a one-piece collar/collar band, unlike KS2777 with separate pieces.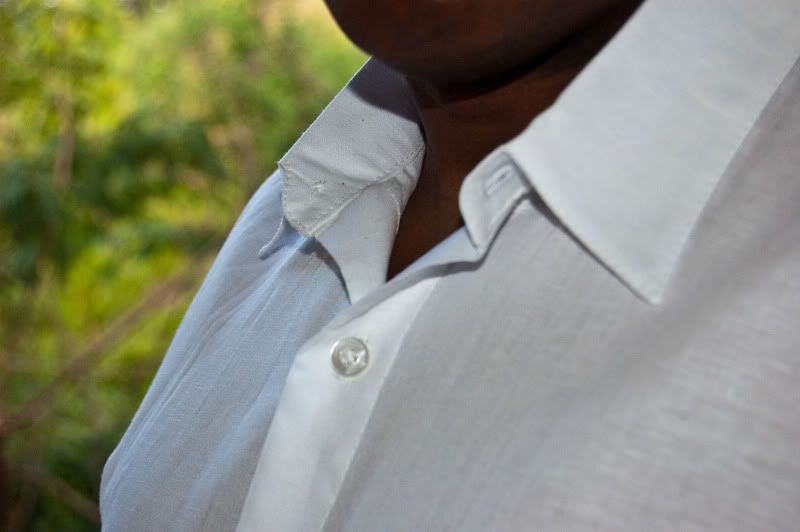 I do plan to use 2777 as well for long-sleeved dressier shirts. Even though I felt this shirt was casual, it still had had a back yoke.
***
Note:
All of the seam allowances for this pattern is 1/4", instead of the usual 5/8". I had to put a Post-It note on my sewing machine to remind myself!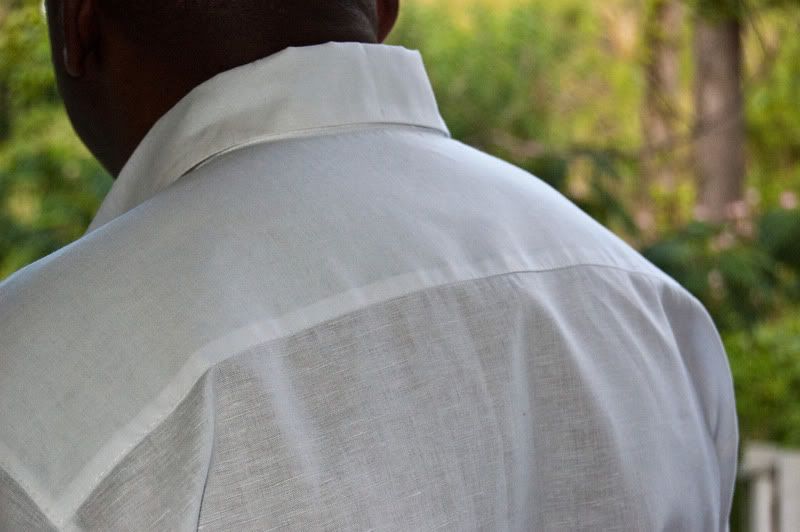 And I decided to put a pocket on each side.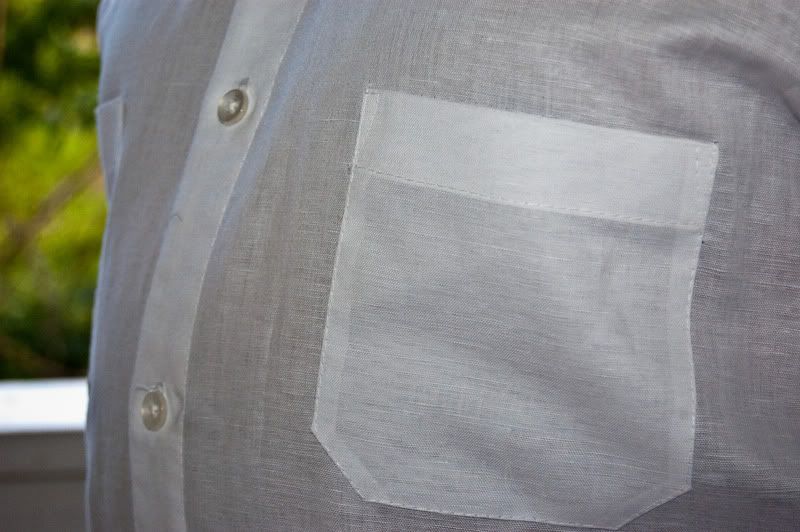 I used
Kwik Sew 3267
for the shorts. This is the same pattern I used for
Brian's pants
a couple of years ago.
Here are some construction pics:
I used a poly/cotton bottomweight twill.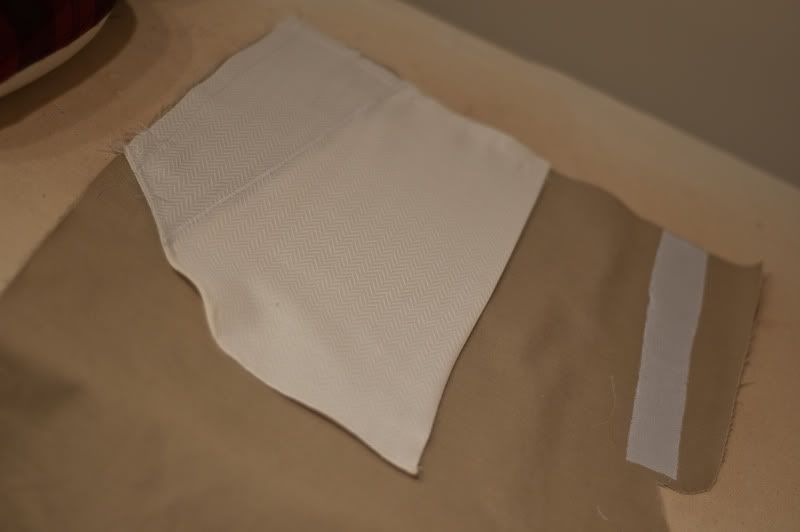 I interfaced the fly and used
Sandra Betzina's zipper video
for reference. Seriously, if you're not using this method -- you should be! It went in perfectly! I also added about 2" to the length. He wears his shorts a little longer than the pattern's inseam.
I also used my
trouser making book
for reference... especially for the pockets! The text and the instructional videos really came in handy!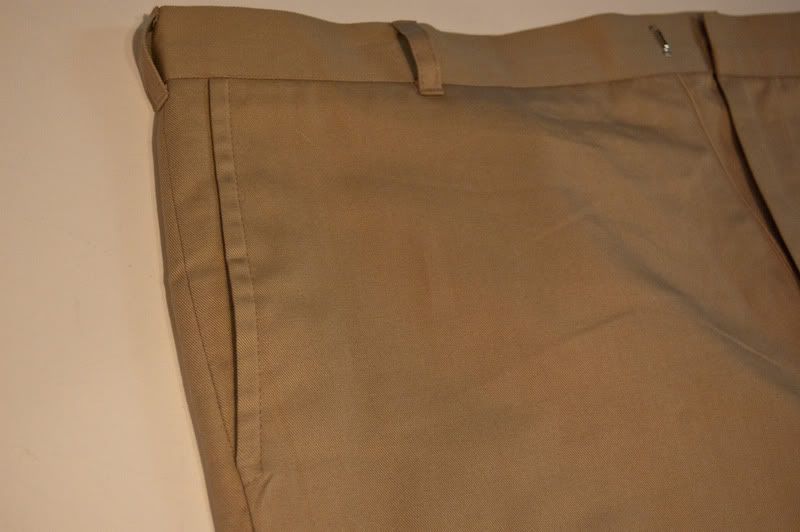 For pocketing fabric, I used the fabric I used for
this dress
. It was the perfect weight.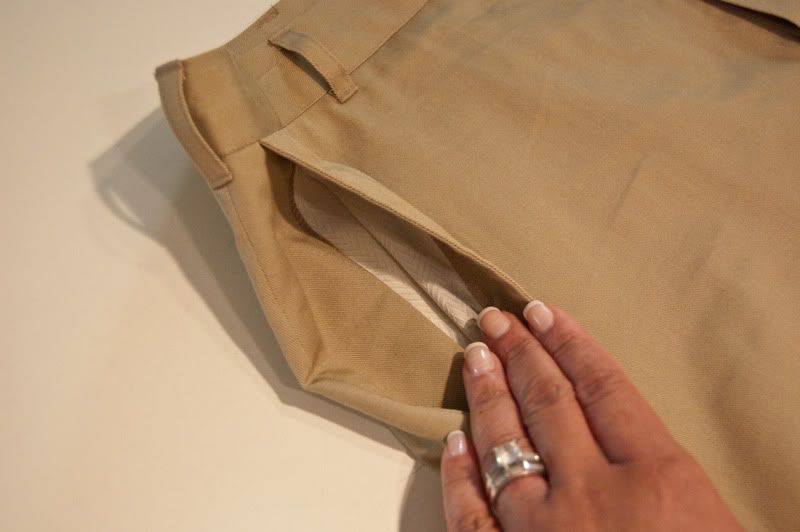 The welt pocket/pocket bag instructions were amazing! The Kwik Sew instructions matched perfectly with the instructions in the trouser book.
I also made an identical black pair with a black and white lining fabric for the pocket.
This is a TNT pattern that I could make over and over again and highly recommend!