skip to main | skip to sidebar
Saturday, January 20, 2007
Monday, January 15, 2007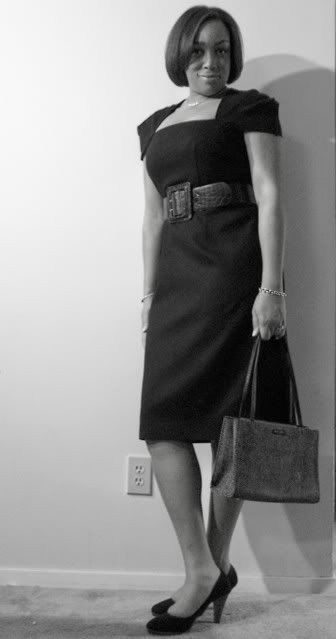 I had such a busy, busy week. I was very disappointed that I didn't get my
dress
done in time for this weekend. But luckily, I just reached in the closet and pulled out one of my
favorites
. I accessorized it with a crocodile embossed wide leather belt, platform pumps and a Kate Spade bag and I was off. The
Ebony Fashion Fair
was beautiful -- lot's of fantasy wear but still inspiring. I also hit up the
Stardome Comedy Club
to see
D.L. Hughley
... my stomach still hurts from being doubled over in laughter. All in all, I had a great evening. Oh, I'm still going to finish up that dress and I will have pics as soon as I'm done.
Wednesday, January 03, 2007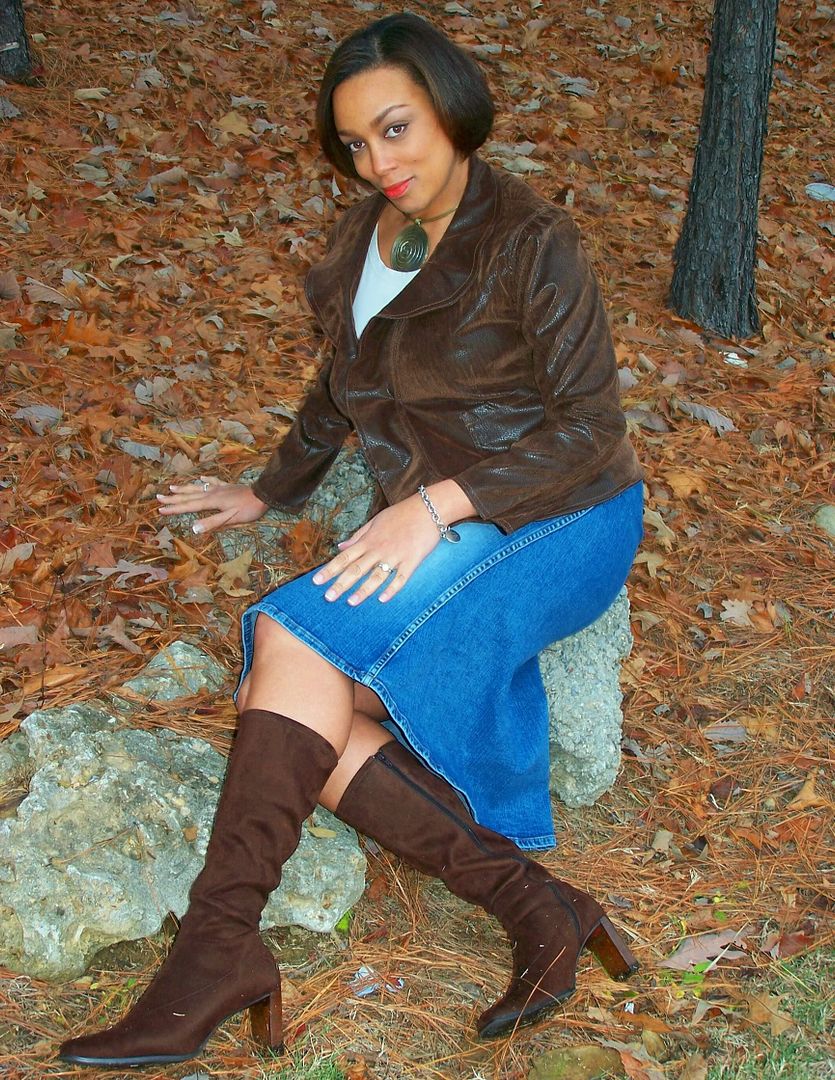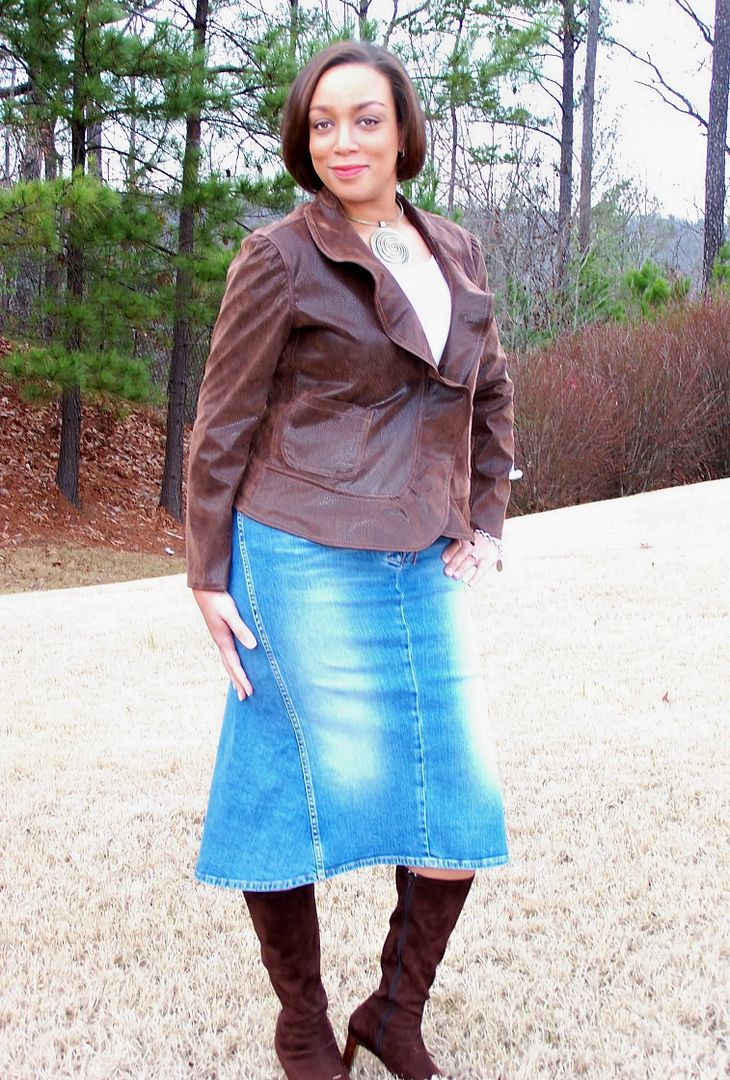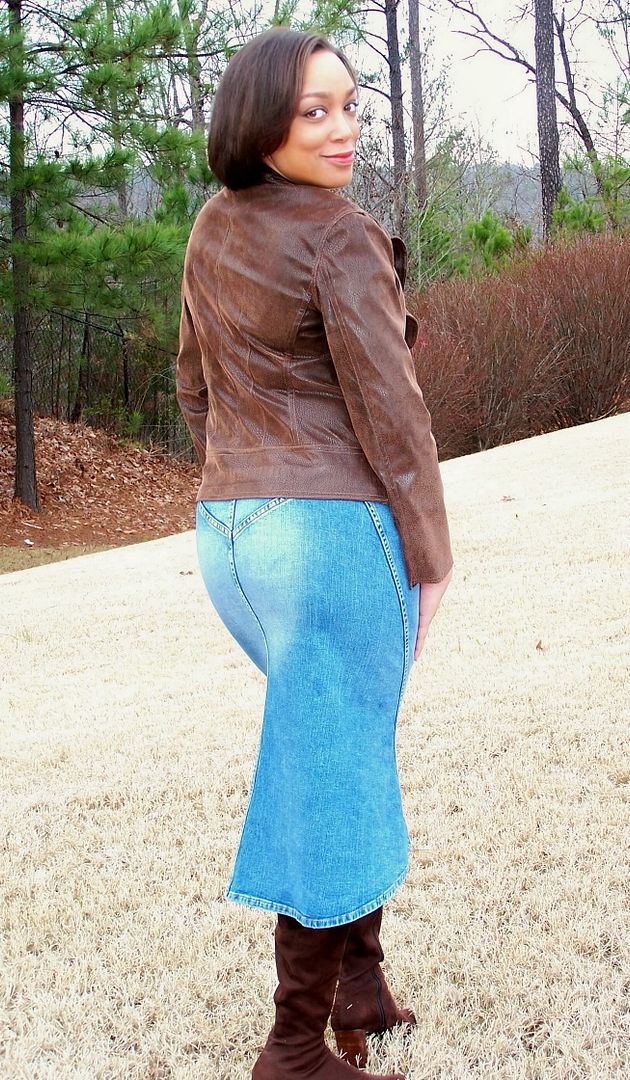 Project Details
Pattern:
Vogue 2923 - DKNY Jacket
Fabric:
PVC Nubuck
Description:
Semi-fitted, unlined jacket has princess seams, collar extends into front band, slightly dropped shoulders, pocket, french seams and two-piece sleeve.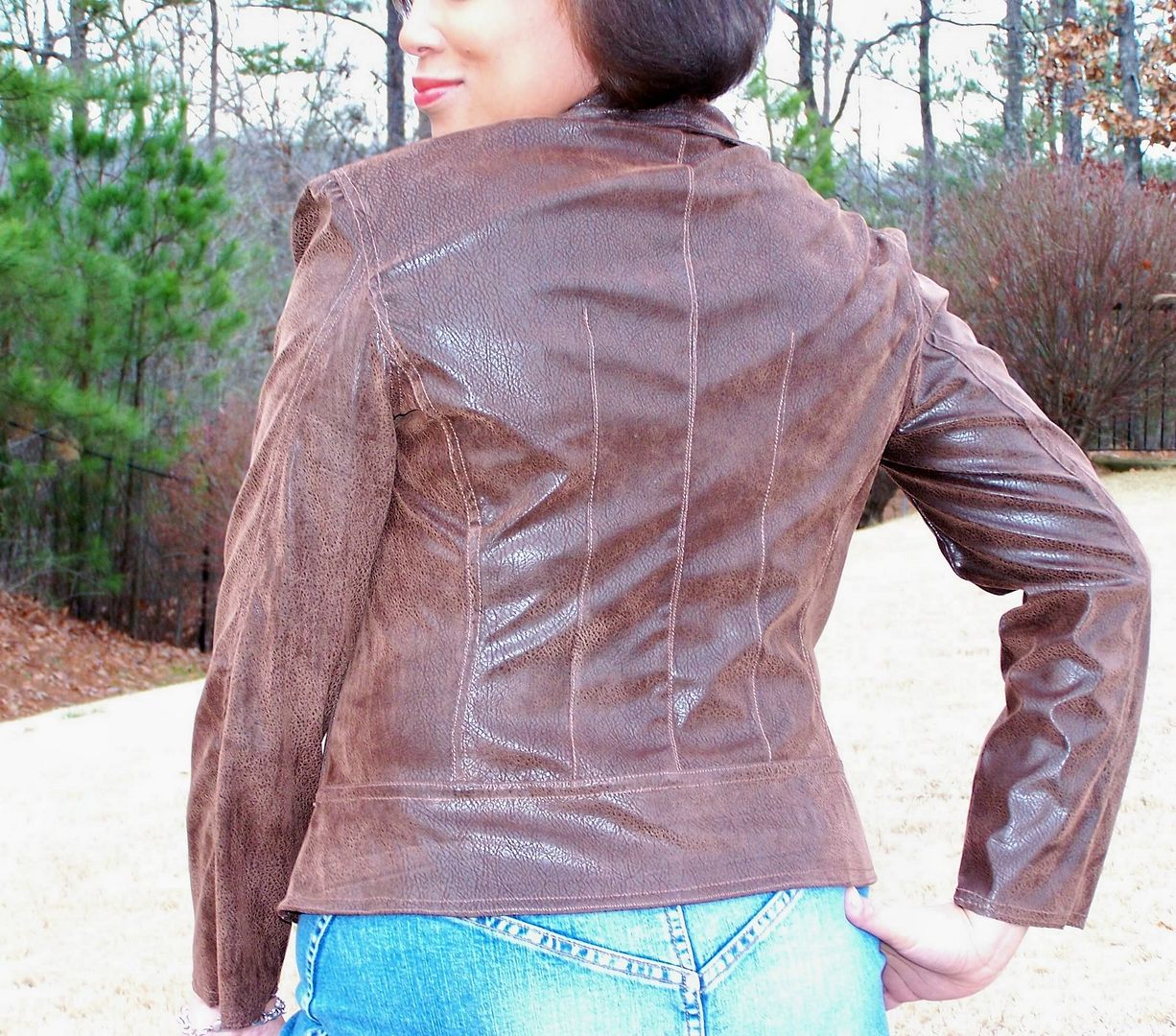 This pattern was rated
Vogue Average
and IMO, I felt it was actually one the easiest VP's I've done. I cut this pattern in a size 14. Even though, the pattern recommended a lightweight Gabardine and lightweight Denim as the fabric, I chose to use a PVC Nubuck because I-DARE-TO-BE-DIFFERENT and garbardine or denim was not in my vision! As you can see, my results turned out great and it's best sometimes to follow your own instincts. I love the fact since this was an unlined jacket that it has french seams which made the inside just as good-looking as the outside. The only modifications I made is that I left off the decorative trim and I took the waist in a tad bit so the jacket would be fitted instead of "semi-fitted" for a more tailored look. I did have to move the front darts over about half an inch. I used an eye and hook for closure. I love the fact that this jacket has topstitching... even on the armscye. The pattern "claimed" that the shoulders are slightly dropped... well, not on me they aren't. Also, since I was working with PVC, I couldn't exactly do a lot of ironing, so I relied on Fabri-Tac in certain areas.
This is a great looking jacket, that is an awesome wardrobe addition. Even though I have fallen in love with it, this will be the only one I will make. A girl will only need one jacket with a dramatic collar such as this in her wardrobe.
About Me
Welcome to my DIY Style blog! How many times have you seen clothes in an upscale department store or a posh boutique and cringed at the sight of the price tag? I've done it many times and have said to myself, "I could make that"! While reading my fashion sewing blog, you'll share with me in my adventures in taking "boring" patterns from drab to fab by creating "inspired" looks pulled straight from those boutiques, the runway and fashion magazines. Also my adventure in learning to tailor and couture sewing techniques.
View my complete profile

Popular Posts!
I've been seeing a lot of pastels -- well, because it's spring, Easter and those were the primary hues on the runway for this sea...

I still had fabric lying about from the last couple of projects.  And while I was about to fold and shelve the pieces, I decided to just ...

It's seems pretty befitting that culottes would make a comeback for spring/summer 2014.  Midi skirts have been so popular now that it...

I use to think Cheetah and Leopard were interchangeable terms as it pertained to animal print -- even though I am intelligent enough to r...

As the rest of you pattern-a-holics know that April 10th through the 16th, Vogue Patterns were on sale at J0-Anns (my store is #2169) for $...

Blog Archive

Copyright © Erica Bunker, 2005-2014 All Rights Reserved. Powered by
Blogger
.