Have you seen this fabric?
2:30 PM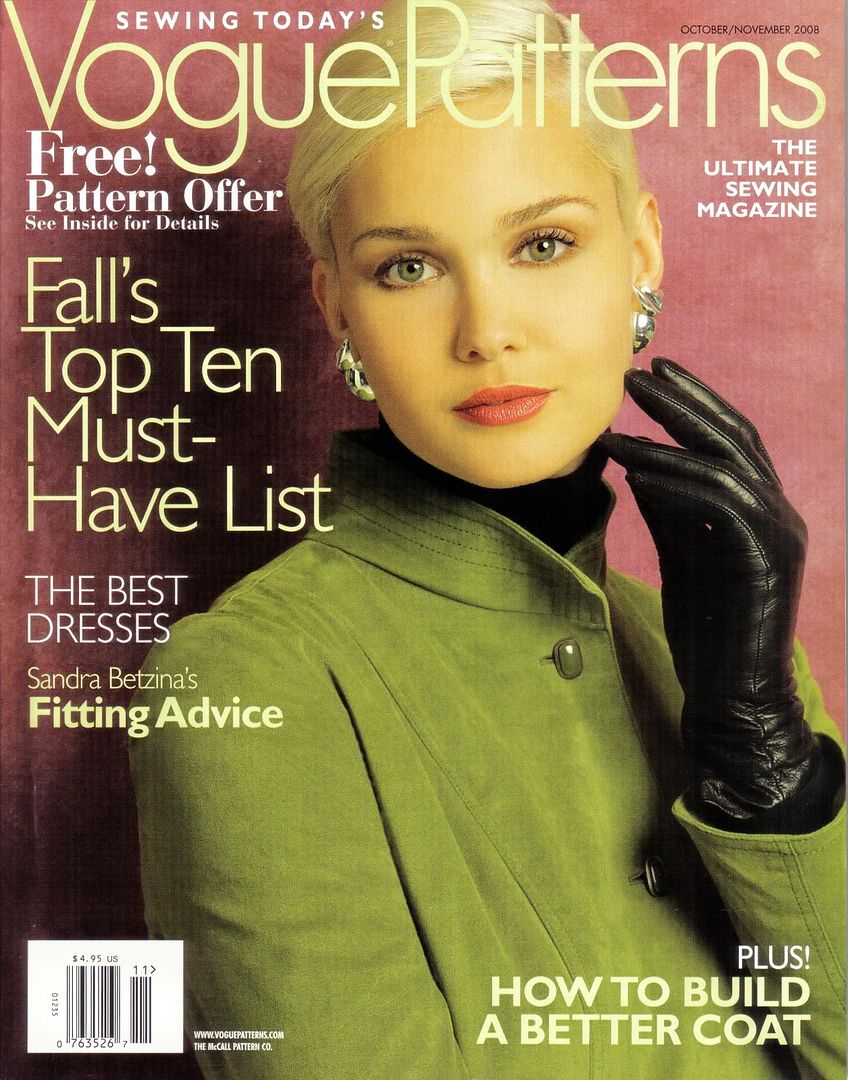 I was flipping through the October/November 2008 issue of Vogue Patterns Magazine, and on page 52, I saw this: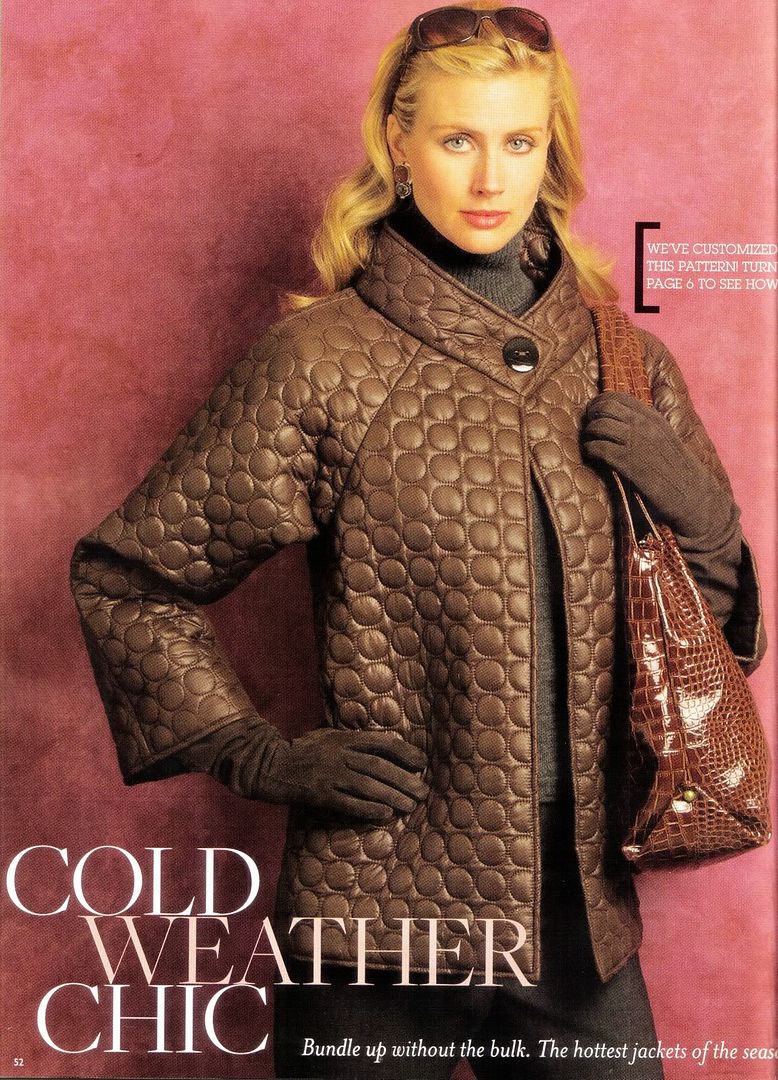 click image to make larger
Now, I've convinced myself that I MUST have this fabric! It's a quilted faux leather. I think this would make a really fun jacket.
If any of you have seen this, let me know. Thanks!