I finished all of the padstitching and added a back stay: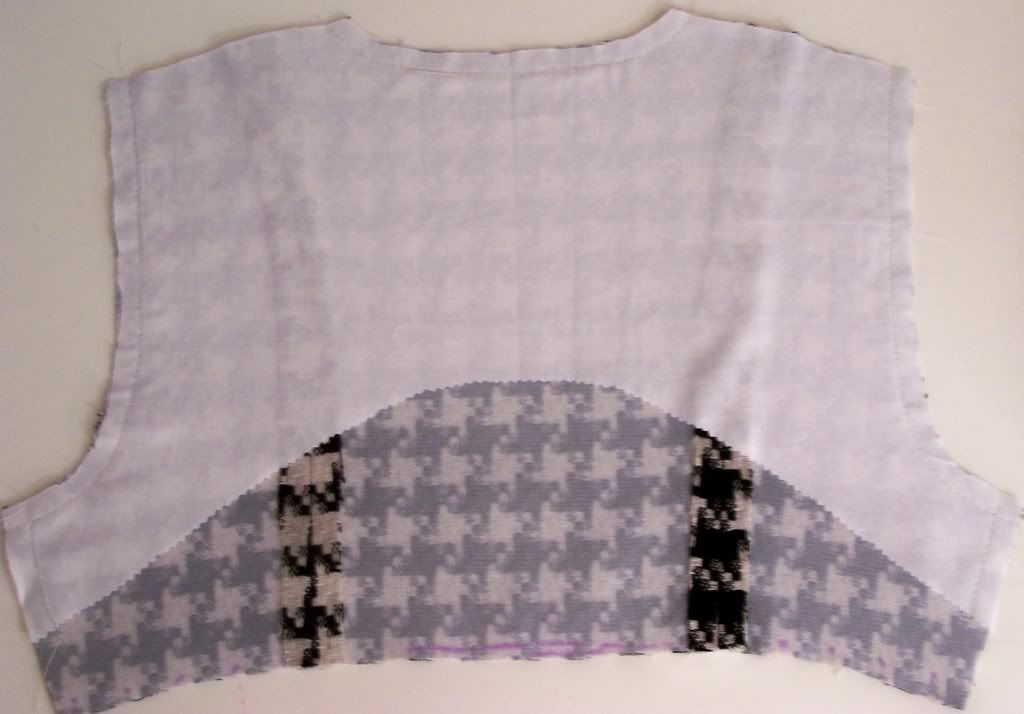 A

back stay

is a layer of fabric that is loose across the upper back, but caught in the neck, shoulder, armhole, and underarm seams. It acts as a buffer between the shoulder pads and the fashion fabric. It also adds strength across the back when you reach and supports the jacket when stored on a hanger. You can use any firmly woven sew-in interfacing such as Armo Press or a quilt cotton or muslin. I used muslin.


Source:

Jackets For Real People
Next, I assembled the bodice, both front and back. Made the pleats, made the inseam pockets and attached the lower portion and set the sleeves.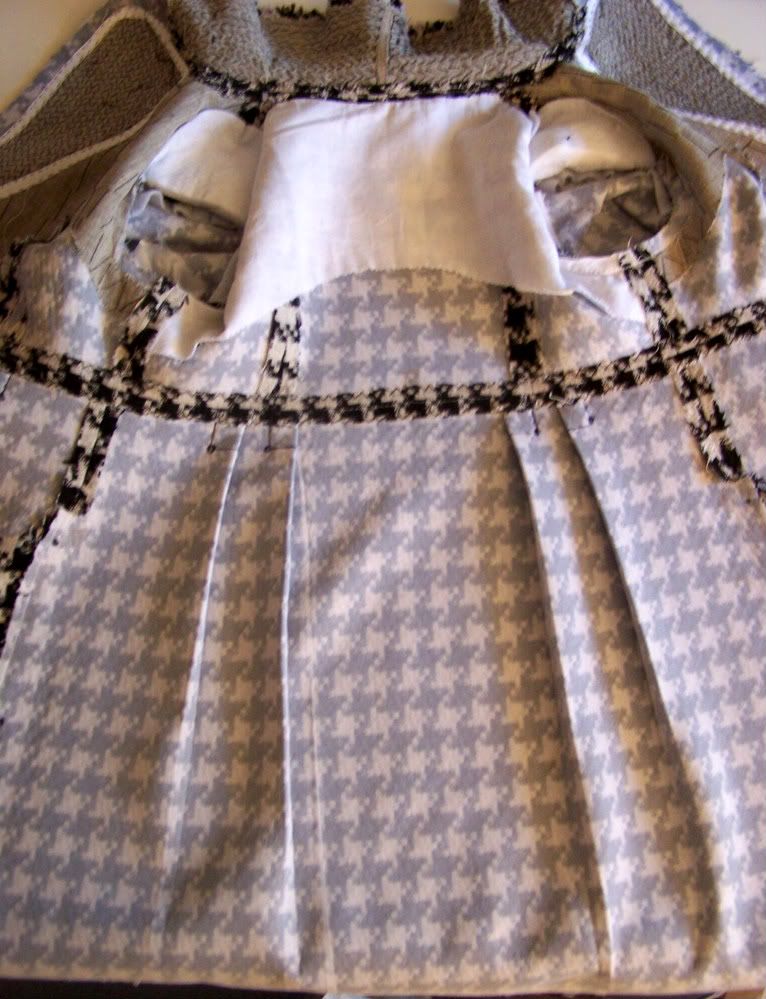 I added the
sleeve heads
(they prevent the sleeve cap of a set-in sleeve from collapsing) and the
shoulder pads
(used to shape the shoulder area).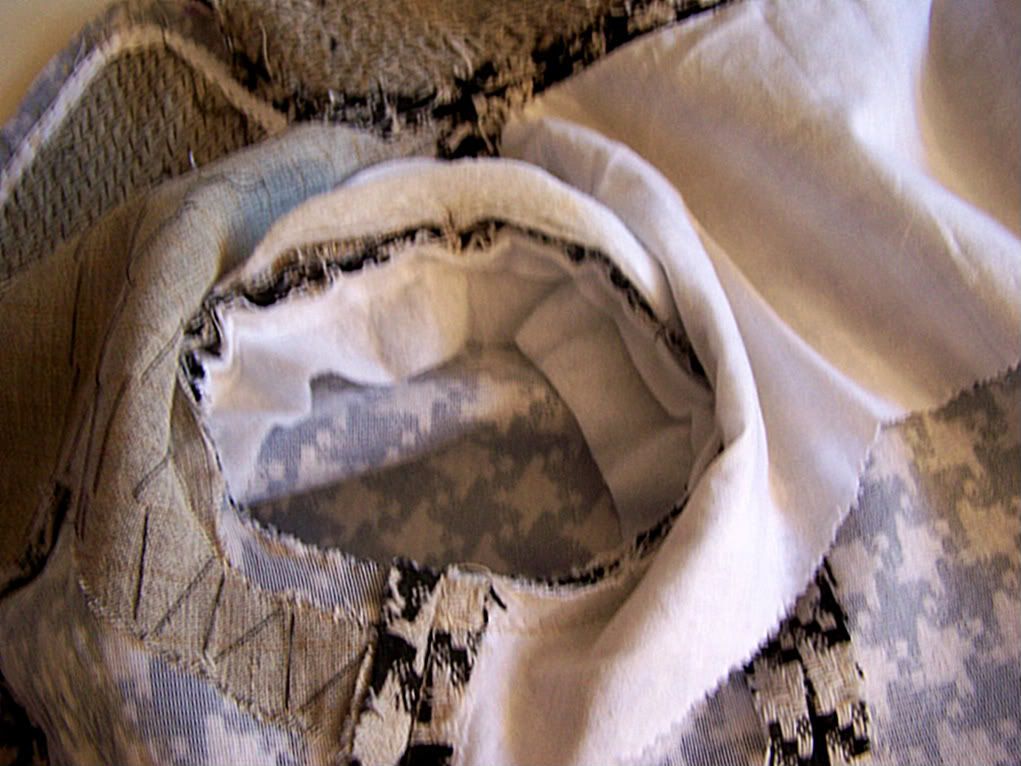 Next, I'll add the lining...