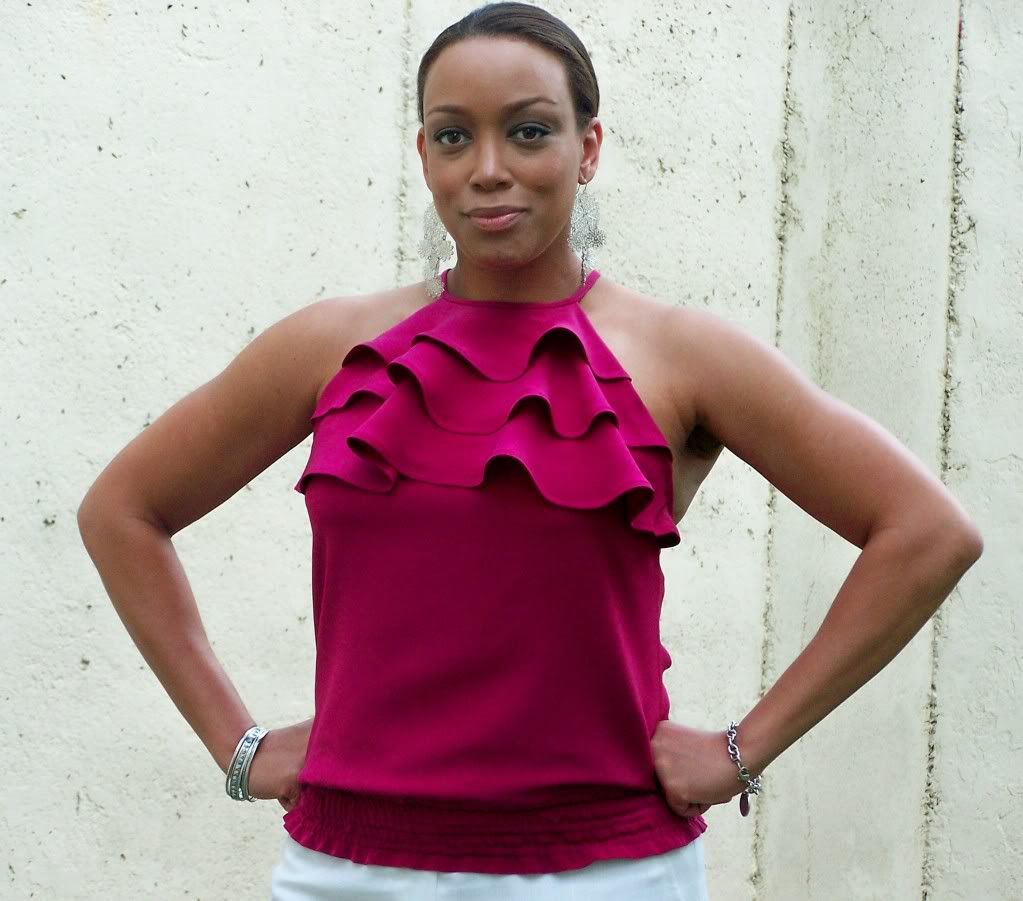 Project Details:

Pattern: McCall's 5852 - View C (Modified)
Fabric: Silk Crepe
Notions: 1/4 elastic

Description:
Close fitting, halter tops A, B, C with front lining, front neckline variations and elasticized back.
Pattern Sizing:
4 - 18, I cut the 14.
Did it look like the photo/drawing on the pattern envelope once you were done sewing with it?
Kinda sorta, LOL.
Were the instructions easy to follow?
I didn't use them. I had my own plan.
High Neck Ruffle Blouse, Arden B.
What did you particularly like or dislike about the pattern?
While browsing the shops in the mall, we strolled into Arden B. and I saw this cute ruffle top. It reminded me of a pattern that I had seen. When I got home, I searched and found this one. It was a perfect starting point for my inspiration top.
Fabric Used:
I used silk crepe that I ran across a few weeks ago on the clearance table at Hancock. It was on sale for 50% off! It was worth it because it sewed like a dream.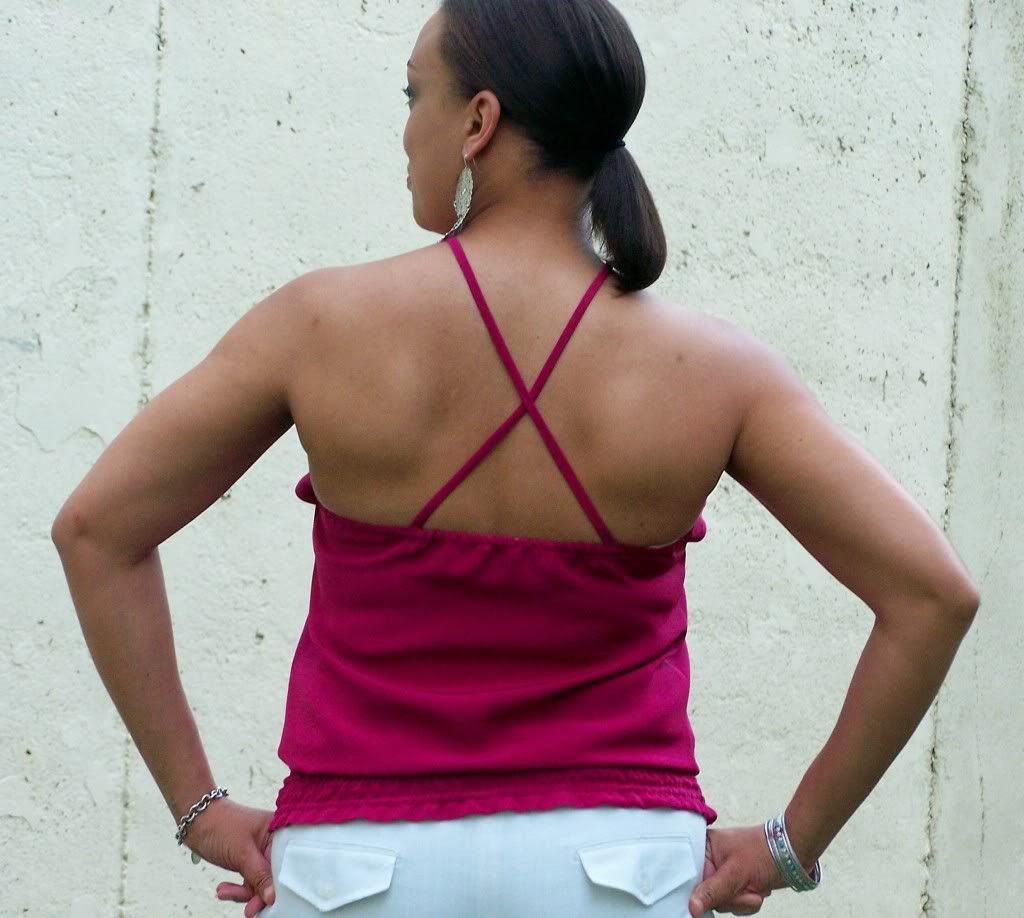 Pattern Alterations or any design changes you made:
I lengthened at the waist by 2" and made a 1" FBA with a horizontal dart. I added 3 1/2" to the bottom in order to create a shirred bottom.
Instead of using the straps to create a halter top,
I criss crossed them and tacked them down
. I also eliminated the lining. I cut bias strips from the fabric and bound the armhole.
Would you sew it again? Would you recommend it to others?
I will probably not sew this version, but I definitely will be making one of the other halters. It's a very simple patter and yes, I highly recommend this!