Butterick 5284 - White Ruffle Shirt
7:00 PM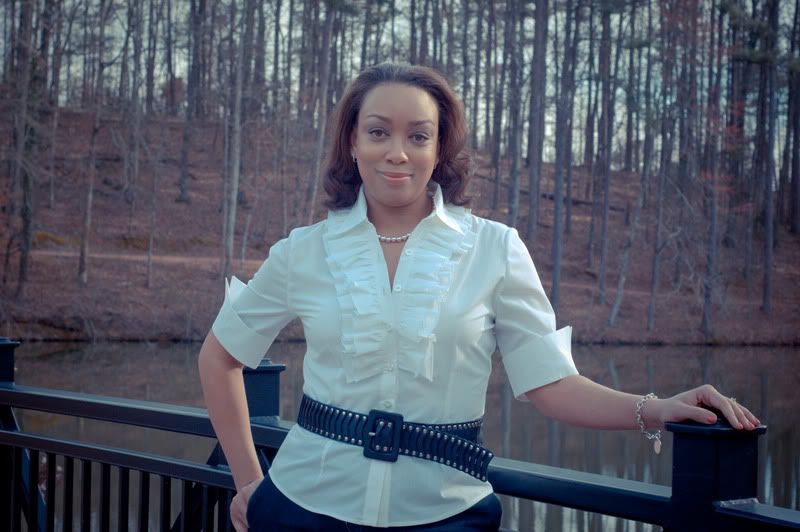 Project Details:

Pattern: Butterick 5284, View A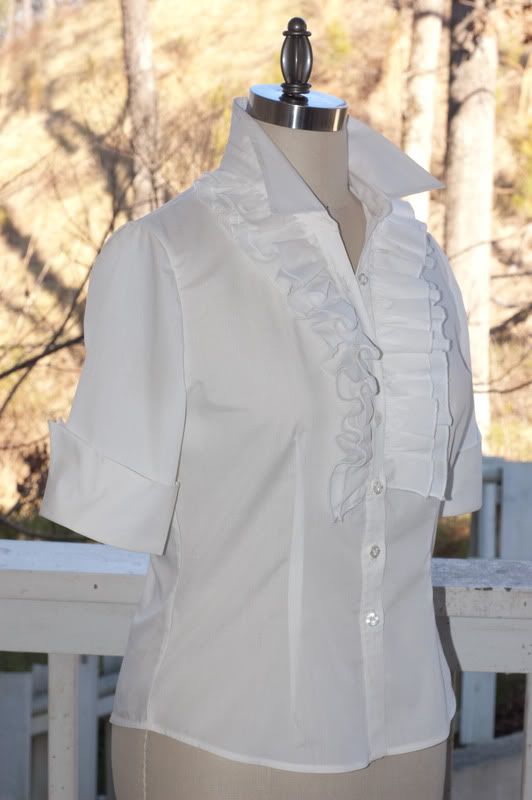 Description:
Shirts A, B, C, D have fr
ont band, collar, collar band and sleeve variations. A: self-double ruffles and cuff with slit. B: flounce, front and back darts. B, C, D: gathered sleeves with continuous lap and cuff. C: front panel with tucks. D: front and back darts, ribbon sash.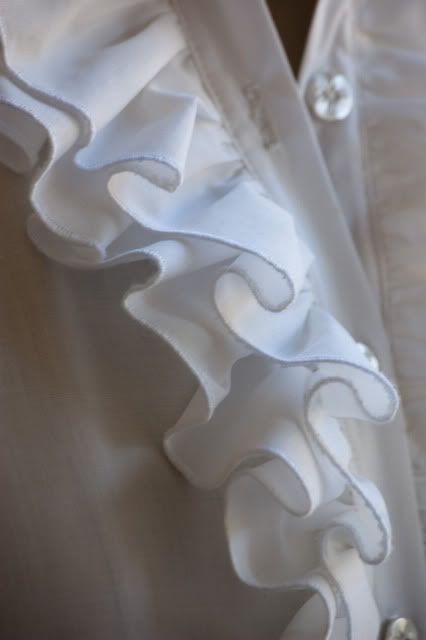 Pattern Sizing:
8 - 22. I cut the 14 and blended to a 16 at the waist to the hem.
Did it look like the photo/drawing on the pattern envelope once you were done sewing with it?
Basically, except for a minor modification.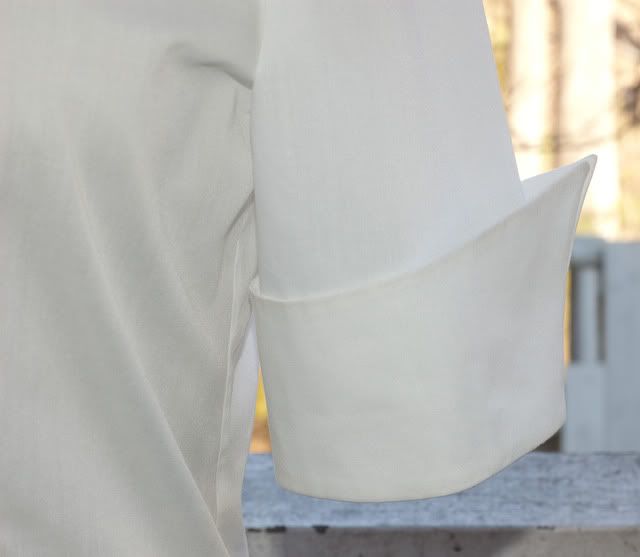 Fabric:
White pima cotton shirting - 100% cotton
Were the instructions easy to follow?
I didn't follow the pattern instructions. I referred to my shirtmaking book.
What did you particularly like or dislike about the pattern?
I love all of the different variations.
Pattern Alterations or any design changes you made:
This pattern has a LOT of wearing ease (typical of Big 4 patterns). I cut the 14 so that it would fit in the shoulders and I still had to reduce the sleeve cap a bit... maybe around 1/4". And I blended to a 16 at the waist to the hem. I added 1 1/2" to the length. Oh and when you lengthen a shirt pattern, don't forget to also add length to the front bands! LOL Yeah... I was reminded of that the hard way! (NOTE: When the pattern *suggest* you splice and add length at the waist, don't do that on the front band. Add the length to the bottom.) Good thing I had enough leftover fabric. Also, when doing this type of shirt I sew French seams and bind the the armscye. I only used my serger to do rolled hems for the ruffles.
Conclusion:
I'm a firm believer that one can never have too many great white shirts. I love the other variations and will be making the one with the tuxedo tucks.