I really get excited about Fall patterns, especially Vogue! Fall is my absolute favorite season (I'm a September baby) and these did not disappoint!

Here are my picks!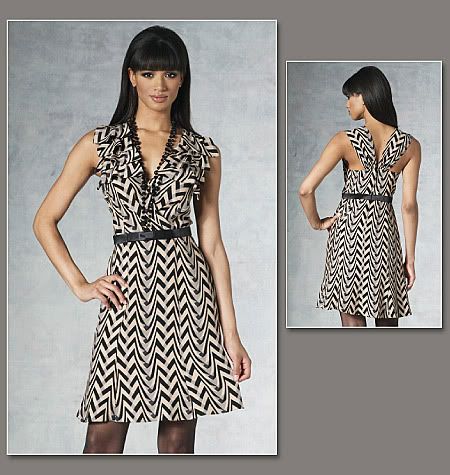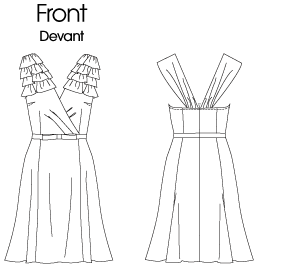 This dress is sweet and sexy all at the same time!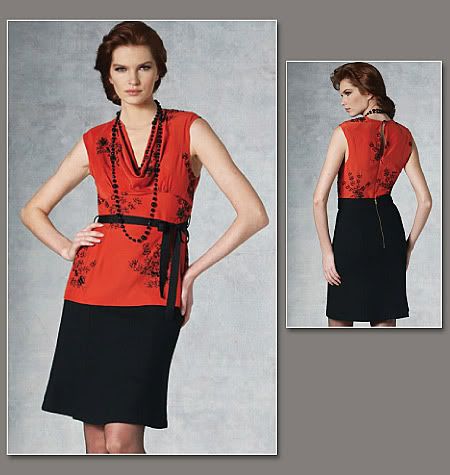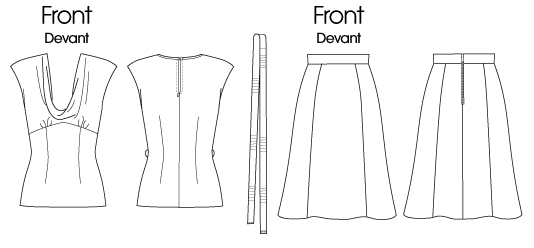 Great pieces that can stand on their own. And I don't cute a-line skirt for cooler months! And I'll probably make it with the exposed zipper.
Donna Karan
, of course! These are fabulous separates! I could see the open back top layered with something else and worn with jeans and boots! And the Donna Karan draping isn't going anywhere anytime soon.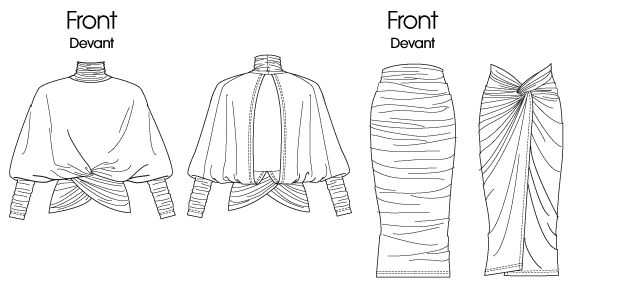 I'd probably wear that skirt backwards!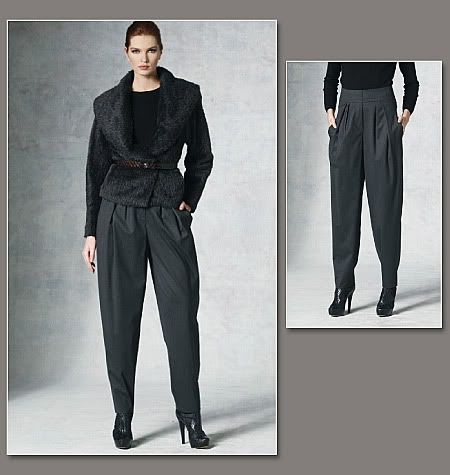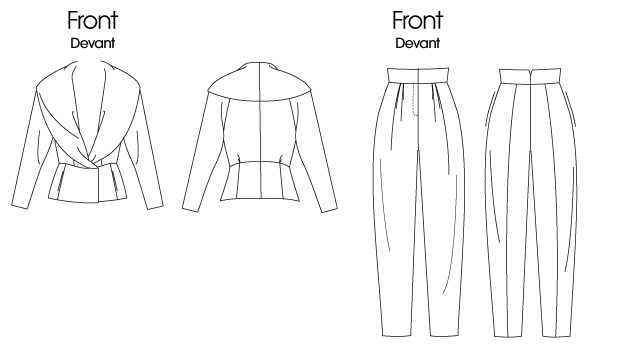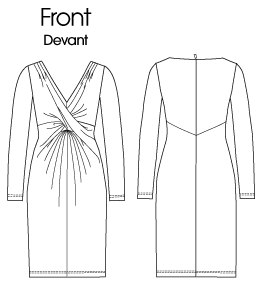 This dress is very similar to the Donna Karan dress I made last year. But I like that it has long sleeves! It's already in my mental queue.
The blouse is way too frilly for me, but I love the skirt!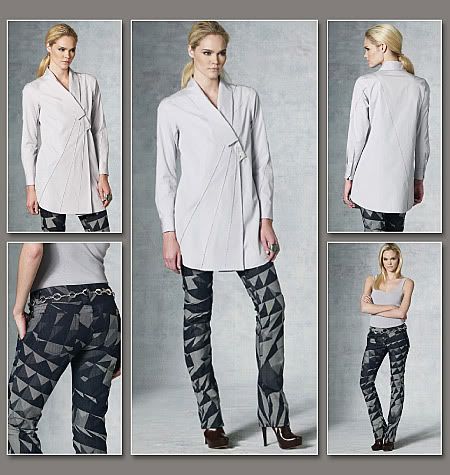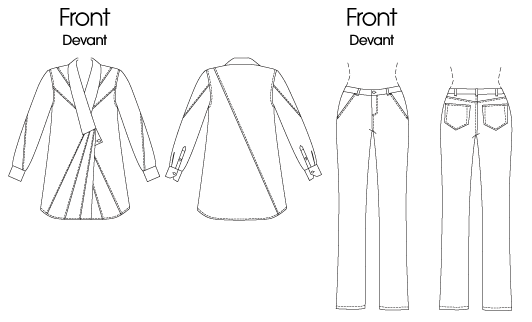 I love the lines of the top and I'm sure it would be fun to make. But tops like this give me flashback to my maternity days. I'll pass. But those would make great straight-leg jeans!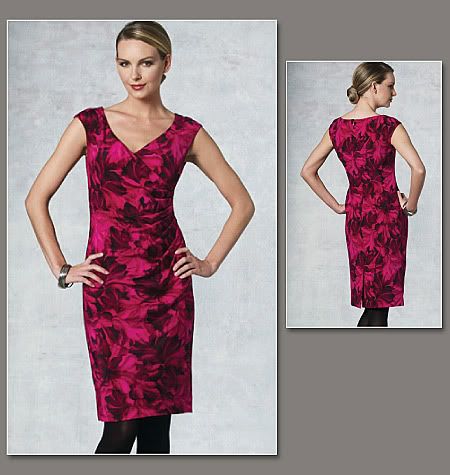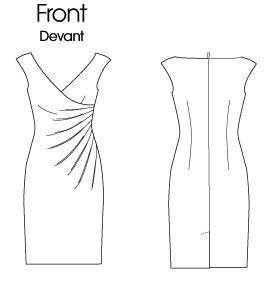 I feel like I've seen this dress so many times. BUT, I haven't seen it hanging in my closet! LOL It's on my list.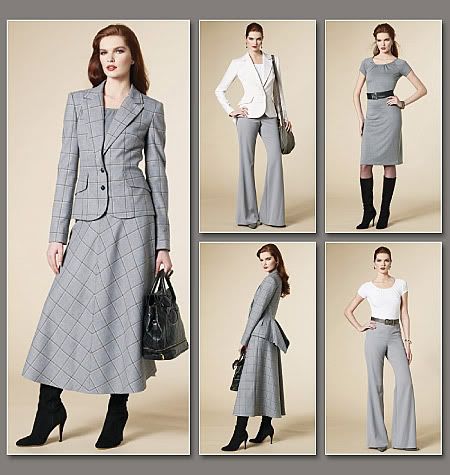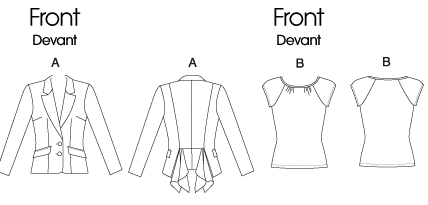 I only want the top (it's a great basic tee) and the jacket.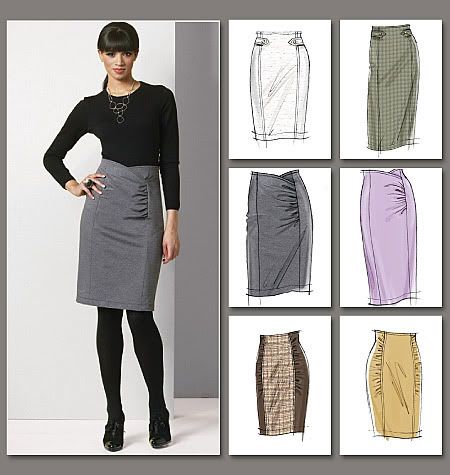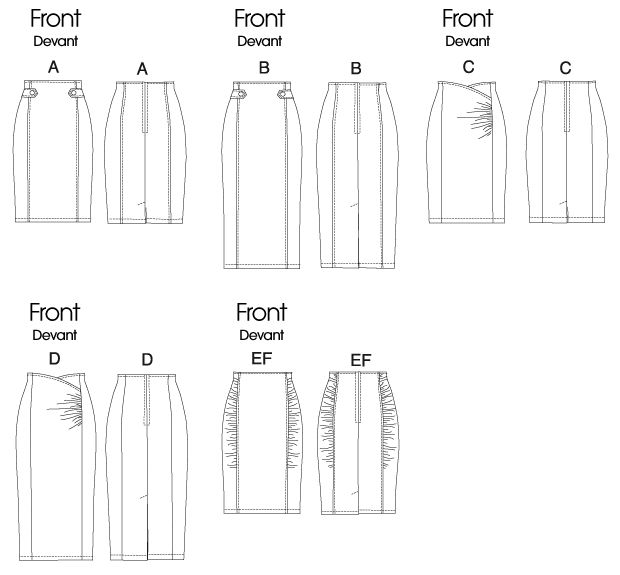 They've been doing a variation of this skirt for the last couple of seasons. I'm still adding this pattern to my collection.