Happy Birthday Mikaela!
10:59 PM
I got myself a brand spankin' new teenager! Mikaela turned 13 today! And she is so much taller than she was last year this time! And of course I had to make her annual birthday dress!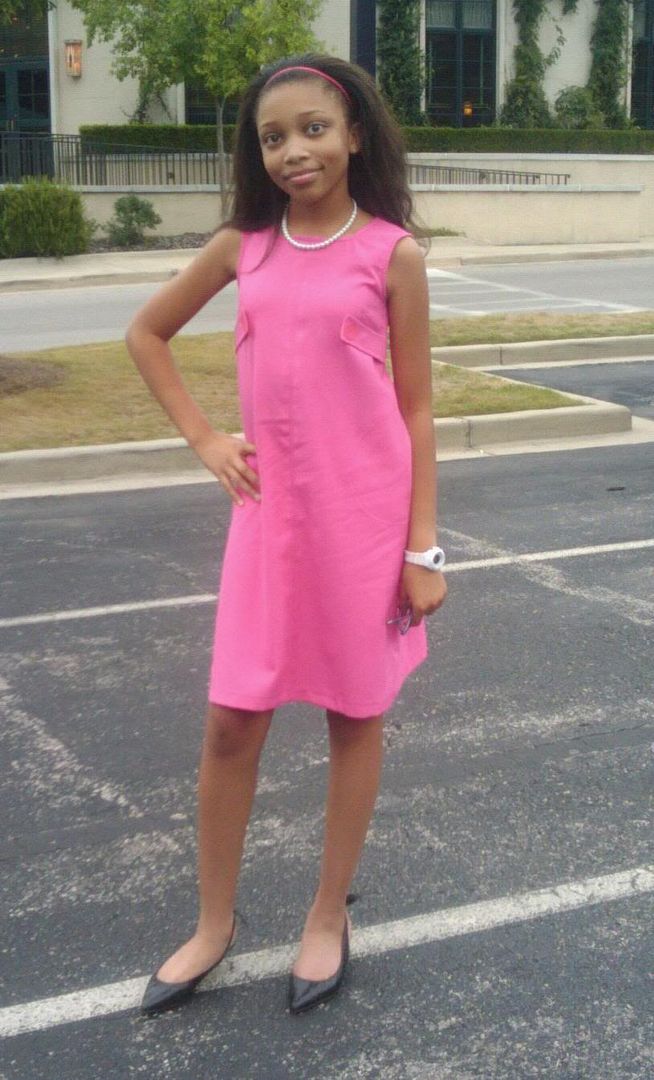 My apologies for the crappy camera phone pic. I brought my camera with me, but it *

only

* works with the memory card that was home inserted in my laptop. Sigh...

Project Details:
Pattern:
Simplicity 2436
Fabric:
Linen-look Fabric from Hancock. (I think it's a poly-rayon blend)
Description:
Girls' dress with sleeve, design detail and trim variations.
Did it look like the photo/drawing on the pattern envelope once you were done sewing with it?
Yes, it does!
Were the instructions easy to follow?
The instructions were very easy.
What did you particularly like or dislike about the pattern?
Right now, I'm loving all things "Mad Men". This dress has a very retro style that is reminiscent of the 1960's Mod Era. So we added a head band, big hair and modern little kitten heel slingbacks.
Pattern Sizing:
8 - 16, I cut the size 12.
Pattern Alterations or any design changes you made:
I added 4" to the hemline.
Would you sew it again? Would you recommend it to others?
I actually would like to make this again for her (if she wants another one). I think the 3/4 sleeve version would look really cute in a lightweight boucle with the chain detail.
**Sidenote:
Not only did she want me to make her a dress for her birthday, she wanted a *homemade* birthday cake. See... I DON'T BAKE! I mean I CAN bake, I just don't like to. She's been watching "Cake Boss" and food challenges on The Food Network and figured, "Hey! My mom can do that too!" Sigh... But for her, I gave it a shot.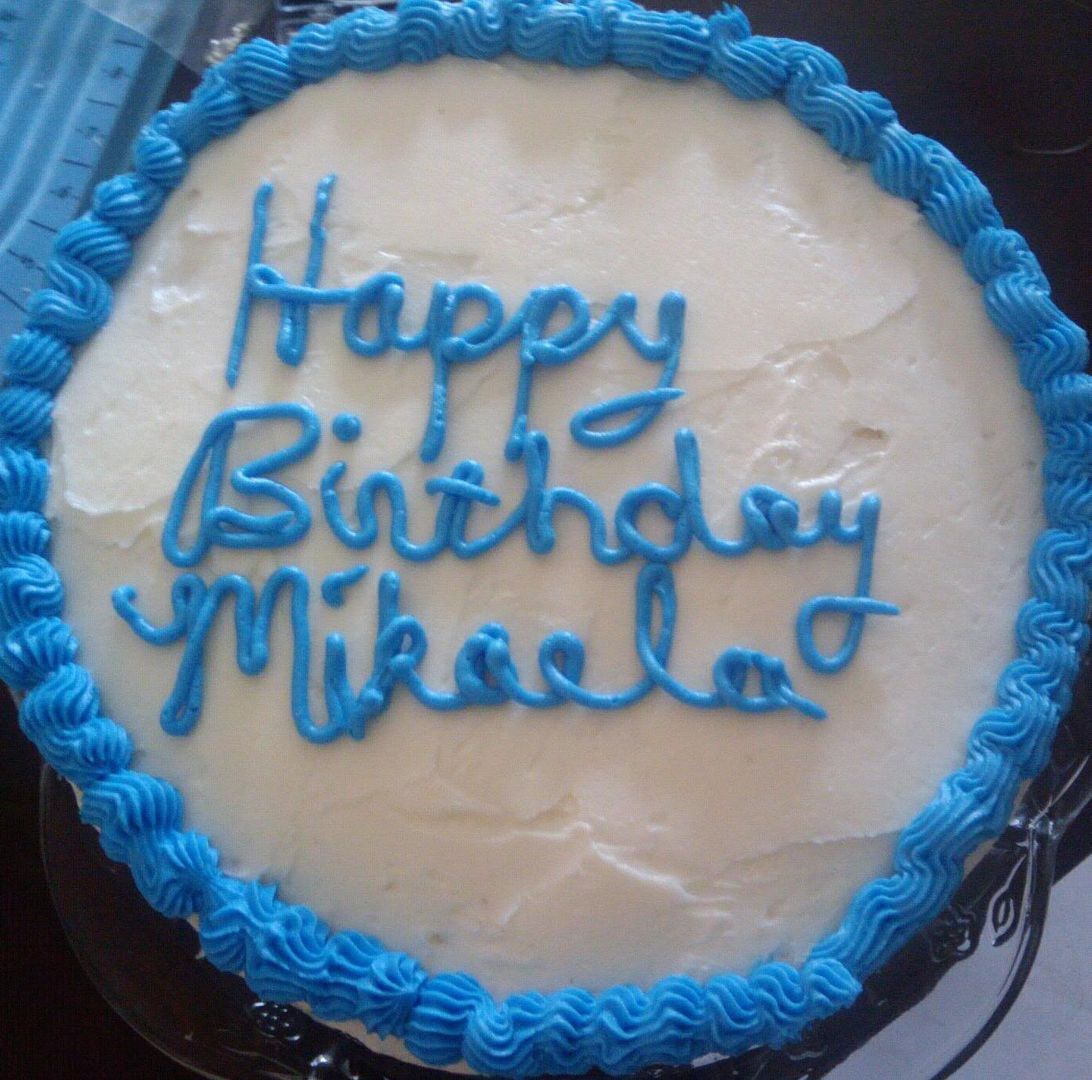 Decorating a cake is no where near as easy as those experts make it look! LOL