In case any of you were wondering if I had abandoned the idea of making my
"Balmain-inspired"

jacket
, well here is where I am so far...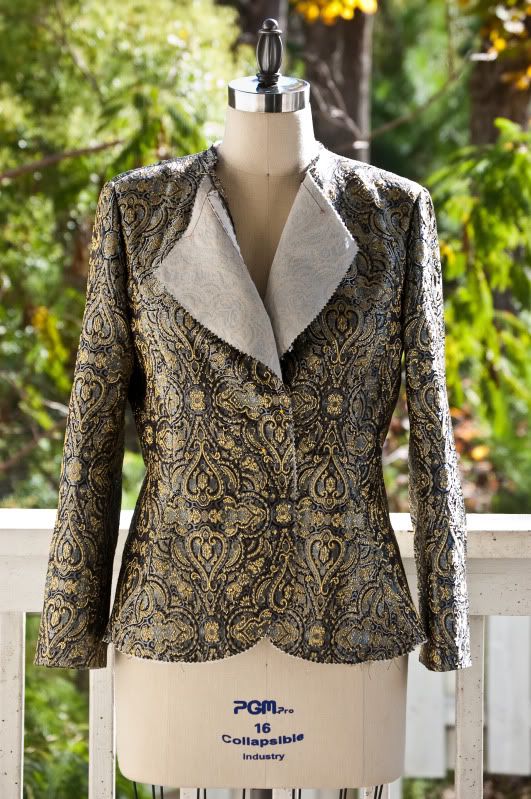 I completed the shell last night. I had mentioned that I was going to fuse the fabric and I was warned of complications. Well... I'm hard-headed and determined to do things MY way! LOL "My Way" is to block fuse first. That way if there's any shrinkage, it'll happen before I cut!
That jacket is going together great and the drafting is SUPERB! I've had a lot going on lately and it's just really slow going. I still haven't even cut the lining out. Sigh... I'm ready for this to be finished, but I'm not going to rush it. If I don't feel like working on it, then that's usually a day of no sewing. Sadly, I'm monogamous to a project. I can't start a "relationship" until I've ended the last!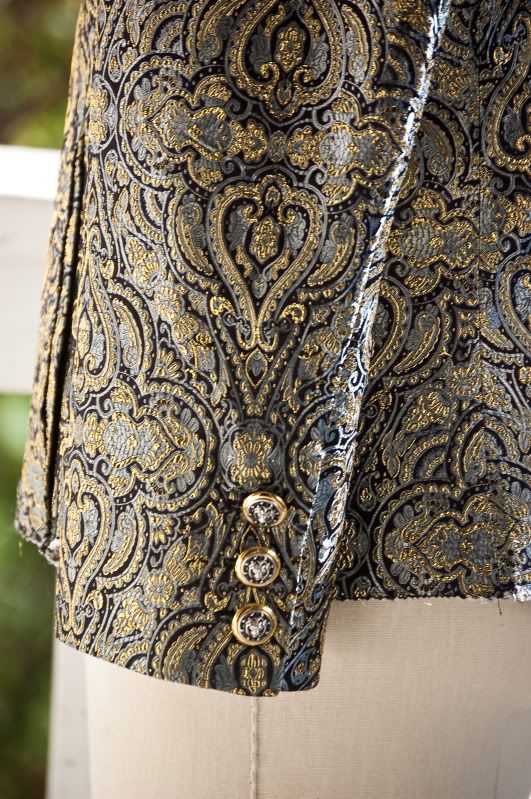 I love the sleeves! I may use this draft for a "Chanel" jacket that I'm planning this season. Unlike the pattern (which has 1 button), I added three buttons to mine. I absolutely LOVE the buttons! I think they match the "Baroque-ness" of the jacket that I was going for!
More to come on this...
---
In other news...
A few readers had suggested that I enter my
"birthday dress"
in the
LBD Contest at Pattern Review
. I was thinking, now how in the world am I supposed to turn this backless dress into a daytime look??? I mentioned this to my husband and without even blinking, he said, "Add a jacket." A jacket? Well, duh! Why didn't I think of that?
Here is my composite photo: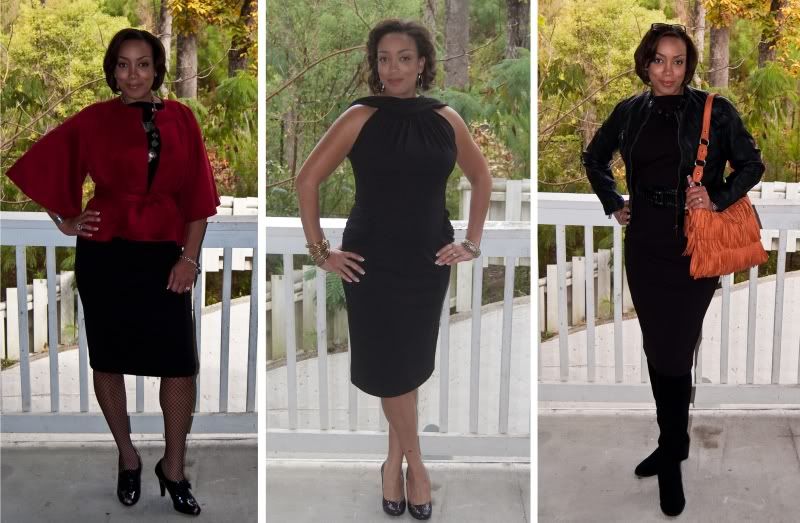 And here is what I did to change it up: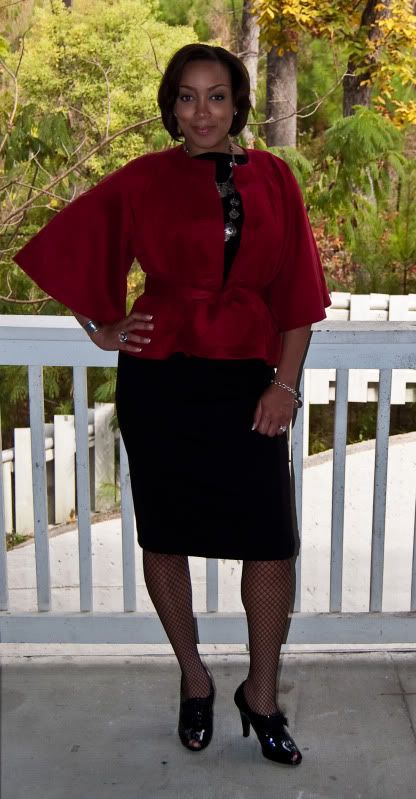 I added a necklace, my
Simplicity 3631 jacket
(made it 3 years ago and I still wear it!), fishnet tights and ankle booties.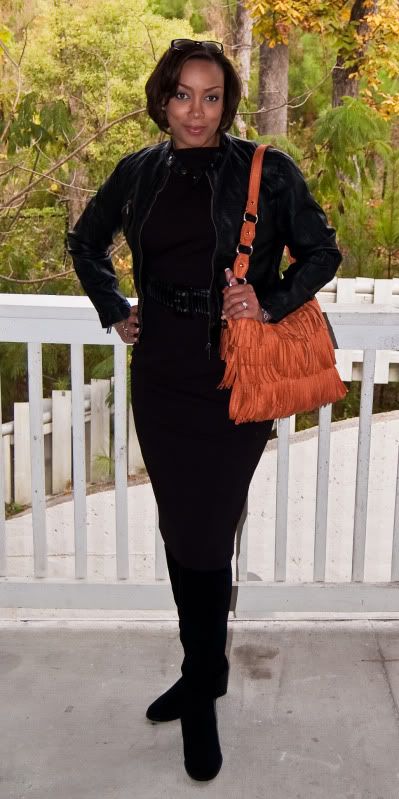 For my next look, I added a leather bomber jacket, a black leather studded belt, black suede over-the-knee boots and a bright orange fringed bag for a pop of color.
Voting starts on Sunday, October 17th! If you like the way I put this together, then please
VOTE
for me!