Book Review: "The Party Dress Book: How to Sew the Best Dress in the Room"
12:30 PM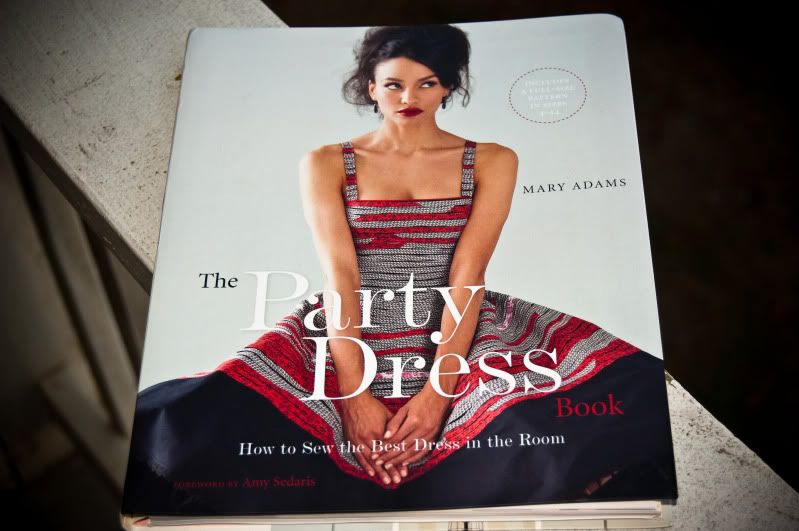 Attention fashionistas, glamourattis, and twirling enthusiasts everywhere: The Party Dress Book is the book you've been waiting for. Get an inside look at the inspiration, work, and techniques of creative dressmaking of celebrated New York designer Mary Adams. A unique combination of striking and wearable, Mary's gorgeous dresses are a glam departure from the norm. In this book, you'll learn the secrets to designing her trademark wearable decadence and how to sew your own delicious creations.

Start with Mary's influences, process as a creative dressmaker, and essential techniques, and then move into step-by-step instruction on how to produce a scene-stealer of your own. With Mary's straightforward, self-taught techniques, classic and customizable pattern, and inspired whimsy, making jaw-dropping dresses is simple and fun. The real work will be feigning modesty when you say, "Oh, this dress? I made it myself."
In the first part of the book, Mary Adams talks about her herself, and discusses how she has no "formal" fashion education. She says that she learned to sew at the early age of 12, from her mother, grandmother and her public school education. Sounds a lot like me!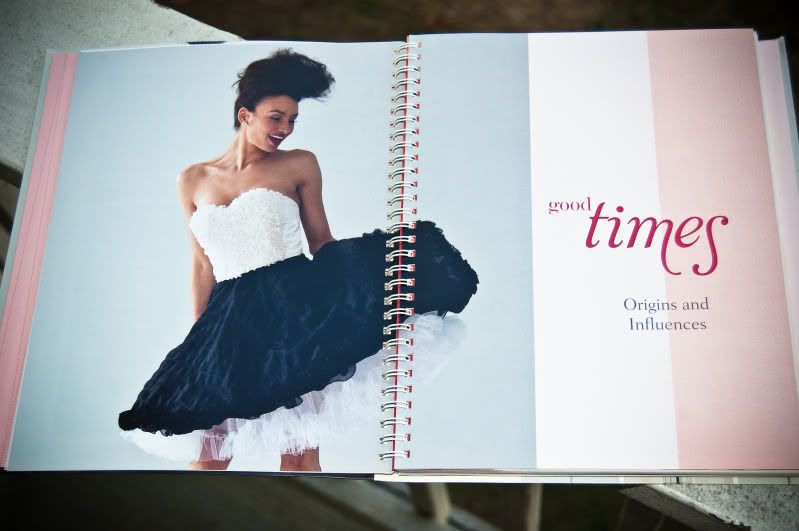 The author goes on to discuss designing as a career, how she collects fabric as a hobby (most of us can relate to this!) and where she pulls her inspiration from.
She's inspired by the glamour and femininity of the fifties... awww, that "Golden Age of Couture"! Also dresses with a "western swing". Think cute little square dance frocks! And dresses that Marie Antoinette herself would love!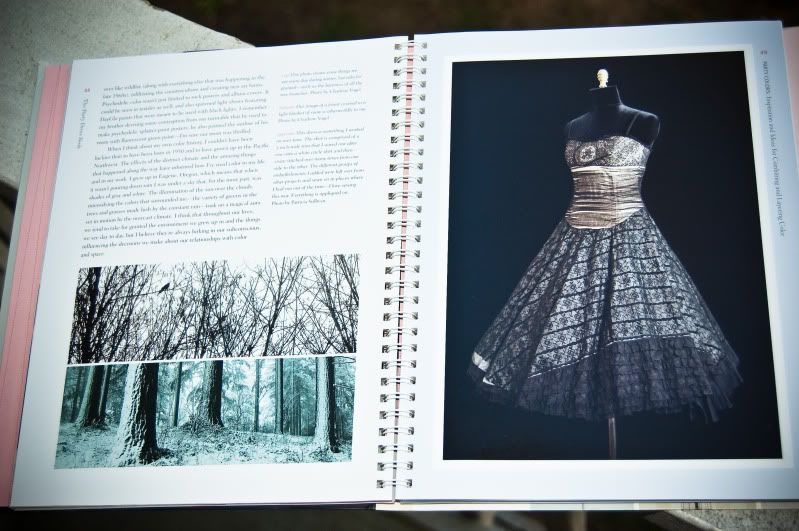 Mary has a degree in art, so it's easy to see how she can pull inspiration from elements around her. Take for example the photos on the left, one of bareness of tree branches and the other is a forest covered in a light blanket of snow. And if you look at the dress on the right side, you can see that!
Now on to the fun part...
The author lists her "essential techniques": the French Seam, piecing, quilting, appliqué, pintucks, ruffles and bias strips.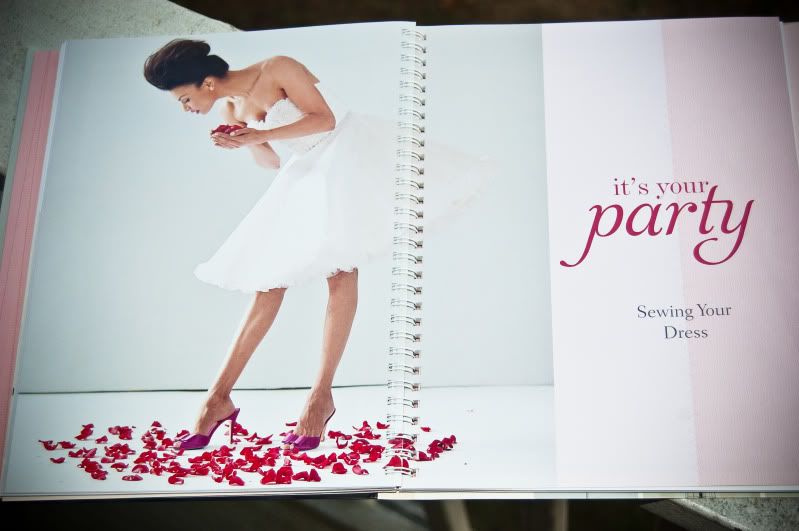 Now that you've gathered all of your inspiration and covered the essential techniques, it's time to sew your dress.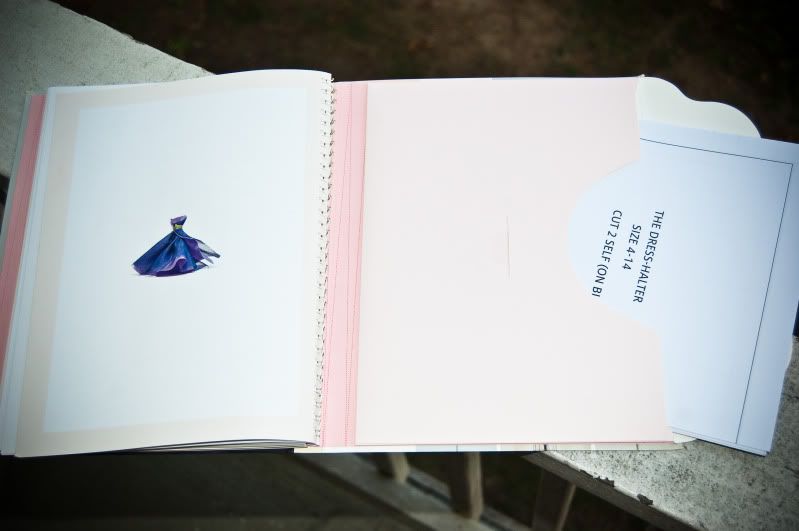 In the back of the book, there is a pattern. She provides three options: 1. Soaked silk taffeta dress; 2. a cotton dress and 3. a layered silk organza dress. If you don't have a formal occasion to wear a fancy silk dress, the cotton option would make a great sundress.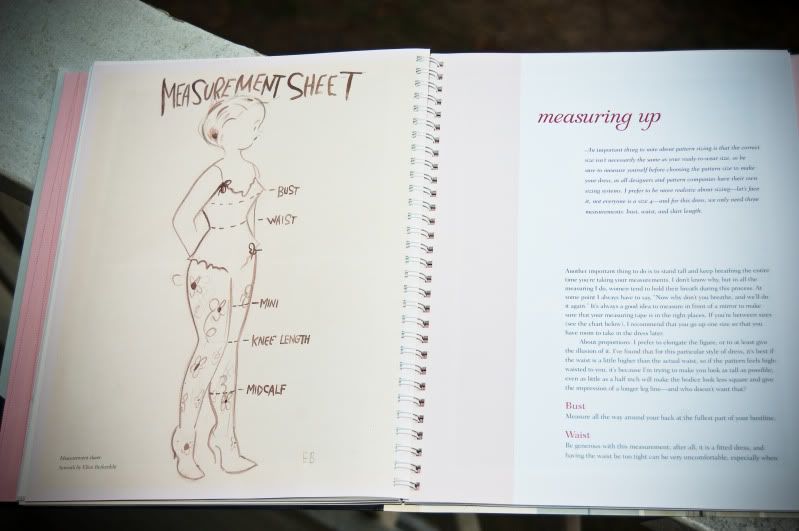 Now granted, I haven't put this method to use, I do like that her pattern ONLY requires THREE measurements: bust, waist and skirt length. No dreaded FBAs, just nipping and tucking as you sew. For the supply list, she recommends sew-in interfacing, but NO boning. That gave me pause. I would think that a dress with a corset-style bodice would require it.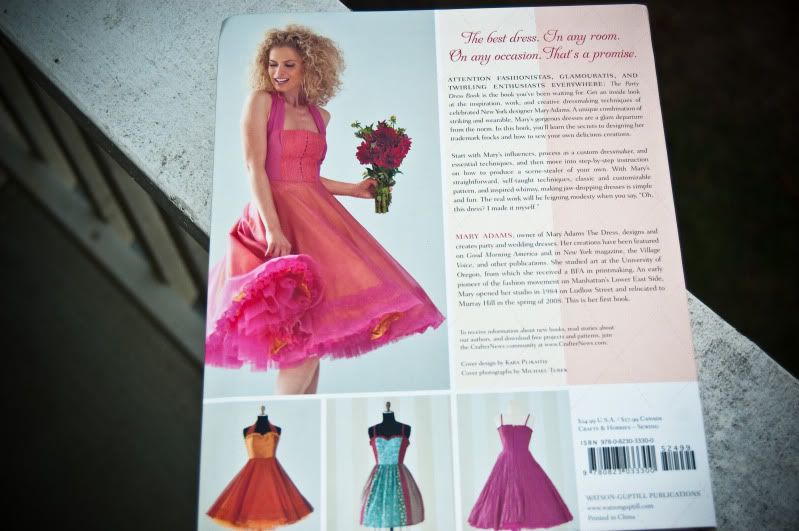 I recommend this book to those with at least advanced beginner sewing skills. Even though the author gives very detailed instructions on the construction process, you still need to have enough experience to make certain decisions.