Vogue 2924 - Donna Karan Cape With Some Meditation
3:00 PM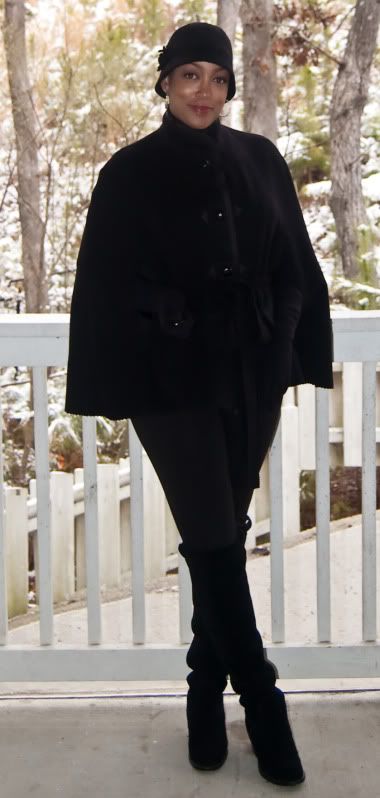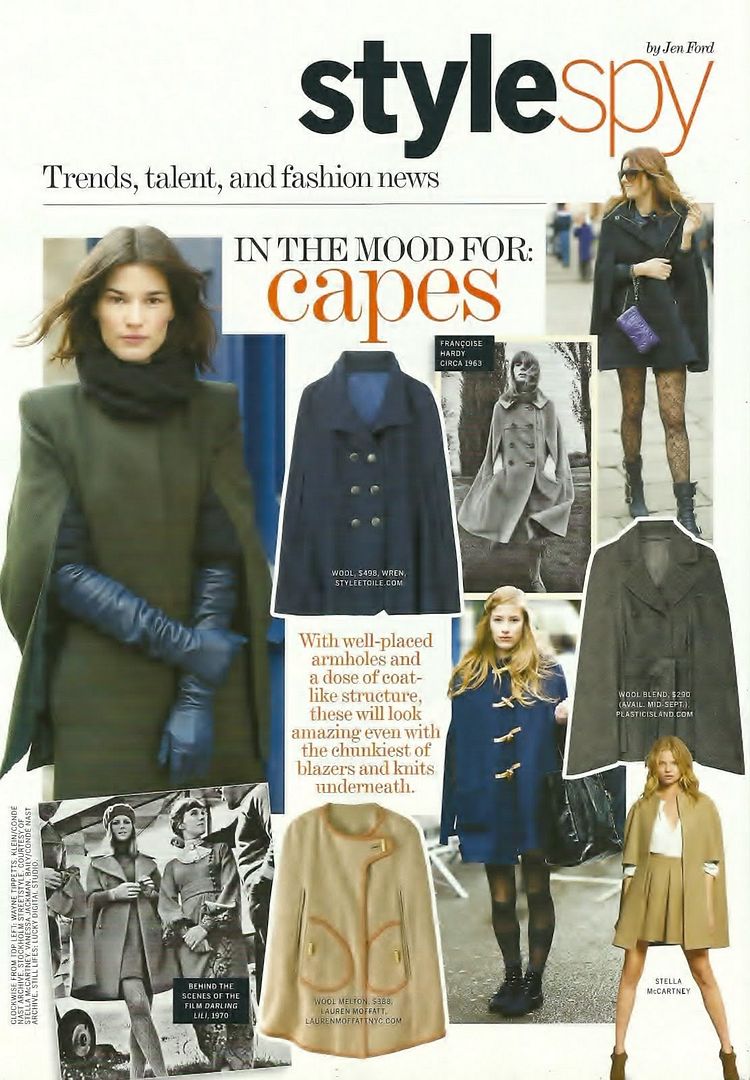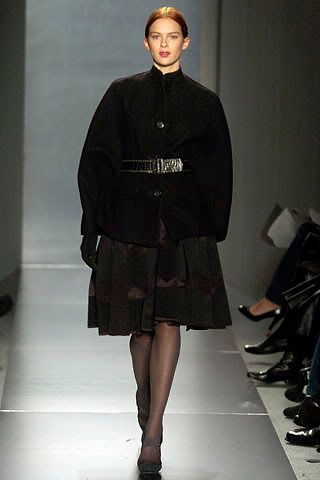 Donna Karan Collection - F/W2005
Project Details:
Pattern:
Vogue 2924 - Donna Karan Collection (OOP)
Pattern Sizing:

6 - 20, I cut the 16
Description:
Unlined, hip length cape has collar, flaps and pockets, front princess seams with openings for belt and purchased trim.
Did it look like the pattern envelope once you were done sewing with it?
It does.
Fabric:
Black Wool Felt from Hancock Fabrics and it was a bit of a bear to work with. I didn't want to over press it (which a did a little on the pocket flaps). I had to beat it into submission with my clapper.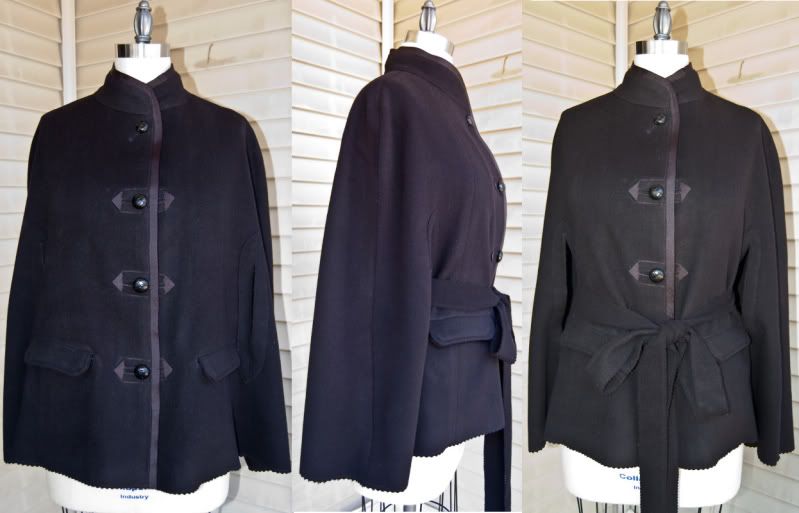 Were the instructions easy to follow?
They were pretty well-written.
What did you particularly like or dislike about the pattern?
I've had this pattern since it was released and I'm just now getting around to making it. I love that even though it's considered a "trend", this is a classic pattern that I know I'll be pulling out for years to come.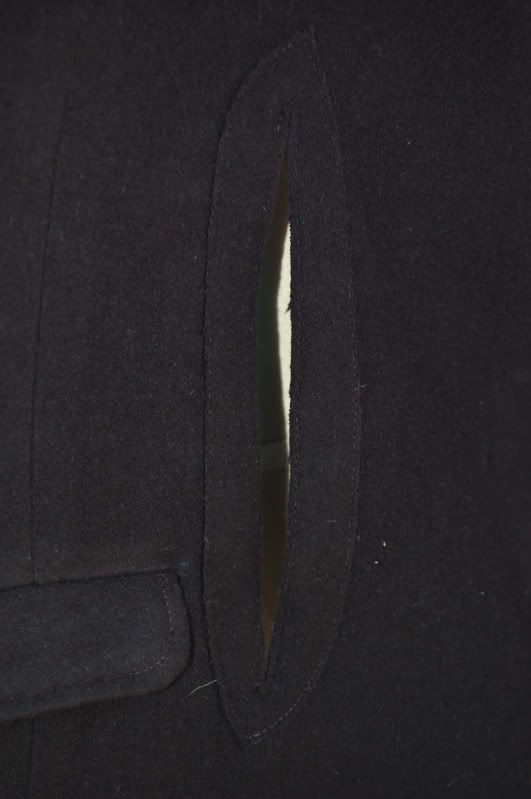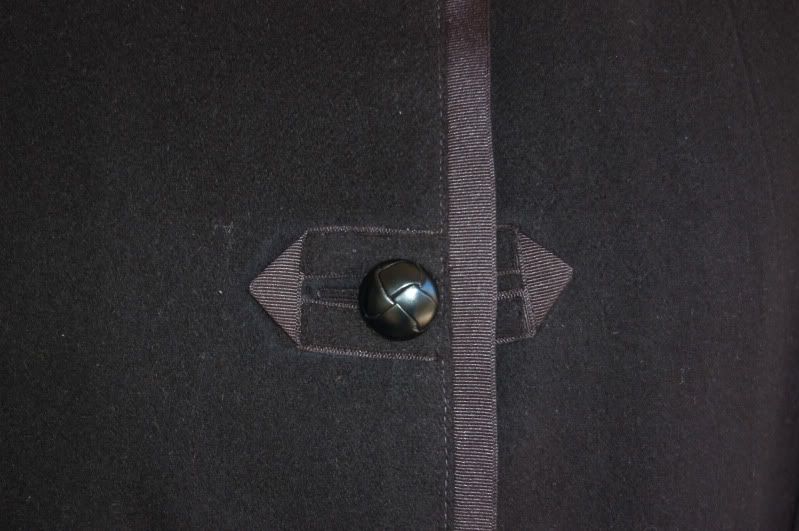 I didn't care for the way the instructions suggested applying the grosgrain trim. I remembered I'd just seen something similar in the
book
I'd just reviewed called the "Petersham 'Peek' Seam" and I used that
method
instead.
You would *THINK* that an
unlined cape
would be pretty simple. Not this one. Don't get me wrong, it wasn't difficult... just tedious. If you notice that it does have a Hong Kong finish. In my opinion, it's quicker to just line it. Also the appliques were a bit time consuming as well. Luckily sewing can often be like
meditation
when I get into a great project!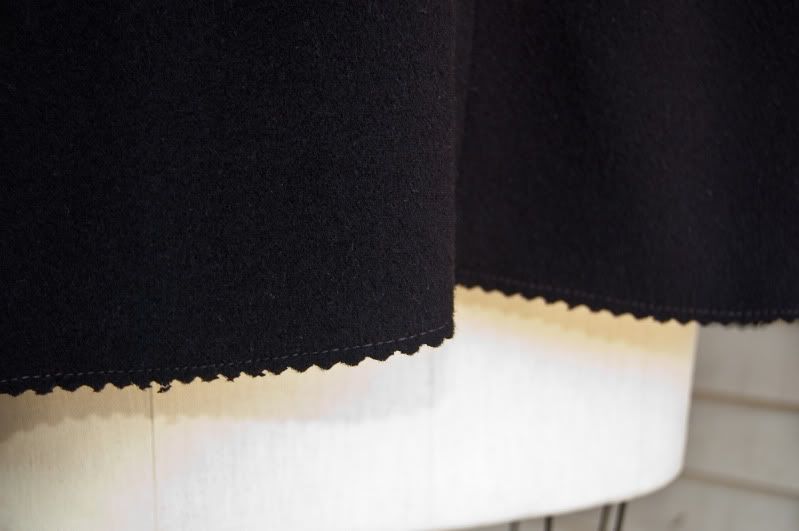 Notice the hem is finished with a pinked edge.
Pattern Alterations or any design changes you made:
I didn't have to make any!
Would you sew it again? Would you recommend it to others? I wouldn't sew this again. It's pretty unique, so one in my wardrobe is enough. I do recommend this.