Vogue 1218 - Donna Karan Dress
6:00 PM
What a lazy blogger I've been. Finally found a project that has awaken the sewing mojo! Oh and just because I haven't been posting, I've still been wearing my dresses and heels 3 times a week!
Project Details:
Pattern Sizing: 4-18. I cut the 16.
Description:
Close-fitting, tapered, above mid-knee, unlined dress has shaped seams, scoop front and back neckline, front pleats with wired ribbon, back invisible zipper and back vent.
Did it look like the pattern envelope when you were done sewing it? It does!
Fabric: Blue Ponteroma (72% polyester/24% rayon/4% spandex). Fabric recommendations are rayon spandex and contton spandex. Look, I'm a girl with A LOT of curves and some SPANX-covered lumps and bumps. I needed to use a "more forgiving" fabric that was much beef-ier than the recommended fabrics.
Were the instructions easy to follow? Yes they were. This is a "Vogue EASY" pattern and it is very easy and a quick sew.
What did you particularly like or dislike about the pattern?
I LOVE the overall "wiggle dress" style. I thought the ruffle detail with the wired ribbon was something I'd never done before, so it interested me greatly. I love all of the details. BUT what about what I didn't like?! I read
Adrienne's review
of this pattern and it was obvious that the neckline was ridiculously low. Hey
Vogue Patterns
, how did you manage to provide that picture but such a big flaw in the drafting?!
Pattern alterations or any design changes you made?
For pattern piece #2, I removed 4". This resolved the "scandalously" low, plunging scoop neckline. For the front and back pieces, I added 1" at the waist; 2" at the hipline and 3" at the hemline.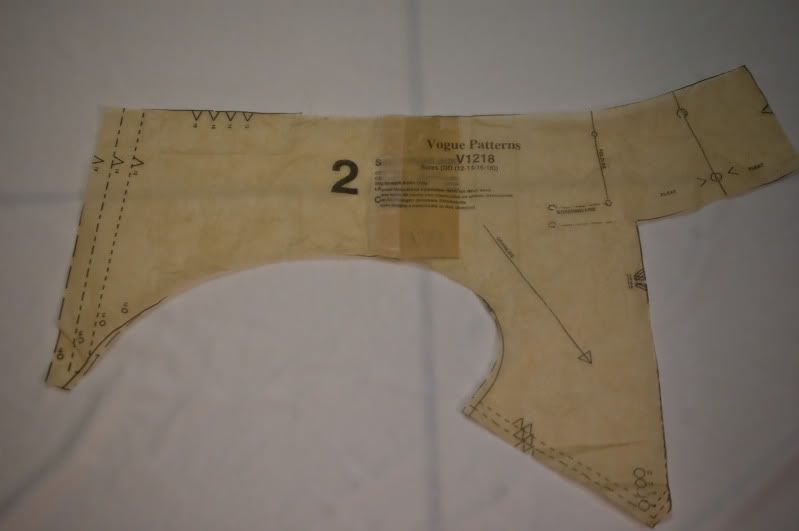 Pattern piece #2, is the shoulder strap. By reducing the length of the shoulder strap, it solved the problem of the plunging neckline. Also the armscye was so low that my entire bra band was showing. By altering piece #2, it solved that problem as well.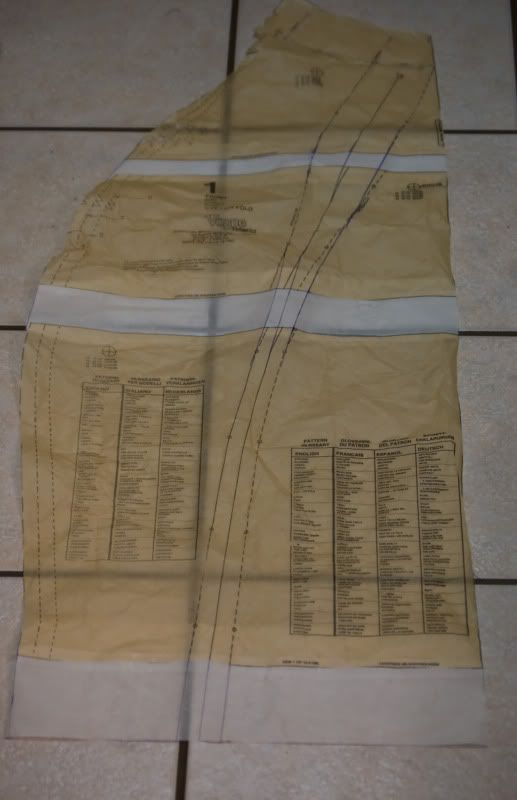 Would you sew it again? Would you recommend it to others?
I probably wouldn't make this again. Y'all know the drill -- way too many other dresses popping up everyday!
Conclusion: I've seen discussions regarding fabrics for this particular pattern. Sure you can use ANY fabric of your liking. BUT be prepared to know how to finish it. This pattern is designed for a NON-FRAYING knit. So you would need to think of a way to finish off the facings of the neckline and the armholes in advance.