Tied one on for Thanksgiving!
9:15 PM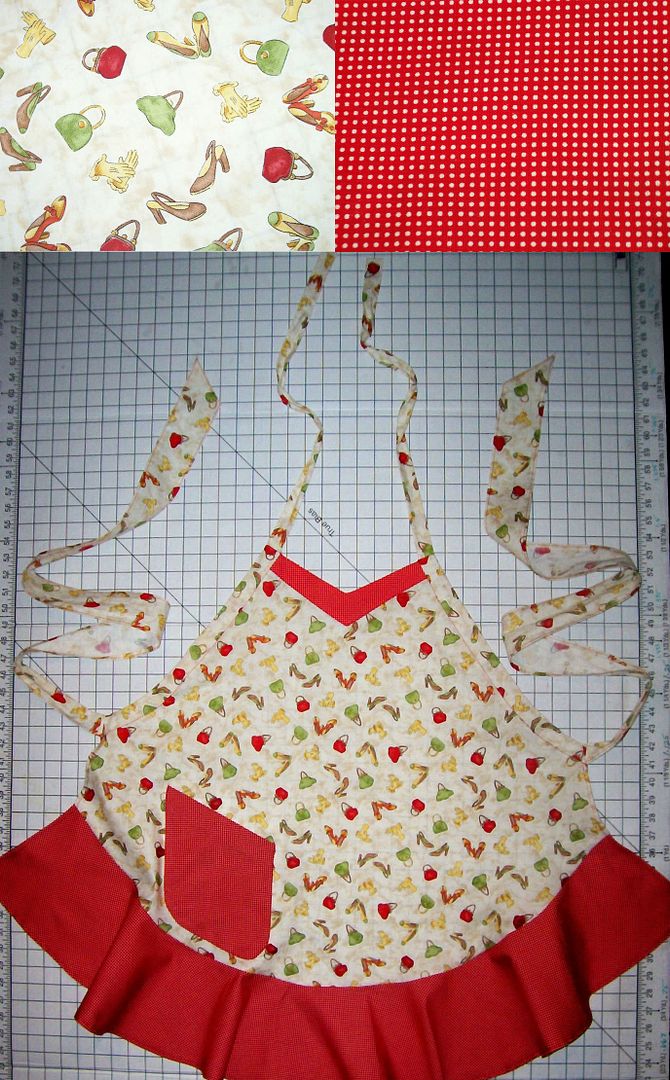 Project Details
Pattern:
Butterick 4945
Fabric:
100%cotton
Description:
Patterns and instructions for five aprons in sizes small, medium and large.
Apron B
has contrast flaps.
Apron C
has contrast pockets and bands.
Since there is no way around the daily household drudgery, why not look cute while doing it? Who would have thought that aprons could be such a chic little accessory? I think I want to make more! I've never quilted and believe it or not, I stared at all of the beautiful cottons in
Hancock's
for what felt like an eternity trying to find a fabric I like and one for contrast.
I used Apron D in the large size. I chose this view because of the adorable 50's-styling. I omitted the bow and added the facing from Apron C. When I pinned the facing to the top front of the apron, I didn't like the size. I cut 2" off of the bottom. I also added a pocket from Apron C. For the flounce, I used the contrast fabric. BTW, here's the
back
.
More Looks...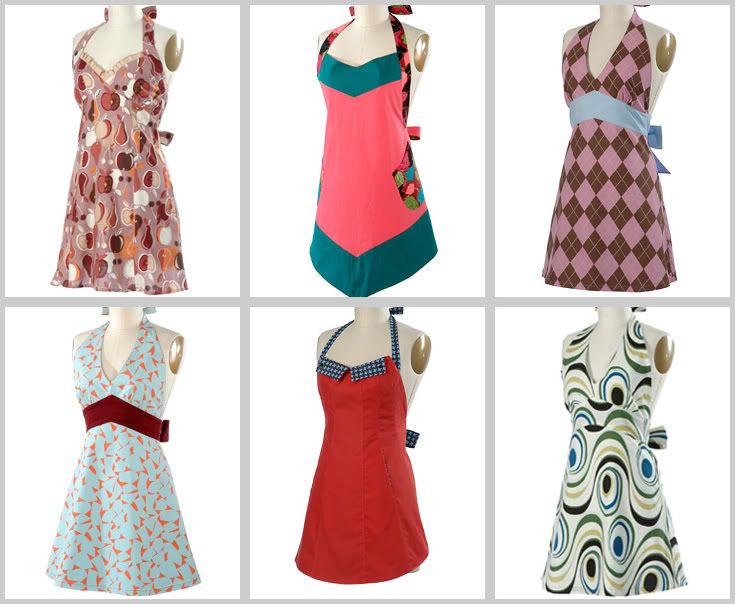 For the
"sewing disabled"
, here are glamour-girl aprons from
Kitsch'n Glam
. Their prices range from $39.60 - $61.60.