Fabric for the pea coat
12:00 PM
These are the Pantone Fall 2008 Colors and I'm loving them all. Especially the Caribbean Sea.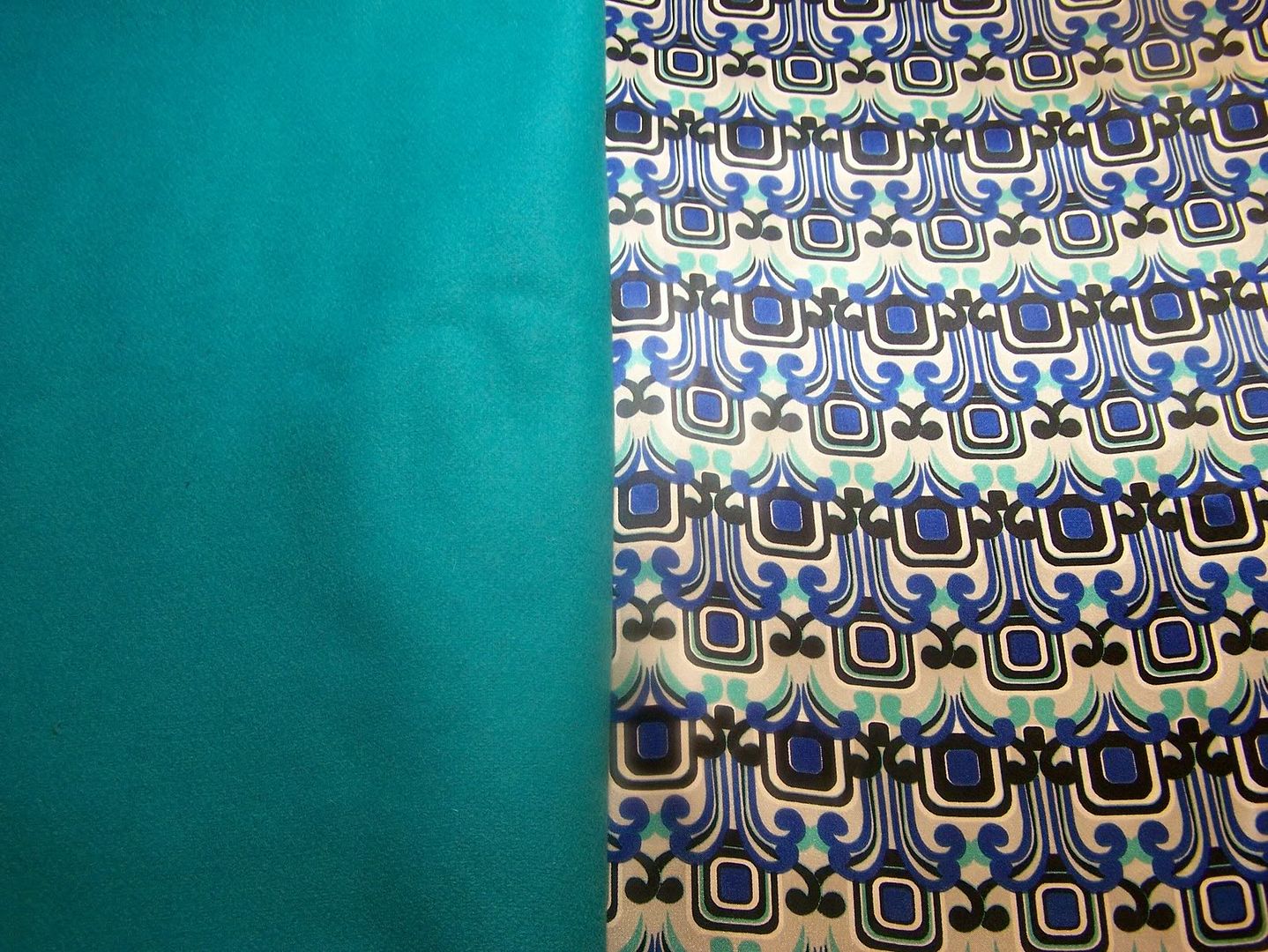 This is the fabric for the coat and lining for the first coat I'll be doing for "The Great Coat Sew-along".
The fabric is 100% wool turquoise coating (54" wide). The lining fabric is Black, Turquoise, Blue, Gray, White and Blue Pattern on Charmeuse Fabric - 100% polyester (59" wide). Even though it's synthetic, it feels wonderful!