Simplicity 2554 & Vogue 8603 - Two Ruffled Tops and a Denim Pencil Skirt!
10:30 PM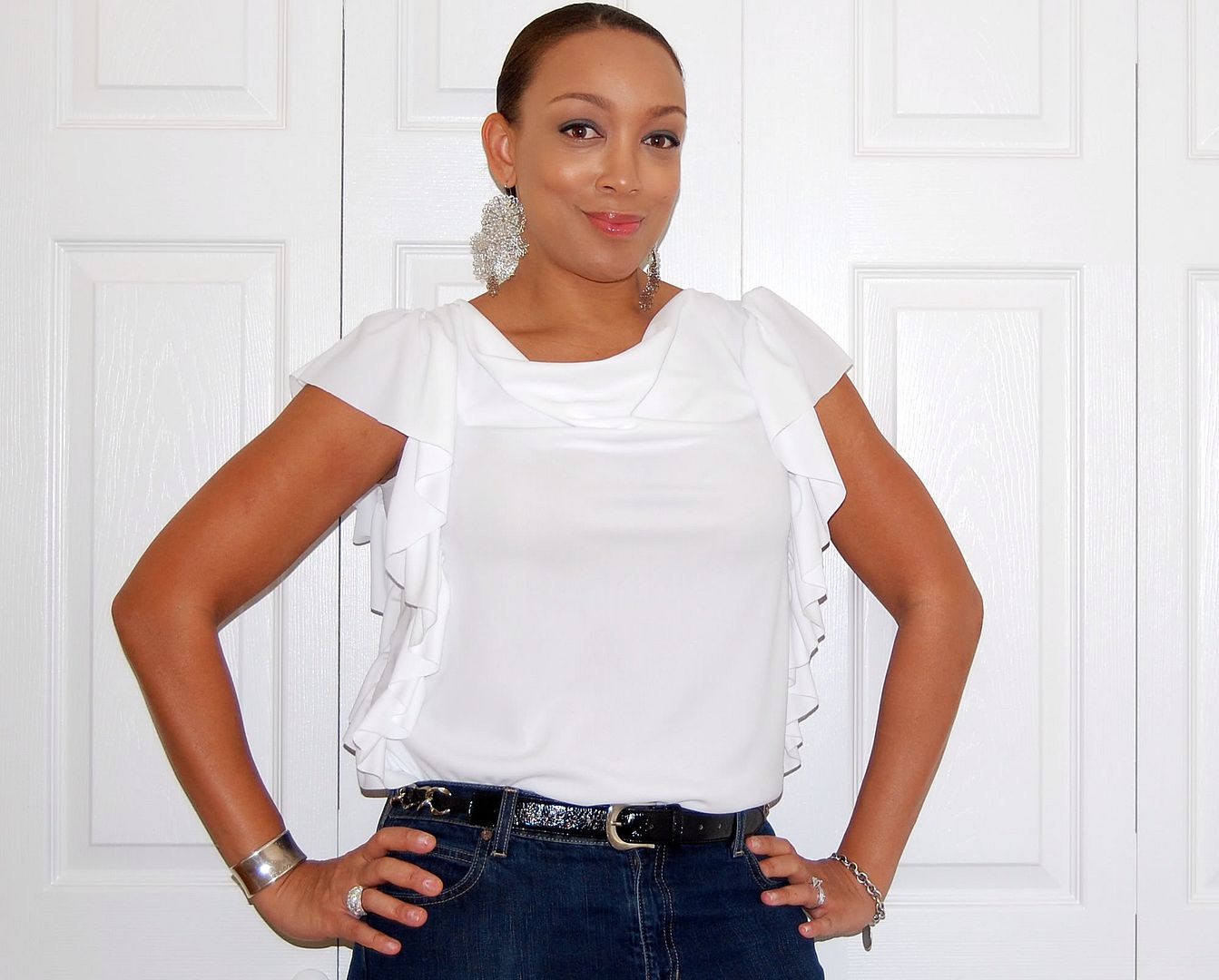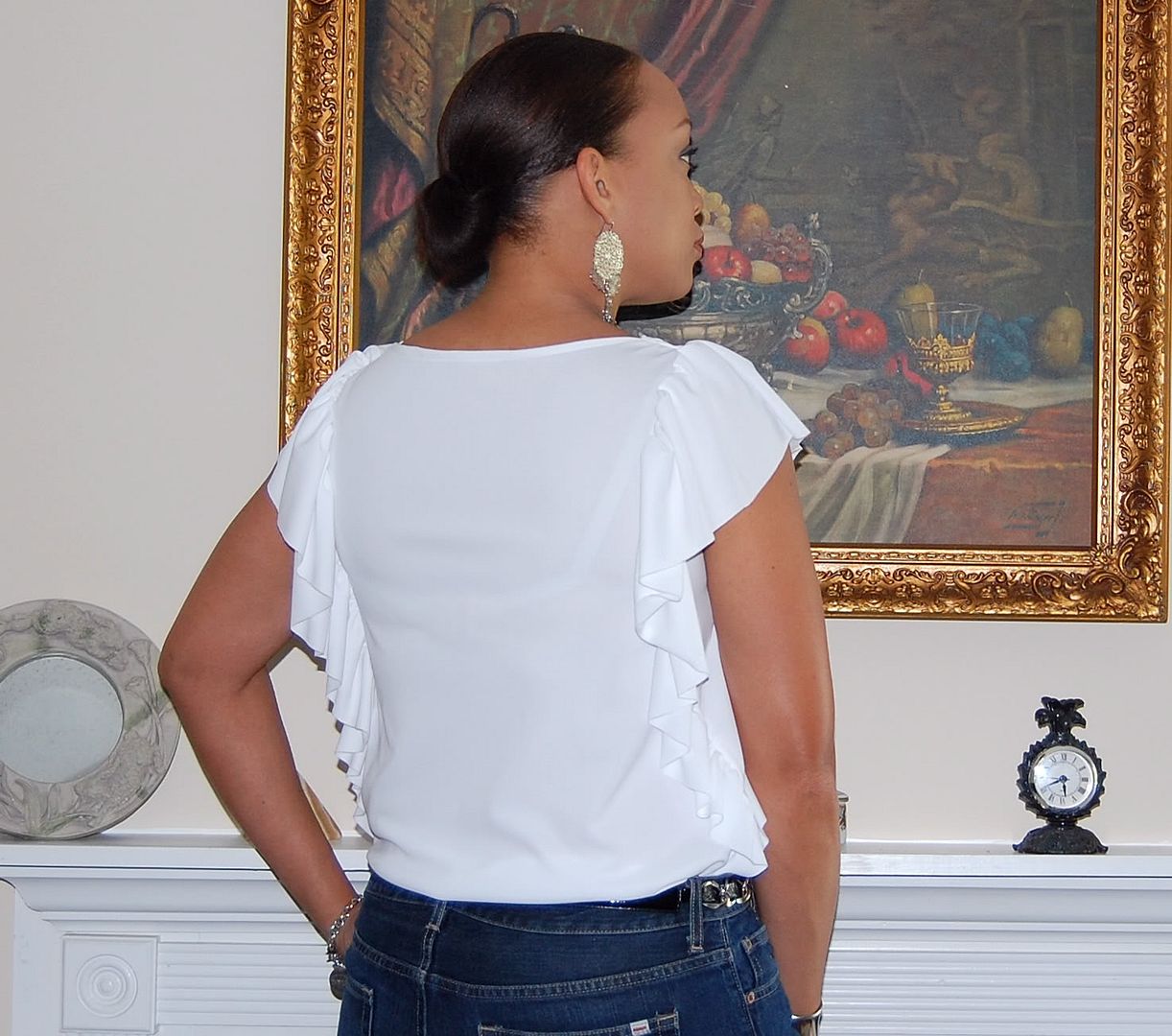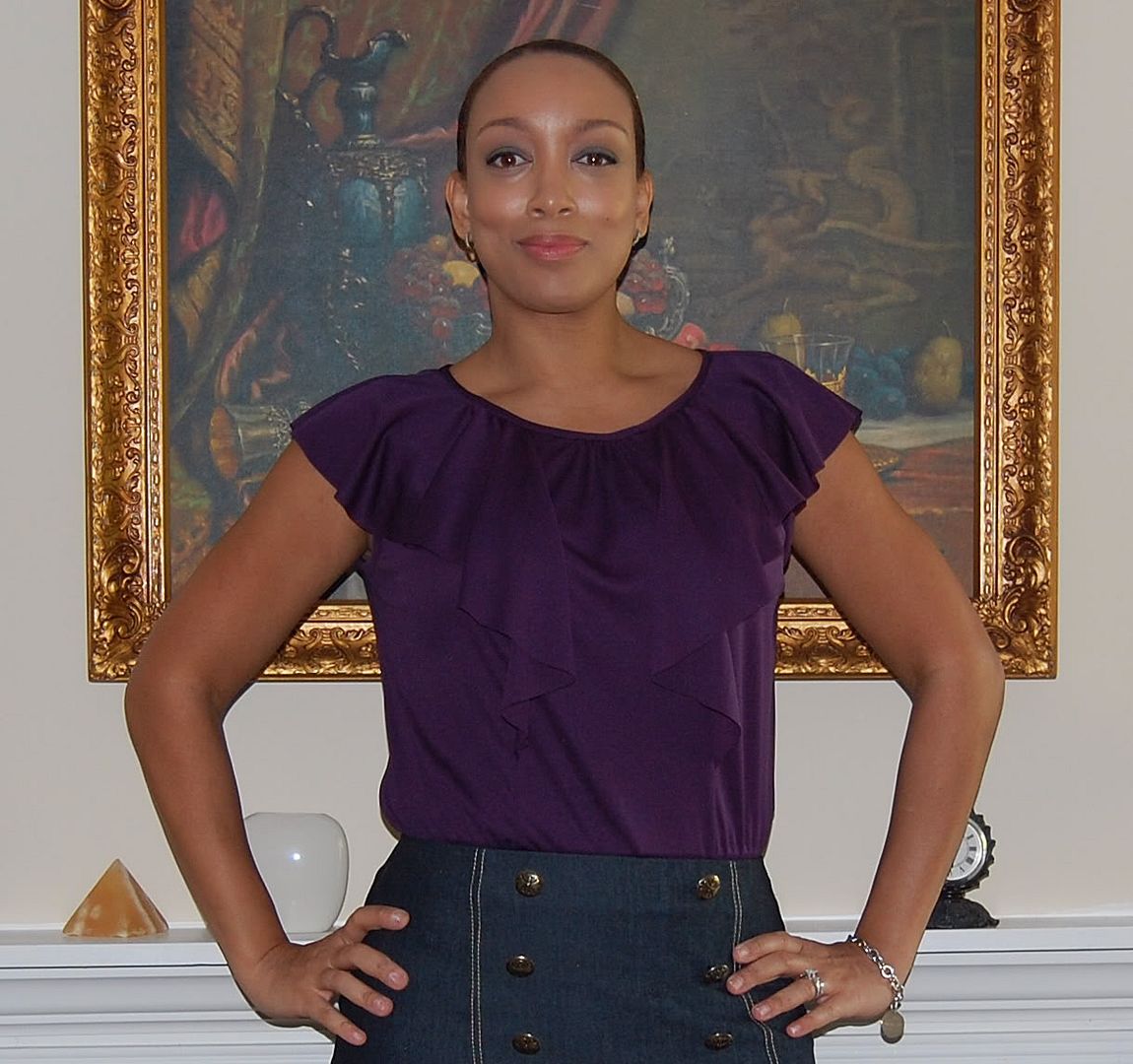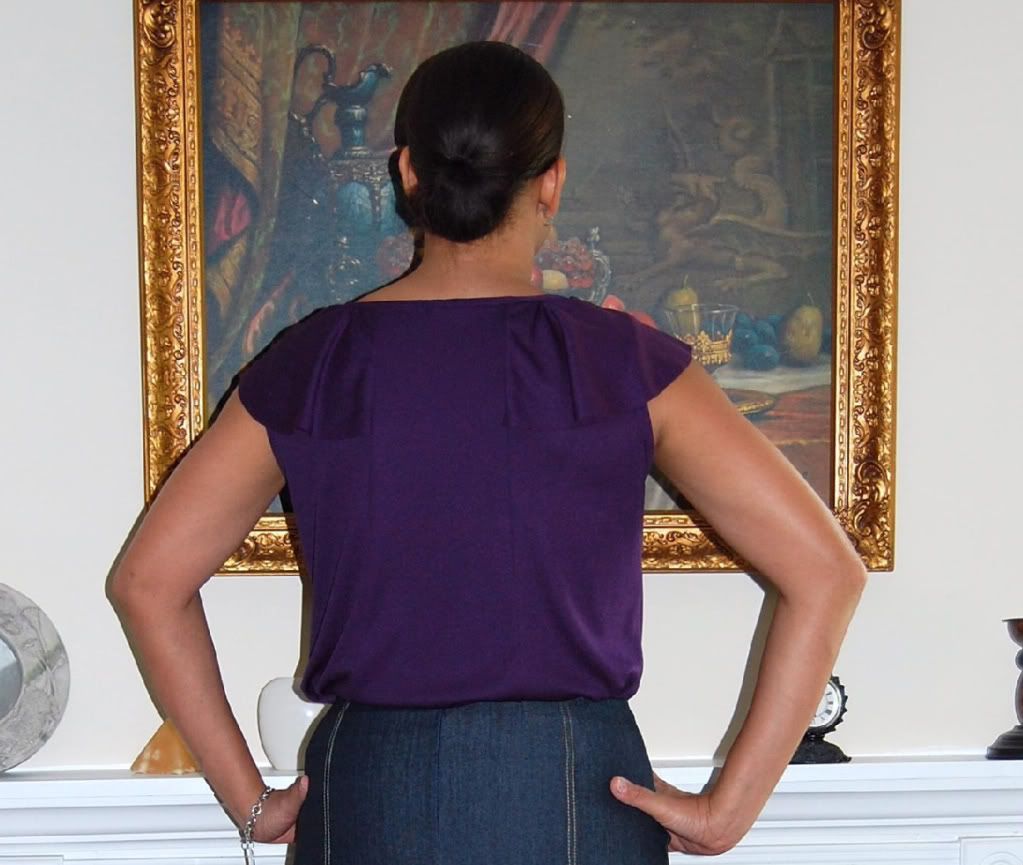 Project Details:

Pattern: Simplicity 2554, View C(modified) & F
Fabric: Rayon/Lycra Jersey


Both of these were pretty much sewn right out of the envelope. On view c, I left off the banded hem. These were VERY easy... sewn on the serger and both done in the same day. They're both perfect for the "Indian Summer" weather we're having!
Pattern
:
Vogue 8603, View C
Fabric
: Lightweight Stretch Denim
I had this fabric in my stash for a while. It was too lightweight for jeans, so I decided to use it for a denim skirt. Even though the pattern suggested lining this skirt, I omitted it because I wanted it to be casual. This is another pattern that was ridiculously easy, that only took a couple of hours from cut to finish.