McCall's 5574 - Halter Dress
6:45 PM
Project Details
Pattern:
McCall's 5574, View C
Description:
Dresses A, B, C, D have self-faced bodice and midriff, front gathers, back elastic casing, tie ends and A-line skirt in two lengths; dresses A, B have V-neck and ties around neck; dress A has purchased trim; dress B has contrast midriff, bodice back and tie ends, mock belt with purchased buckle; dresses C, D have front casing and ties around neck; dress D has contrast midriff, bodice back and tie ends; dresses A, B and C length is 2" above mid-knee; dress D length is 1" above ankle.
Pattern Size:
7-16, I cut a size 10.
Did it look like the photo/drawing on the pattern envelope once you were done sewing with it?
Yes, it does.
Fabric:
Yellow cotton interlock - 100% cotton.
Were the instructions easy to follow?
I can't really say, because I didn't use them. And I doubt that another experienced sewer would need them.
What did you particularly like or dislike about the pattern?
After the last dress I made, I needed something really easy before jumping back into another project for myself. I love the style of this dress... it's really cute, stylish and also age appropriate. I decided on this particular view because I didn't have to make a muslin or give any thought to the depth of the v-neck on the other one.
Pattern Alterations or any design changes you made:
I added about 2.25" to the bodice front and back. When I pretreated my fabric, I guess I didn't anticipate as much shrinkage as I got. With that said, I didn't have as much fabric as I needed. So, I cut the front part of the skirt on the fold and the back in two pieces. That's why my version has a CB seam.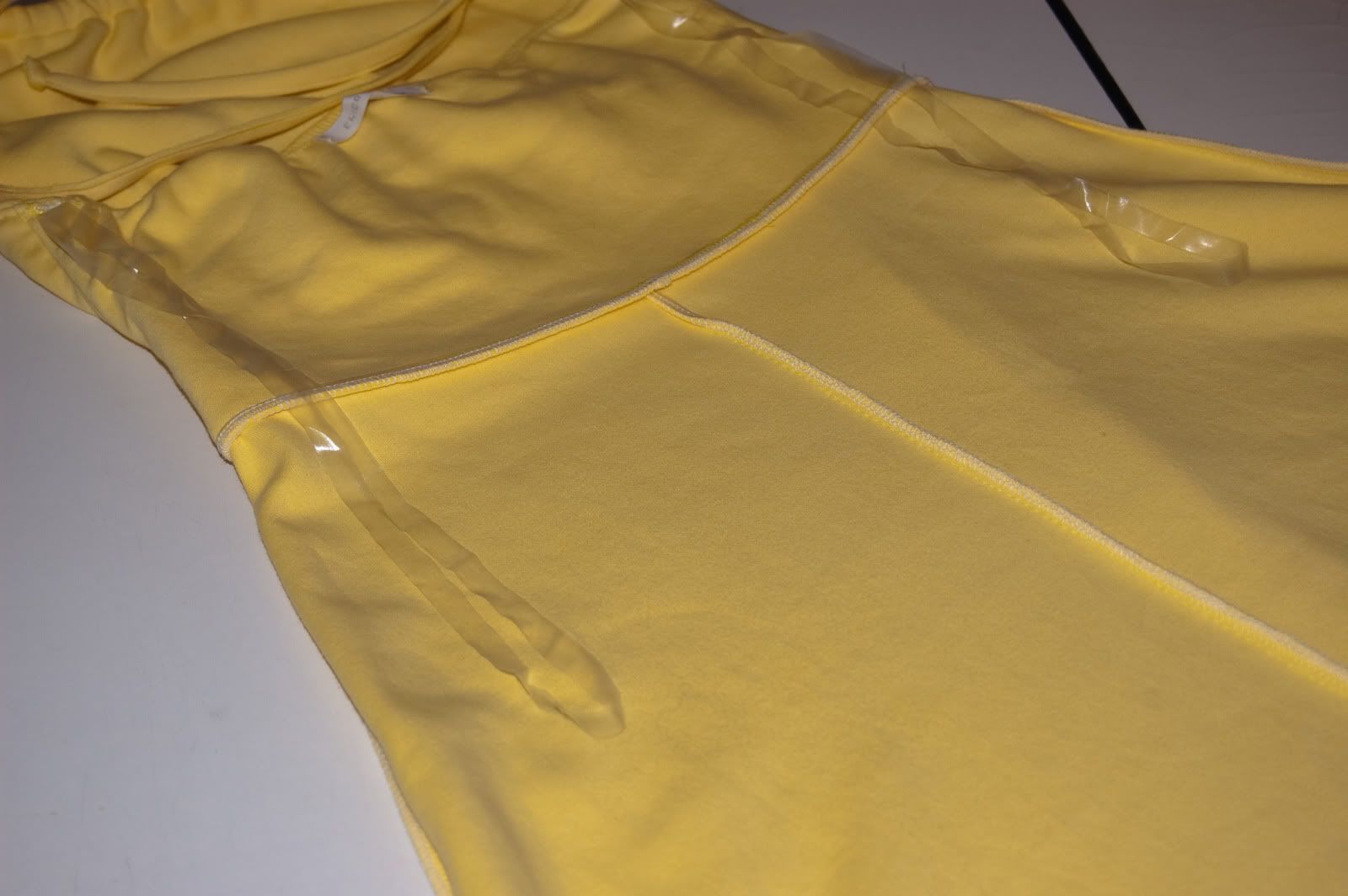 I stabilized the waist seam and that CB seam with clear elastic. I didn't want her to have "saggy butt" after sitting. And I also added clear hanger loops. I made them longer than the annoying ones that are one RTW so they would stay tucked in.