McCall's Spring Patterns?!
12:00 AM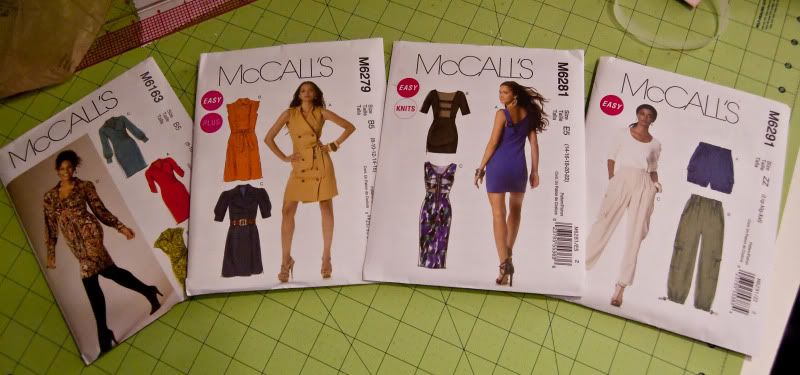 So... on an impromptu Hancock Fabrics run last evening, I happened upon the Spring 2011 catalog. And I just happened to open the pattern drawers and lo and behold -- NEW patterns! AND they were on sale for $1.99! Me being the me that I am, I can't resist a pattern sale. There weren't many that I cared for, so I only left with a mere four. McCall's 6163 is an older pattern that somehow flew under my radar. And of the new ones I really love M6279 - the sleeveless trench dress; M6281 - it's a sheath dress that's business in the front and a party in the back! And I picked up M6291 - which I can only describe as some "
I Dream of Jeannie
" cargo pants, LOL!
I think they're cute and will look great made up in a drapey washed silk and worn with platform wedge sandals. See... I have it all pictured in my mind! Now I'm excited to see what Vogue will release!