Vogue 2951 - DKNY Skirt
7:10 PM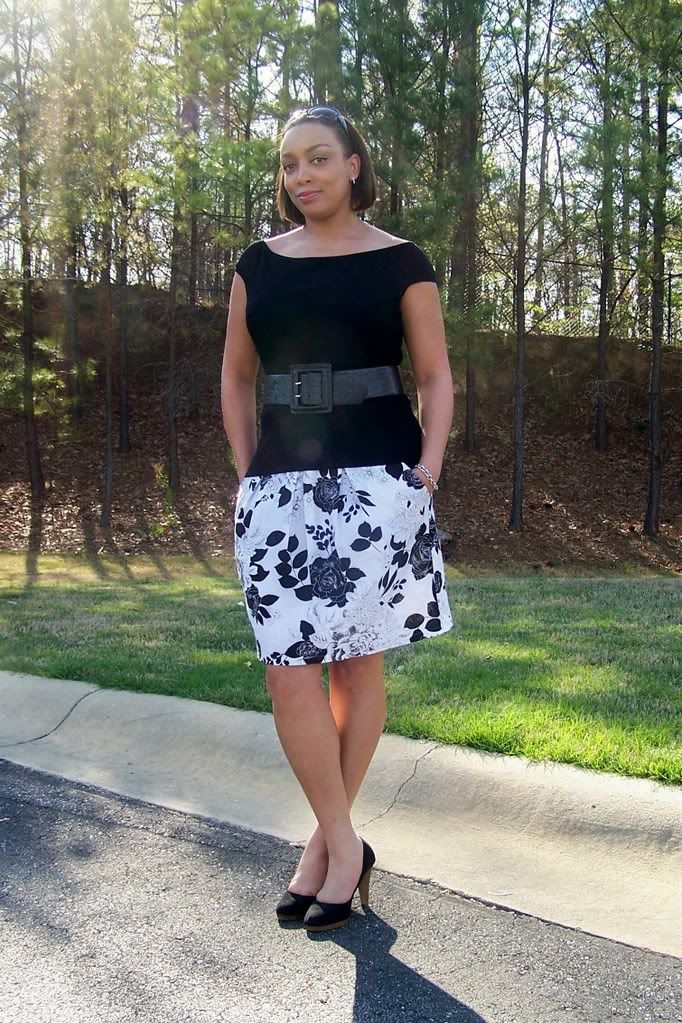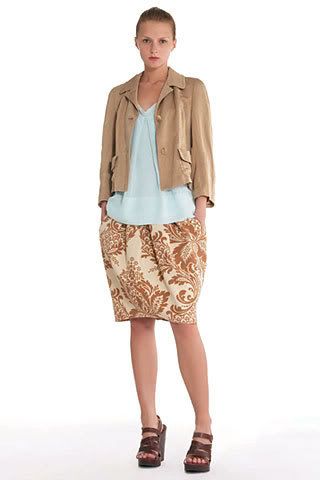 DKNY - Spring 2006


Project Details


Pattern:
Vogue 2951
Fabric:
Black & White Linen (55% linen/45% rayon)
Notions:
7" invisible zipper; hook and eye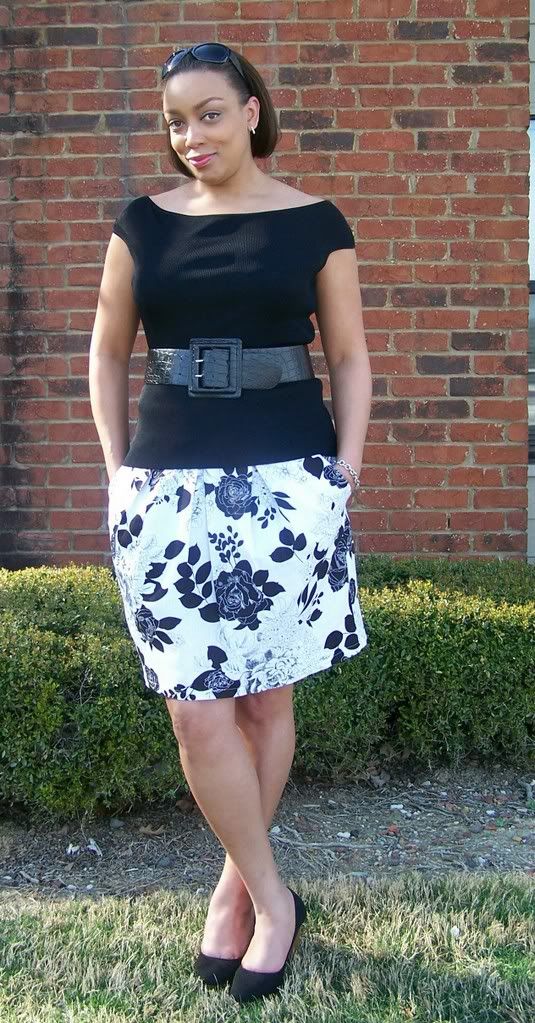 Description:
Skirt has pleated front with invisible zipper back closure, 1" below waist and above knee length.


I'm really getting into this voluminous, bulbous look of this season. I thought this skirt was really cute. It has "the look" without being too much. This little tulip shaped skirt is rated "Vogue Average", but IMHO, it should have been rated "easy". There were only SIX (6) pattern pieces and I sewed this in an afternoon with two DVDs!

This skirt is SO basic that it's not a lot to say. The pattern was easy to read, all of the pieces matched up perfectly. The pockets have french seams (which was different to me). The pattern suggested to finish the seams by turning them in ¼" on raw edge and stitch. I thought that this would be too bulky for my fabric. Instead, I serged the edges and pressed the seams open.