Vogue 1059 - Winter White Pants!
12:00 AM
Project Details:

Pattern: Vogue 1059 - Alice + Olivia
Fabric: Lightweight Ivory Wool Crepe (100% Wool)
Notions: 7" zipper; hooks & eyes


Description:
Flared pants A, B have waist yokes, carriers and back welt pockets. A: 1" below waist and has a fly front zipper opening. B: side front pockets, back darts and invisible back zipper.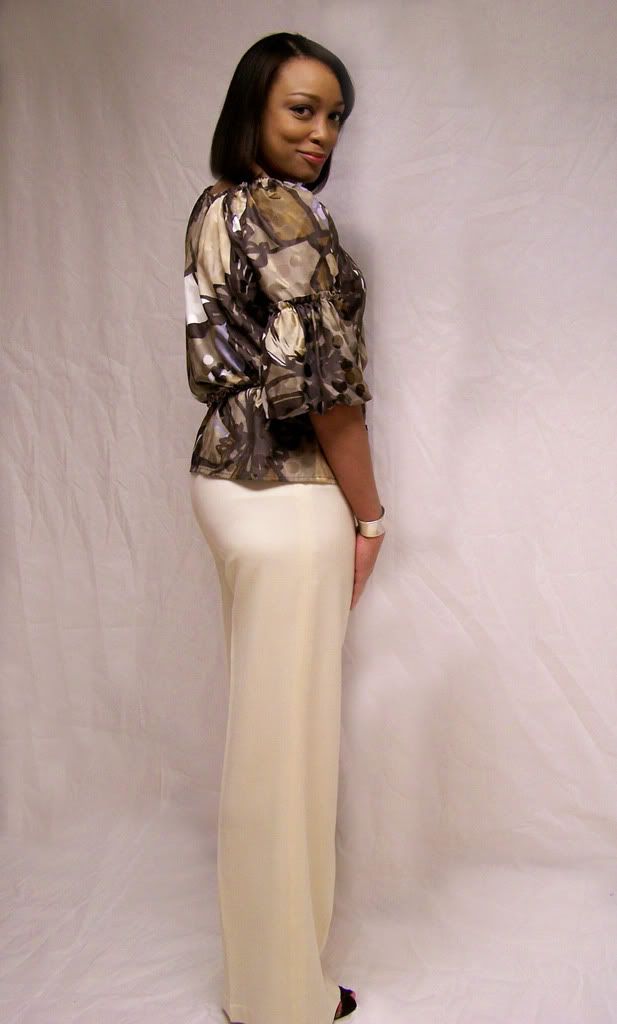 Pattern Sizing:
4 - 18. I cut the size 16.
Did it look like the photo/drawing on the pattern envelope once you were done sewing with it?
Pretty much... the line was the same.
Were the instructions easy to follow?
Instructions? What instructions? LOL I've made quite a few pairs of pants... they ALL go together the same way, so I didn't use them.
What did you particularly like or dislike about the pattern?
I'm a fan of Alice + Olivia and I've made
a couple of other patterns
. I think all of their pants (RTW or patterns) are great and this one is no exception.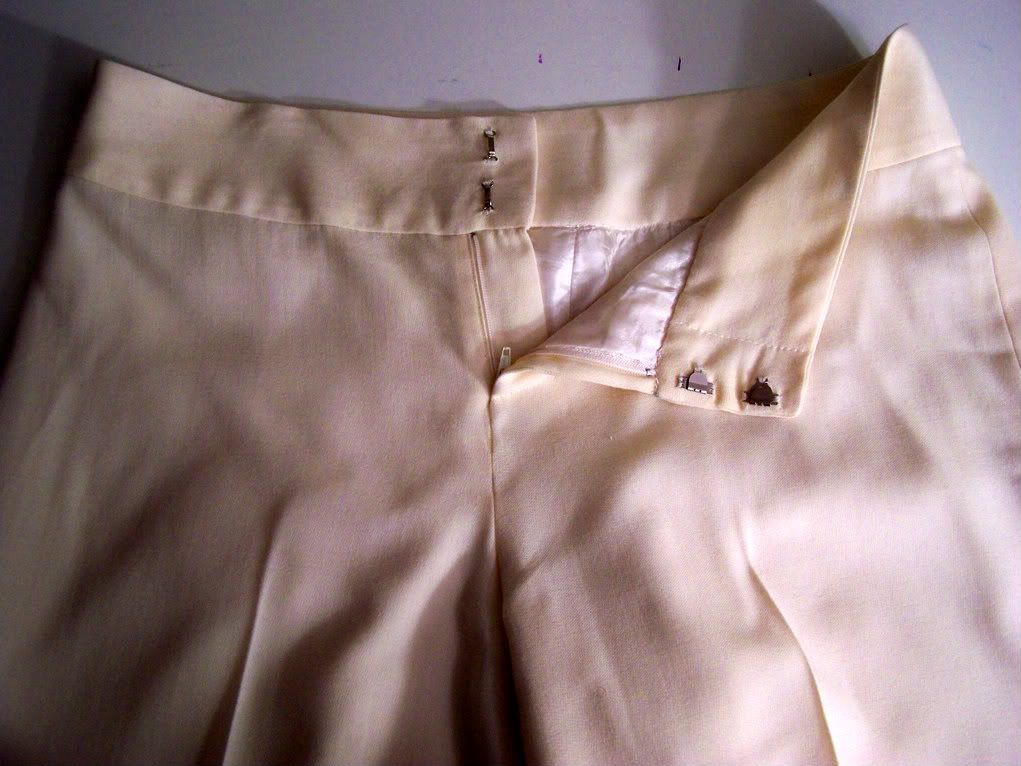 Fabric used:
I used an ivory lightweight wool crepe. This is another piece from my NYC stash.
Pattern Alterations or any design changes you made:
I cut a 14 at the waist and blended to a 16 at the hip. I added 5 inches to length. I eliminated the carriers and the back welt pockets for a clean, smooth look which worked out the problem of
white pants show through
.
Would you sew it again? Would you recommend it to others?
Definitely to both!
Conclusion:
I already love these pants. The fabric is so lightweight that these will be perfect for Spring! A great pants pattern is hard come by and this one is a keeper!