Vogue 8601 - Part 4 - Setting in the Sleeve
1:00 AM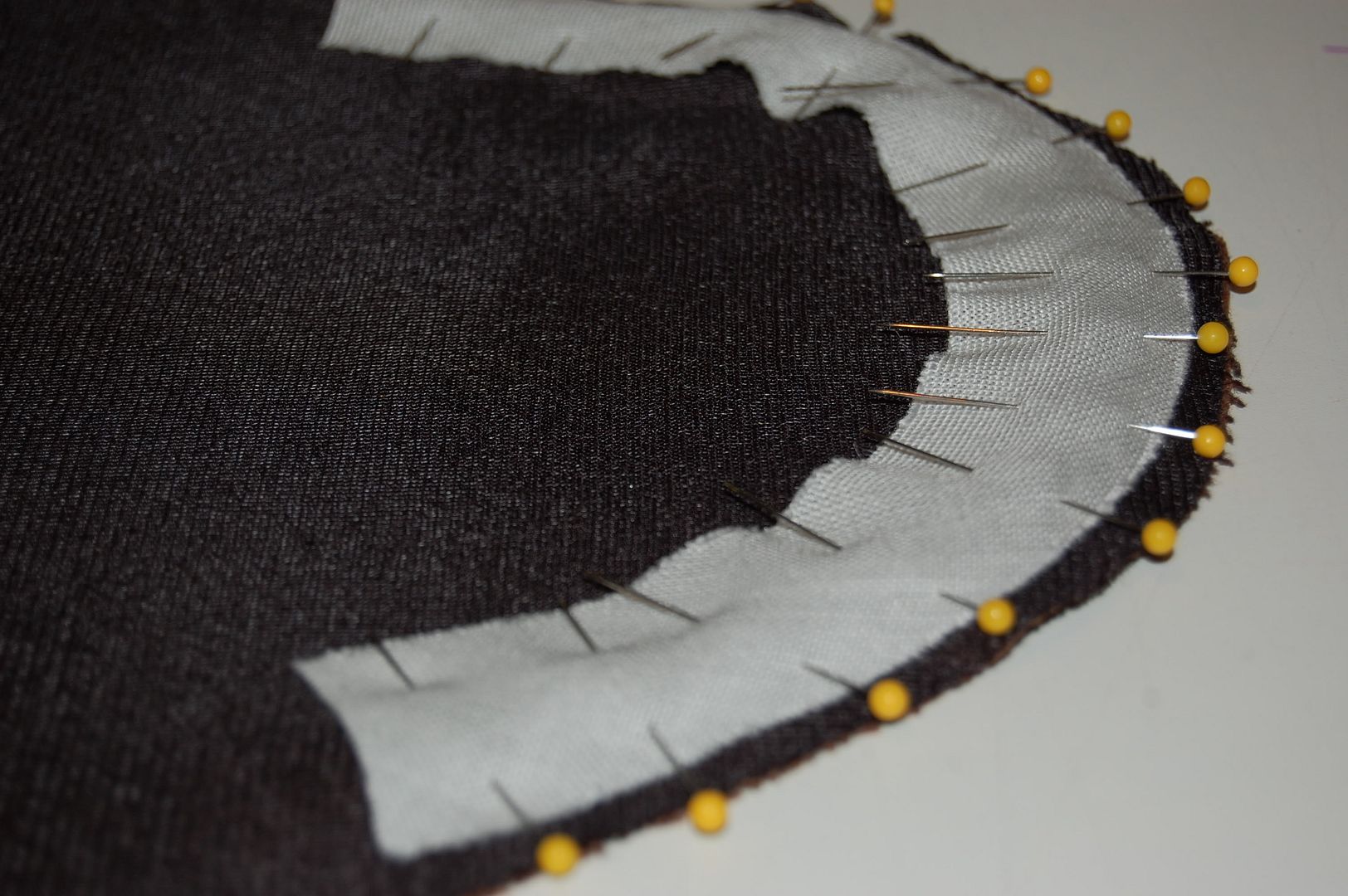 There are a few ways to set a sleeve. I set my sleeves with a bias strip of Armo-Rite. I didn't buy it, I've been recycling a couple of my husband's old ties. As you see, the bias strip is placed on the the wrong side of the sleeve cap and sewn 1/4" from the edge.
Note:
While sewing, make sure that the edge of the sleeve cap stays next to the 5/8" marking on your machine!
I used a catchstitch to make my 1 5/8" hem on the sleeves.
I also added 1/2" shoulder pads.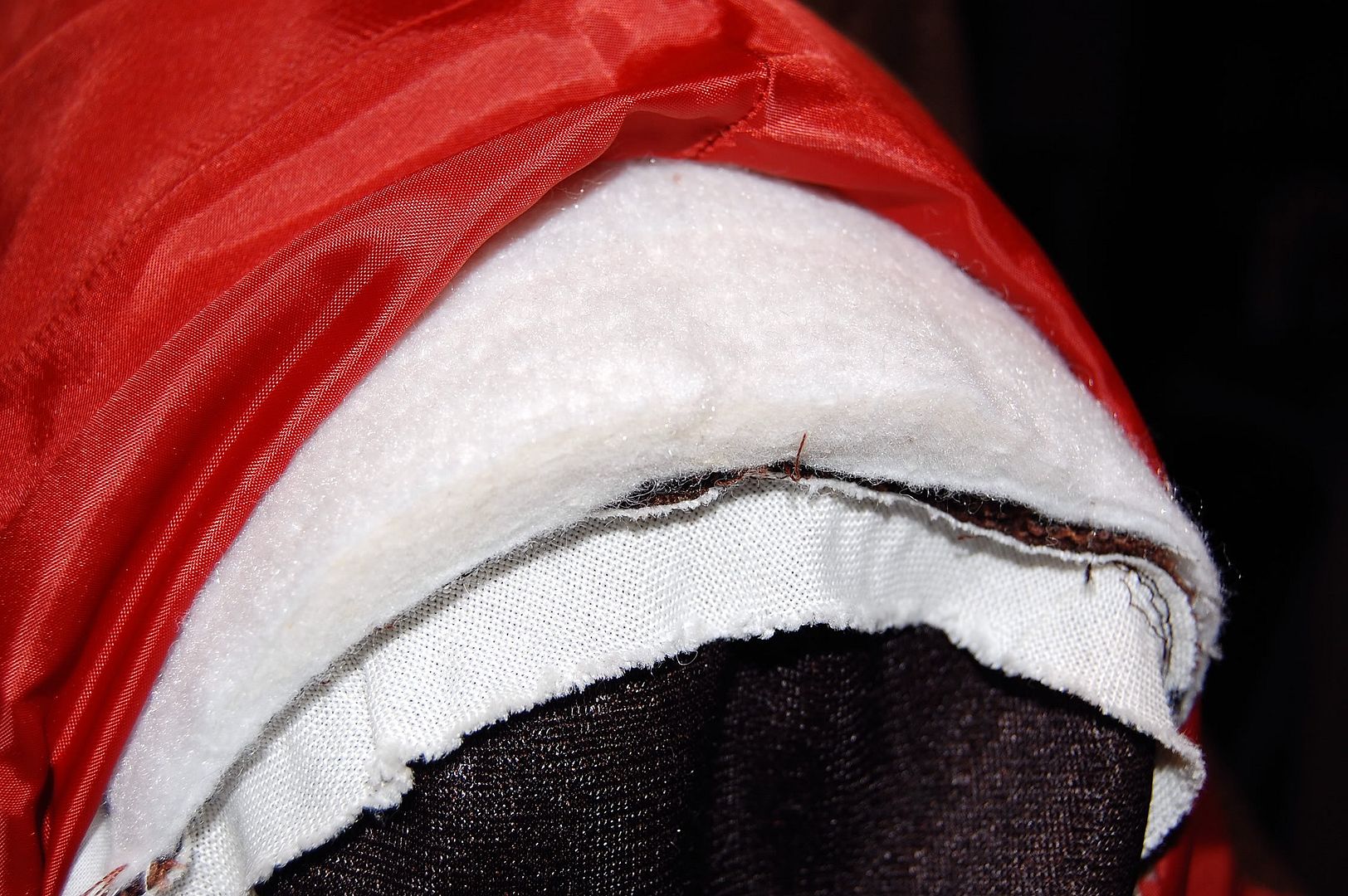 And here is the finished sleeve!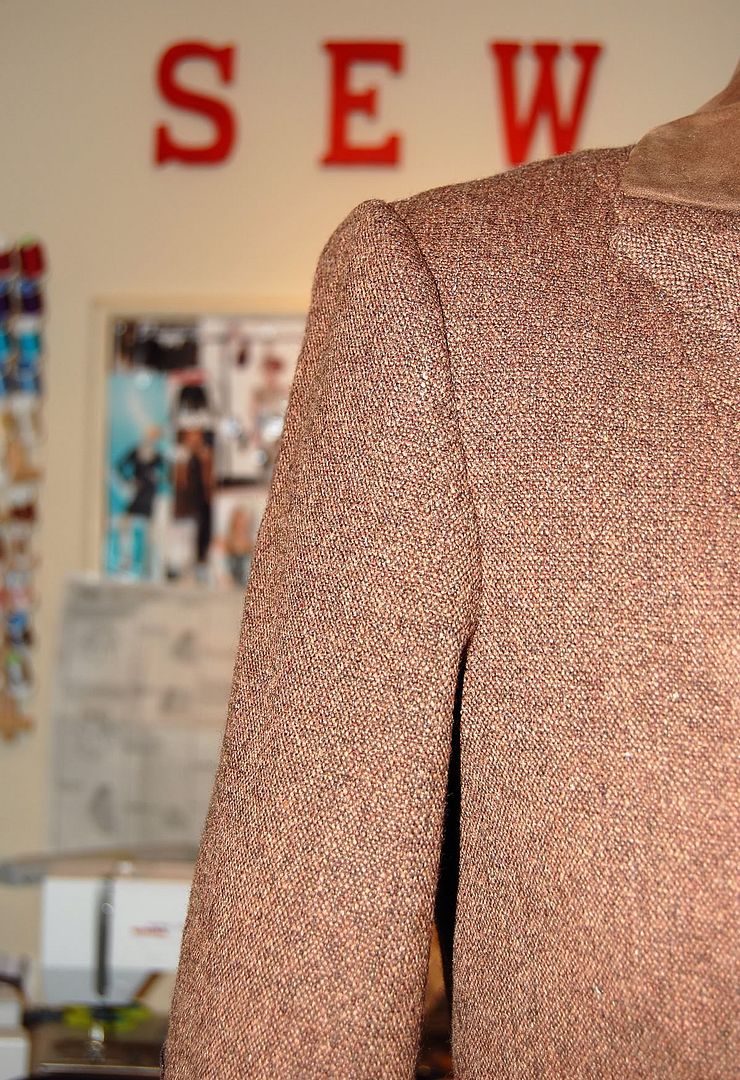 Nearing the finish line!