New addition to my library!
12:00 AM
The latest addition to my sewing library is
"Making Trousers for Men and Women"
by
David Page Coffin
.
Comfortable, flattering pants can be challenging to make—but they're wonderful to wear. In this book, David Coffin provides his inventive, sure-fire methods for getting it right.





With his characteristic precision and straight talk—and with the help of photographs, drawings, and a series of video sequences on the accompanying DVD—Coffin teaches the reader how to get great results, whether making a showcase garment or just whipping out an everyday pair.
I was so pleased with the author's other book --
"Shirtmaking: Developing Skills for Fine Sewing"
, I knew I needed this one in my collection as well.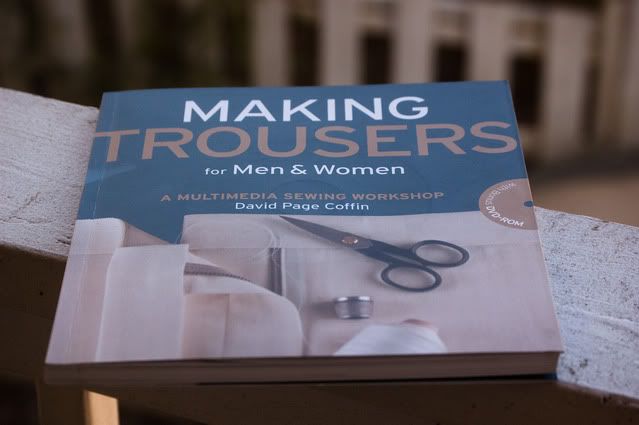 Do you have this book? If so, what do you think of it?