New Look 6909 - Dolce & Gabbana Knockoff!
4:30 PM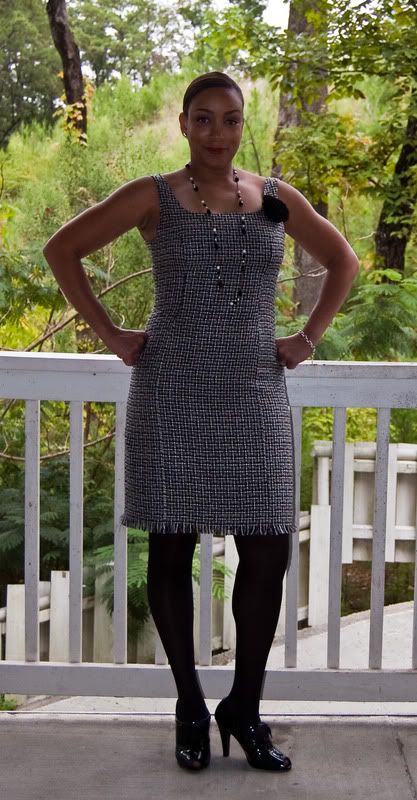 Project Details:

Pattern: New Look 6909


Pattern Sizing:
4 - 16. I cut the 14 on top and graded to a 16 at the waist.
Description:
Close-fitting
sleeveless silhouette
, above mid-knee length with princess seams in the front and darts in the back,
bouclé dress with fringe bottom and exposed
zipper.
Did it look like the pattern envelope once you were done sewing with it?
No it doesn't. My version is completely modified.
Fabric:
a
bouclé that I've had in my stash for a couple of years now, that was meant to be a Chanel-style jacket. I had always thought the fabric was a little too light-weight for a jacket. But when I saw this dress that I wanted to make, it was the perfect weight.
I used Bemberg for the lining.
Were the instructions easy to follow?
I didn't even bother reading them. This dress is so basic. If you've at least made a dress like this once, you could make it again with your eyes closed and one hand tied behind your back.
What did you particularly like or dislike about the pattern?
I loved that one of the variations included in this pattern, there was a low/scooped neckline, which I feel is much more flattering than a higher neckline that you see on a lot of sheath dresses.
I liked that this pattern had the basic silhouette of what I was looking for in order to recreate my inspiration dress.

Pattern Alterations or any design changes you made:
I made a 1" FBA and I lengthened the skirt my usual 3".
A cut and added a Bemberg lining because this pattern was for an unlined dress. I added an exposed zipper. Even though the inspiration dress had an invisible zipper, I thought that detail is so very Dolce & Gabbana!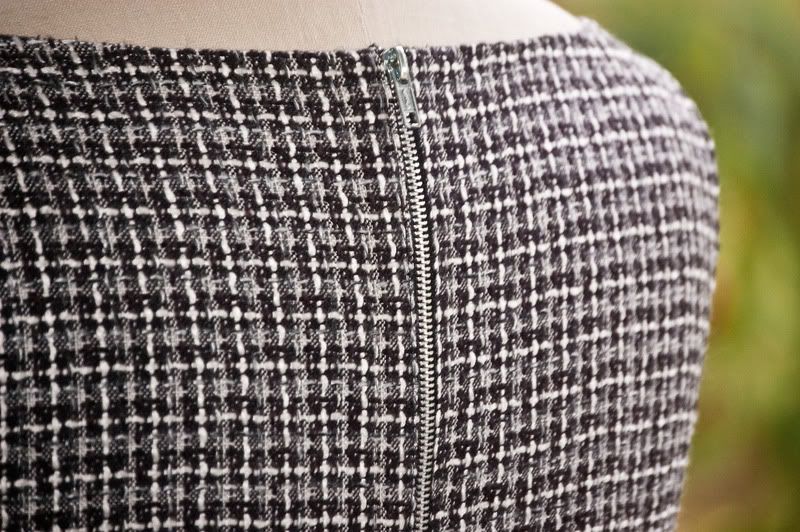 And I fringed the bottom. Anytime I can eliminate a hemline, that's a great project!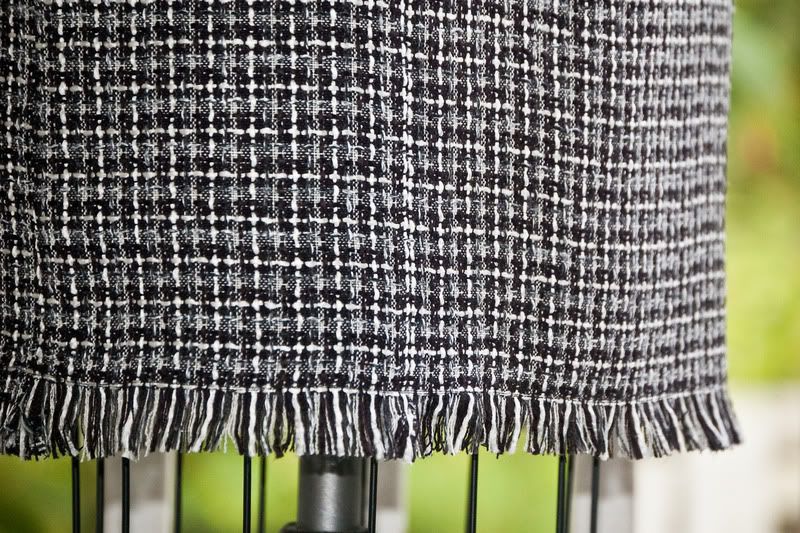 Here's the back: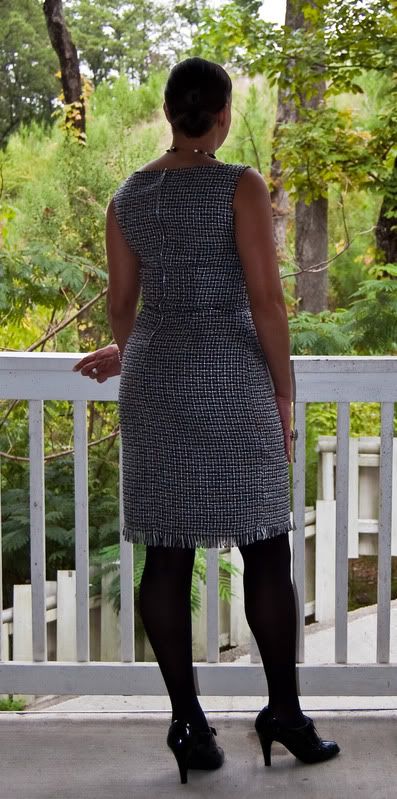 I'll be adding a cardigan for chilly weather: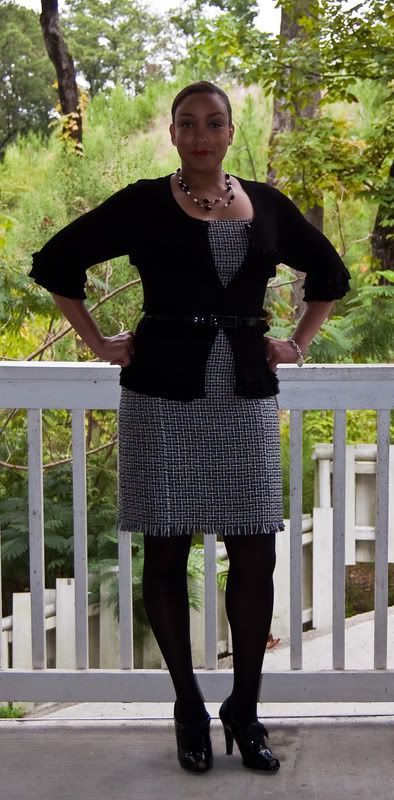 Would you sew it again? Would you recommend it to others? This is a good basic pattern to have in your collection.