Finding the Perfect Jeans: True Jeans
11:30 AM
I discovered the coolest site while checking out
The Fashion Bomb
this morning. Whether you plan on purchasing your next pairs of jeans or maybe even making them (like me),
True Jeans
is a site you MUST check out. This is how it works: go to the site and click the "Get Started" button and create a brief profile.
Then you plug in your waist, hip, thigh and inseam measurements(grab a pair of jeans you have with your perfect length and measure).

The next page is interesting. You get to give a little more thorough info regarding your body shape. They take everything into consideration. You give them your height, weight and even your date of birth. I know you're thinking, "Why do they need to know how old I am"? I thought the same thing. The reason behind this is, as we all know, weight is distributed differently over similar frames based on a person's age. You also use the illustrations to select your hip, seat, stomach and thigh shape.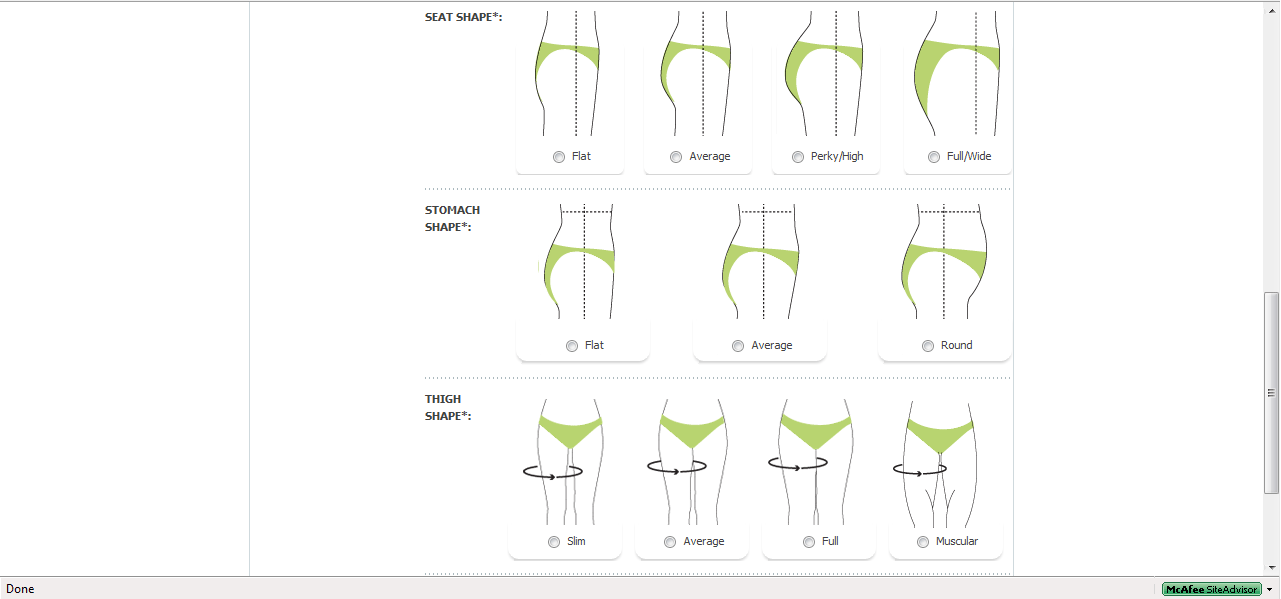 After I provided all of this info, I got quite a few options in price ranges from $54 to $253 and styles from skinny to wide leg.

Whether you buy them or sew them, this gives you and excellent idea of what styles would work best with your figure.