Simplicity 3887 - YELLOW!
8:24 PM
Just like everybody else, I've caught the yellow fever too!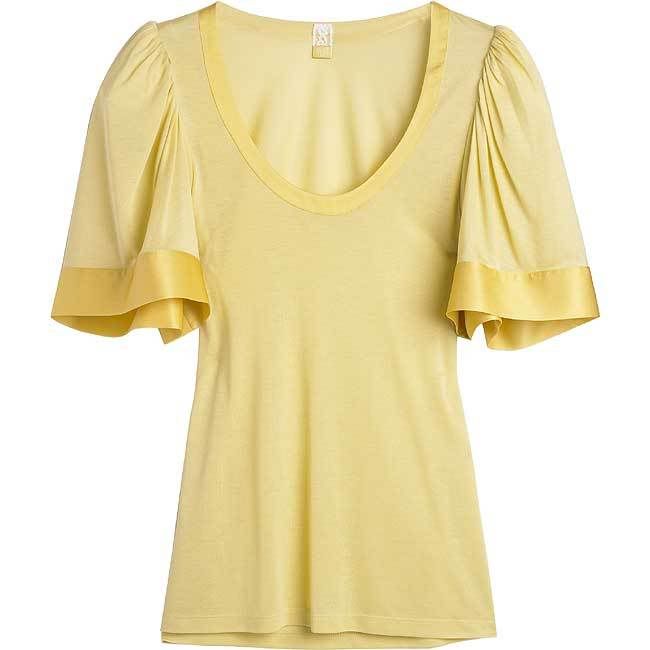 Project Details
Pattern:
Simplicity 3887, View C
Fabric:
Cotton Gauze (100% cotton)
Description:
Pullover top
This top is ridiculously easy... I can't really do much of a review of this. I sewed this in like 3 hours while watching Wednesday night's primetime t.v. The only changes I made were to the sleeves. Instead of using view C with the elastic, I used the sleeves for view E. I did a rolled hem on my serger for the sleeves and the bottom. This pattern has 6 different variations and I will definitely use this one again for me and my daughter.