I've read and heard so many sewers say that sewing sheers (i.e. chiffon, georgette, light-weight organza, batiste) is difficult. I say, "No it's not"! That is IF you know the right techniques.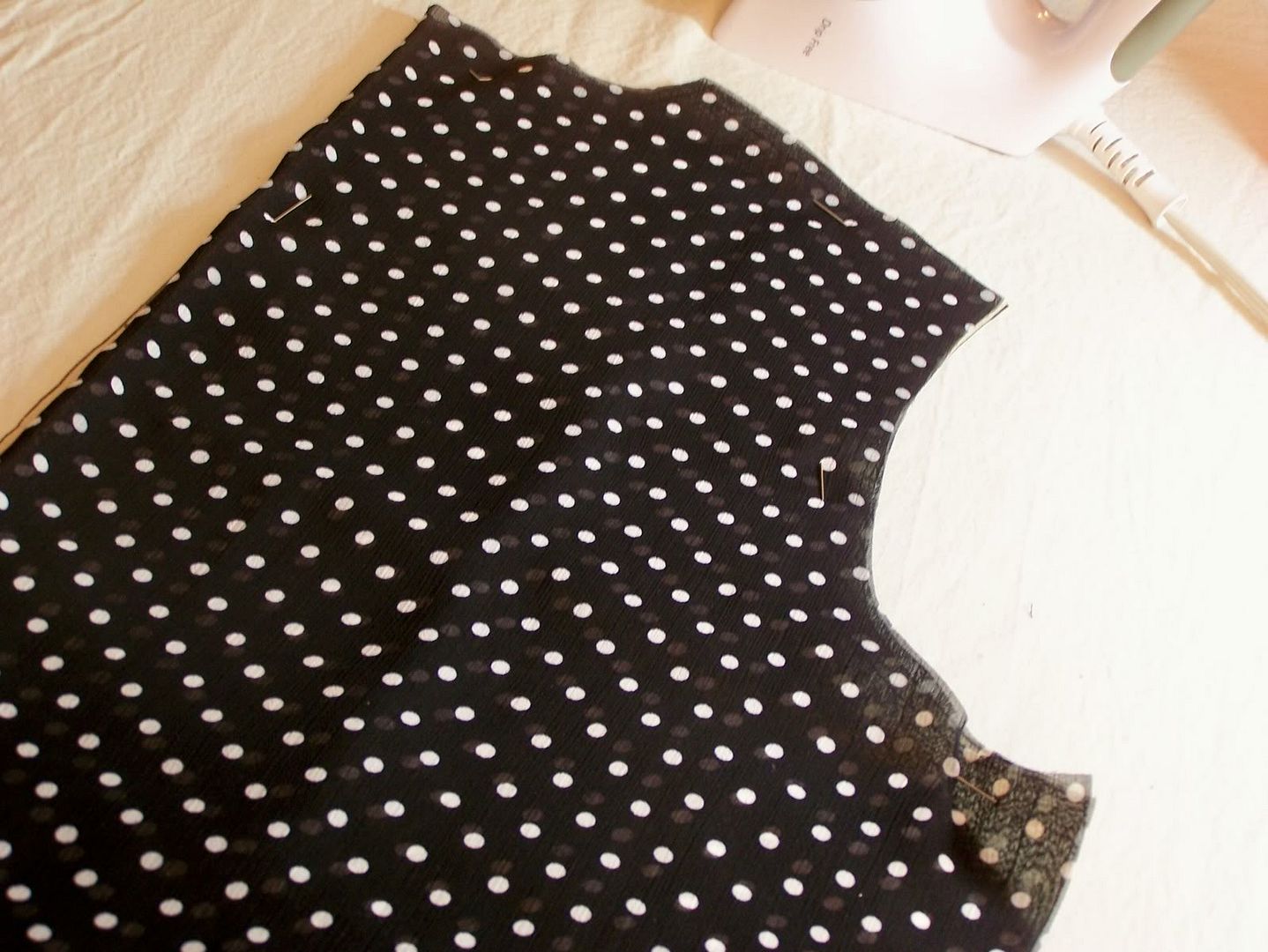 What I've found most challenging with chiffon and georgette is the laying-out process. Sheers are slippery and they tend to crawl about while you are trying to handle them. What I do is use an
underlay
. I do this by laying the sheer fabric on top of an old sheet or muslin fabric (anything you don't really care about) and cutting them together with a rotary cutter. The sheer fabric clings to the other fabric and makes cutting a lot easier. Also, misting with spray sizing or spray starch has worked for me too!
For my seams, I use a "scant" french seam. I do this by: (1) pinning WRONG sides together. Stitch 3/8" from the edges on the right side of the fabric. (2) Trim seam allowance to 1/16". Fold RIGHT sides together, with stitching line exactly on the fold. Press flat. (3) Stitch 1/8" from fold. This step encases the cut edges. Check the right side to be sure no raveled threads are showing. Press seam to one side.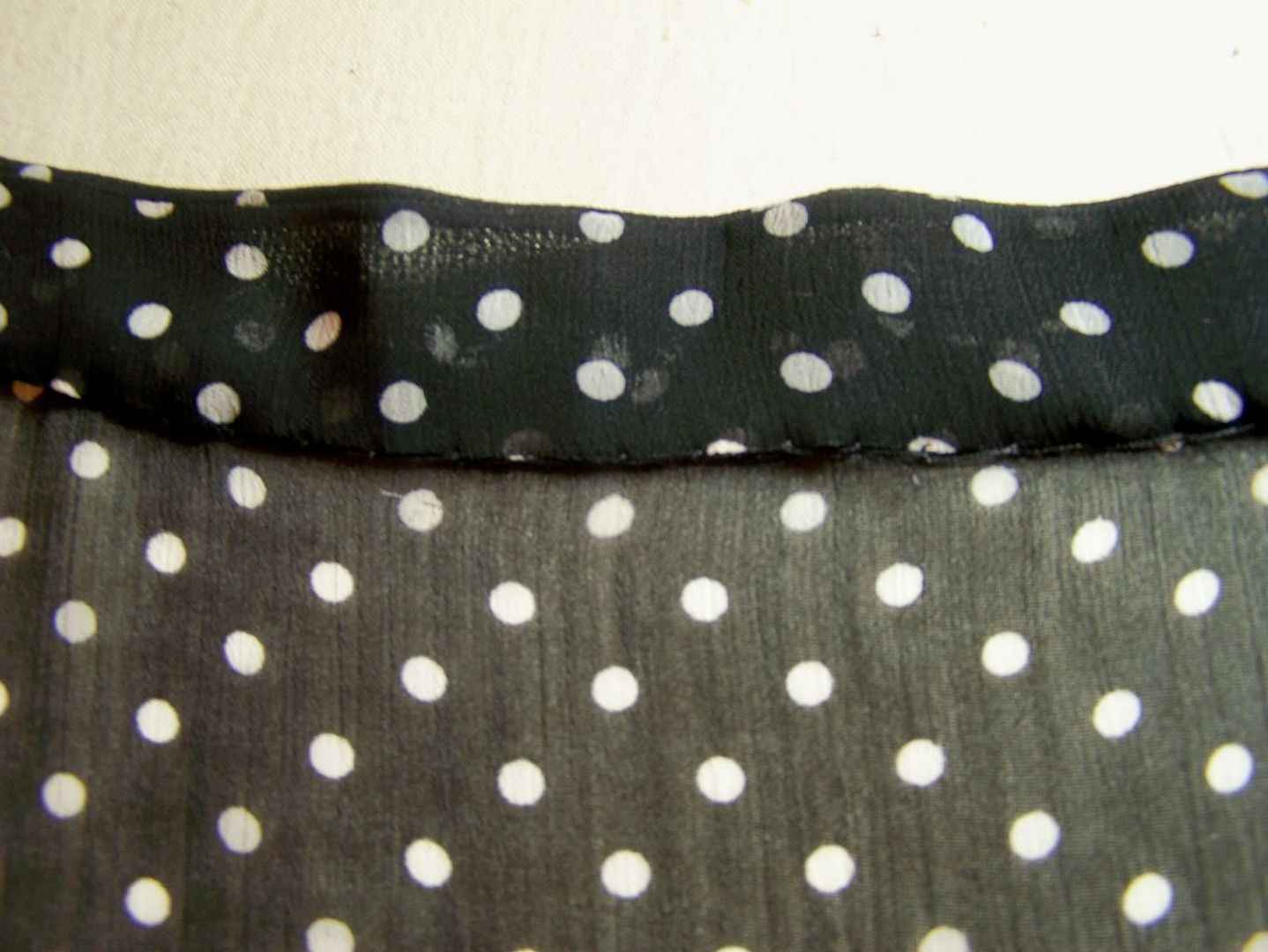 For the collar, I interfaced it with
Palmer/Pletsch PerfectFuse Sheer
in black. I stitched the facing to the collar with a 3/8" seam and pressed the other end of the facing under 3/8". I stitched the collar to the neck edge using a 3/8" seam allowance and trimmed the seam. I pressed the seam towards the collar and slipstitched the facing to the neck edge.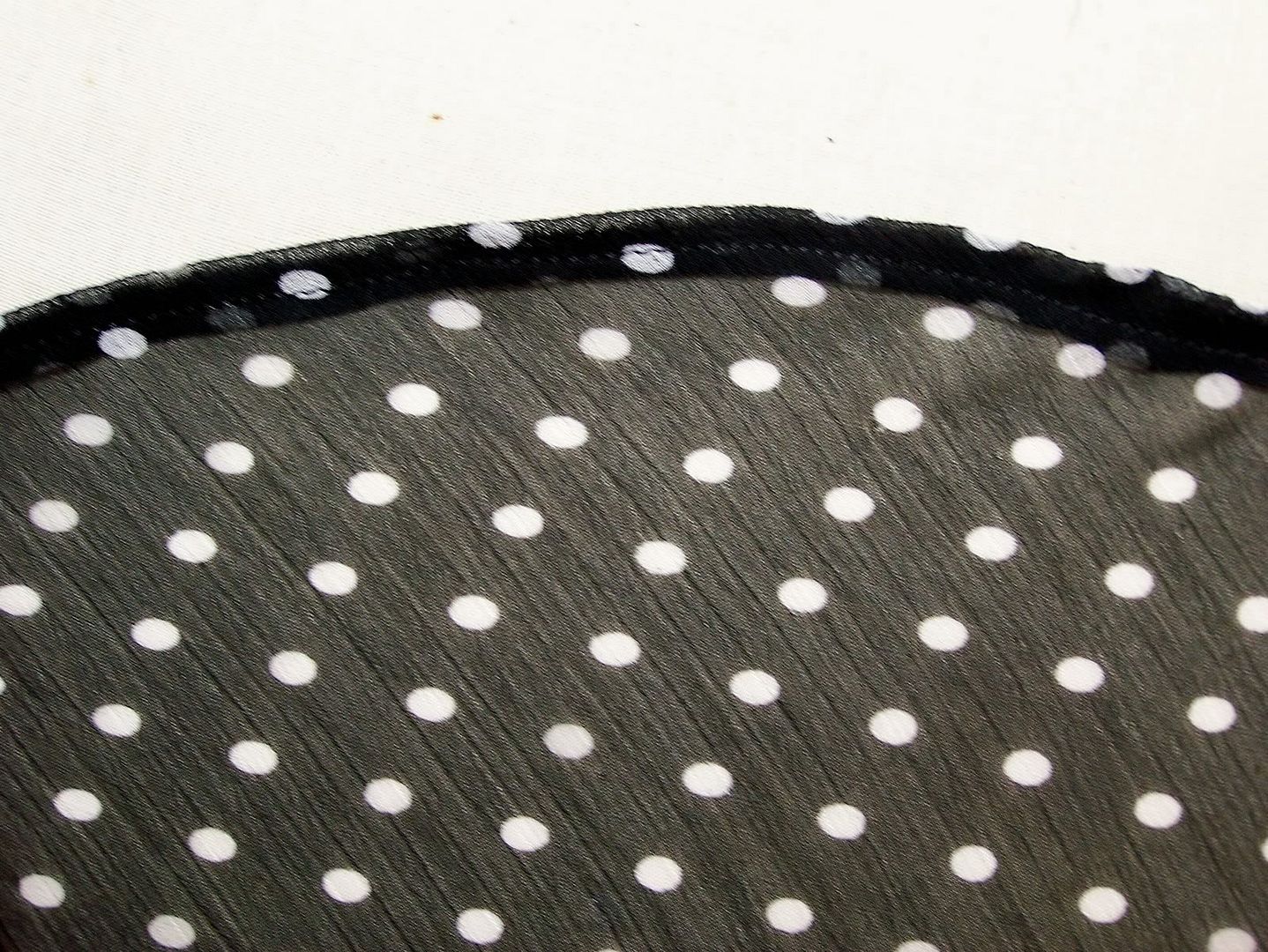 The sleeves are cut on the bias and for the hems, I used a narrow machine stitch. I did this by staystitching on the wrong side of the fabric - 1/4" from where the hem will be. Pressing the seam allowance toward the the inside along the staystitch line and sewing along the fold line to the left of the staystitch line. I took a pair of small, sharp scissors and trimmed the seam allowance close to the stitching (BE VERY CAREFUL NOT TO CUT INTO THE GARMENT FABRIC!!! Ask me how I know). I then folded the narrow hem toward the inside of the garment and stitched the final row to the left of the last stitching line. I used this method also for the hem of the garment.
BTW, this is
Simplicity 4112
... I'll have finished project pictures later.
I hope this helps those who have not or have been reluctant to sew with a sheer. This is what I do. If some of you more experienced sewers have better methods or something to add, please feel free.