Simplicity 3744 - Black & White Shift Dress
12:00 AM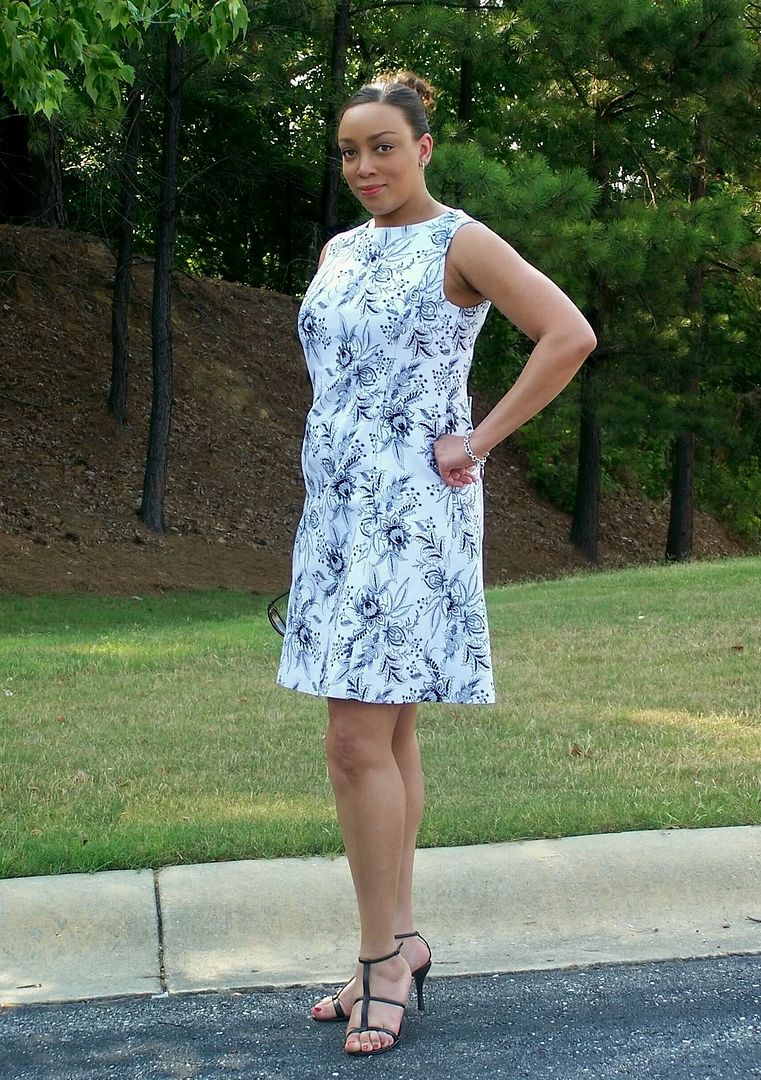 The palette for Spring/Summer 2007 is black and white, or more important -- black and white prints.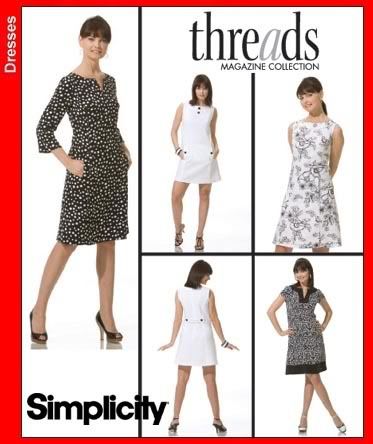 Project Details
Fabric:
Fashion Fabric: cotton pique (100% cotton)
Lining: batiste (100% cotton)
Notions: 20" invisible zipper; eye and hook; two 1" buttons; lace hem tape
Description:
This is really a simple shift dress with princess seaming and darted bodice to add shape and styled with a boat neck and two front pockets. It is semi-fitted at the bust and easy-fitting through the hip.
This is a
Threads Collection
pattern that has separate patterns for B,C, and D cups, which make fittings a lot simpler since no FBA was required. This dress is constructed with princess seams that I serged and pressed flat. The only thing unique about this construction (to me) was the pocket. The dress does have neck and armhole facings. To prevent rolling, I understitched them and handstitched them down to the shoulder seam allowances. I cut the pattern in a size 14, I did slightly nip in the waist to prevent the dress from being too "tent-like". At 1" below the waist, I gradually brought the skirt portion out to a size 16 for more of an a-line effect.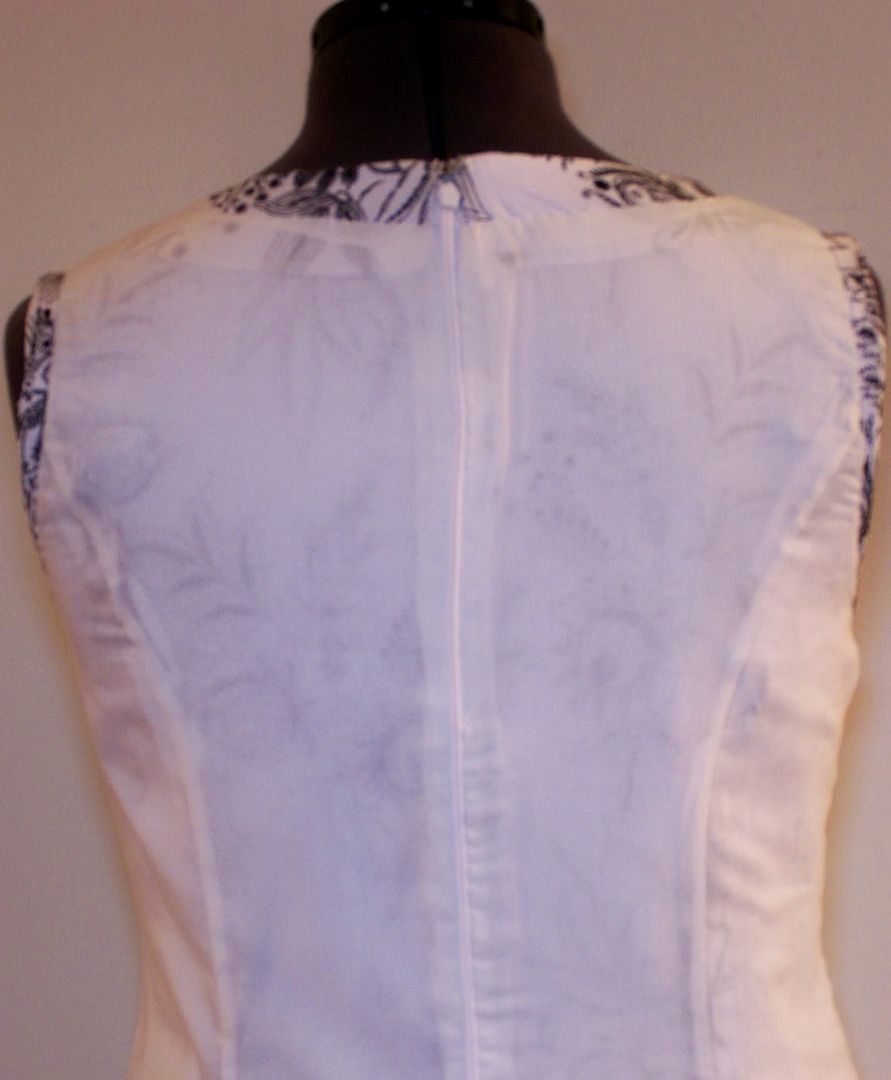 I added a lining to the dress because I would just feel naked without one. LOL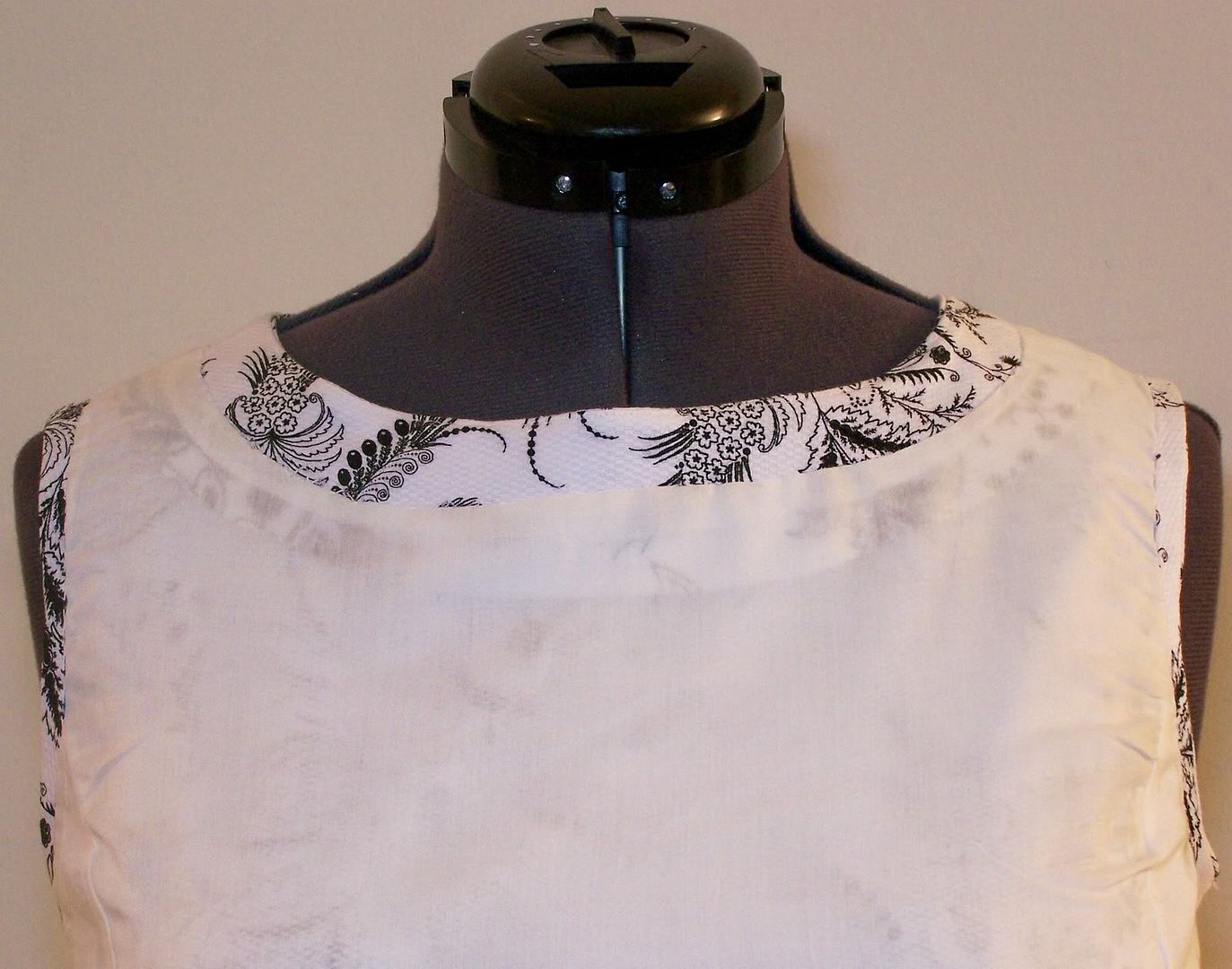 I handstitched the lining to the to the facings and the zipper tape.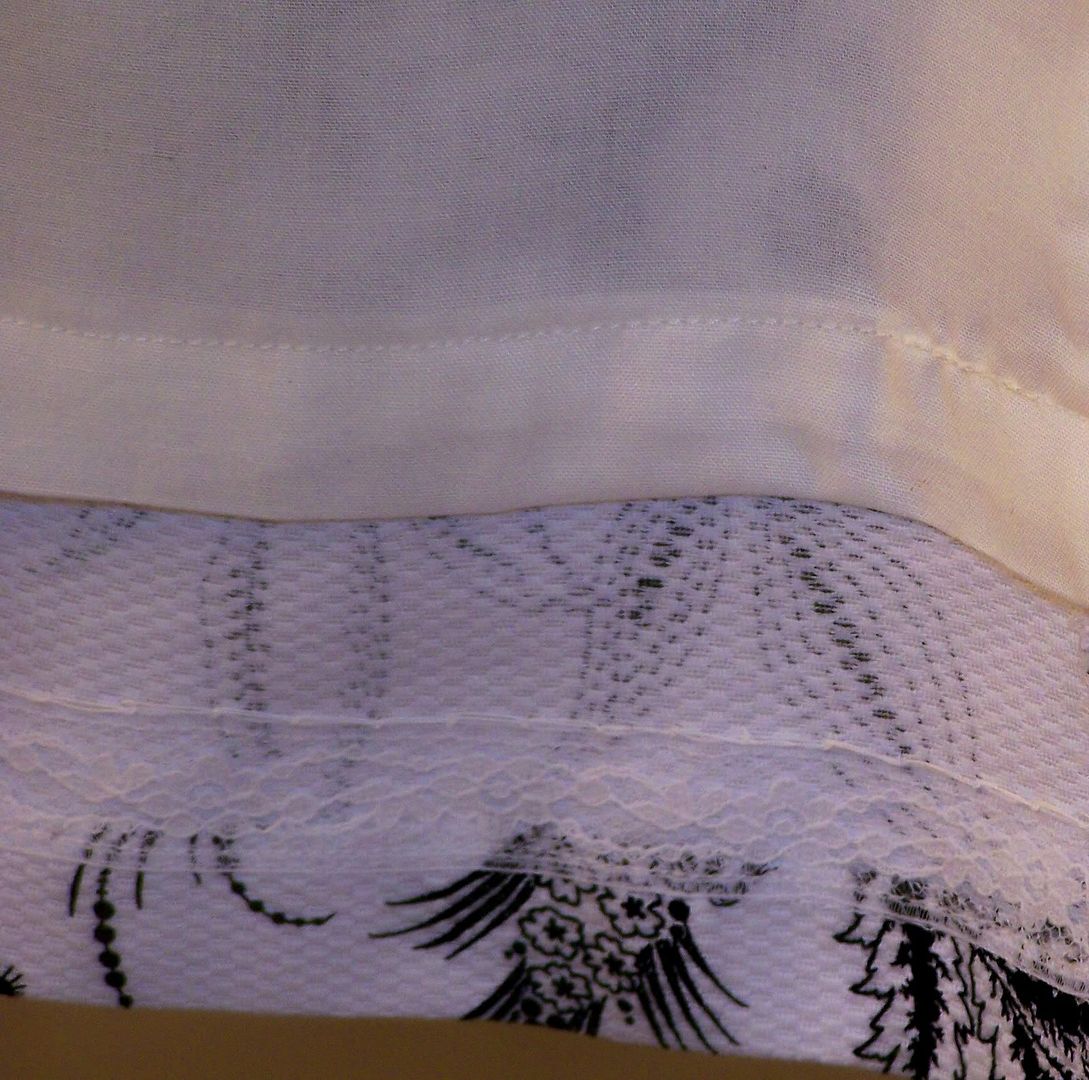 I serged and machine stitched the lace to the hem of the dress and handstitched the hem.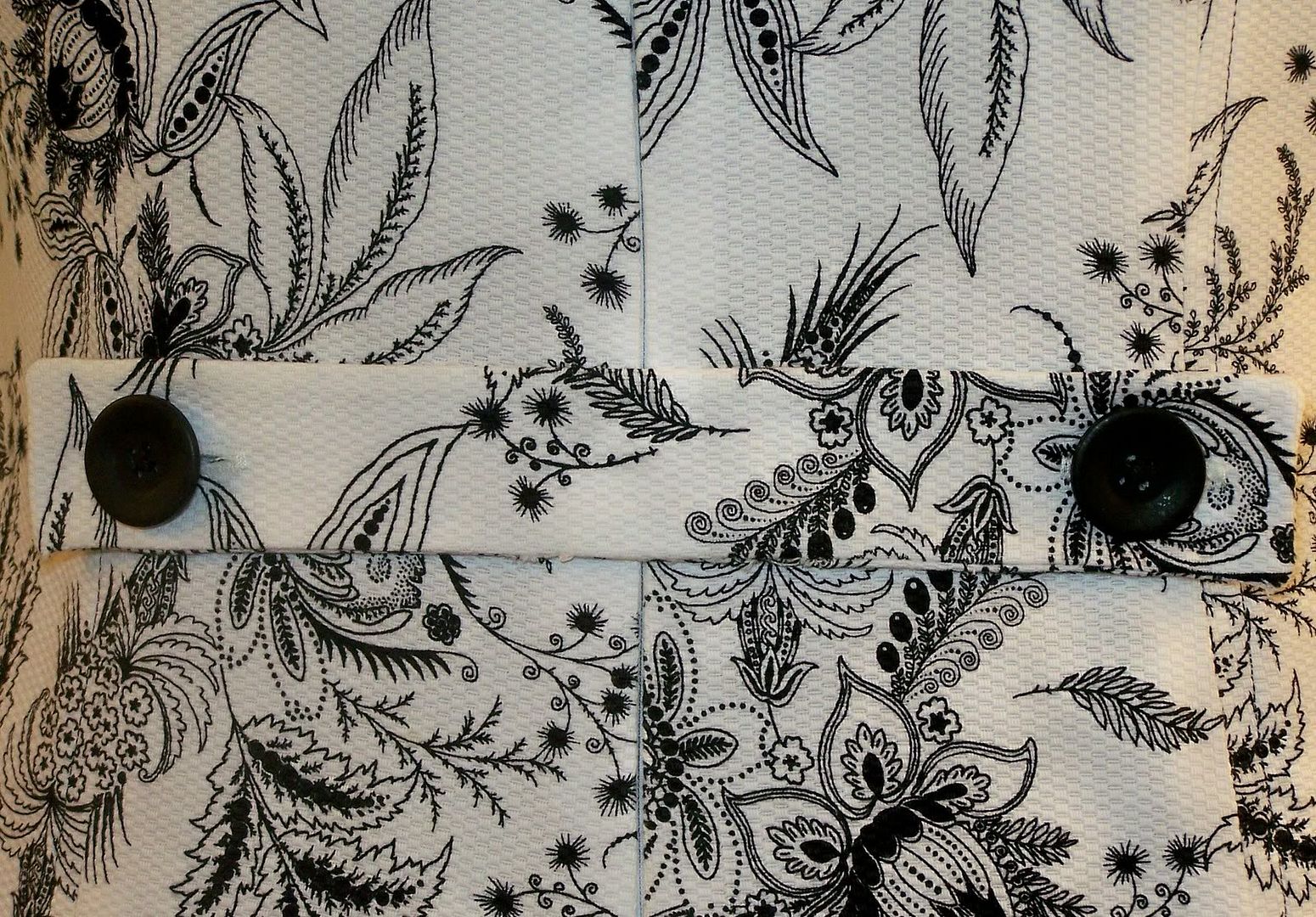 The back tab which was a great detail to this dress was applied by sewing the buttons to the dress and buttonholes on the tab and fastening it on. To pull the dress off and on, you just undo onside.
All in all, this was a very simple pattern. I just lengthen the process by doing extra things which were a personal preference.