The Secret World of Haute Couture
12:30 AM
If you haven't seen this BBC documentary, you should definitely watch it. The
Secret World of Haute Couture
is a film that takes a look inside the "fairytale world" of haute couture and its very exclusive club members... there are around 200 worldwide. BBC journalist, Margy Kinmonth gains an exclusive entrance into this secretive world and gives us a guided tour on how this very small segment shops.
The film highlighted designers such as Karl Lagerfeld for Chanel; John Galliano; Christian Lacroix; Valentino and Ralph Rucci -- one of the few foreigners allowed to show his haute couture in Paris.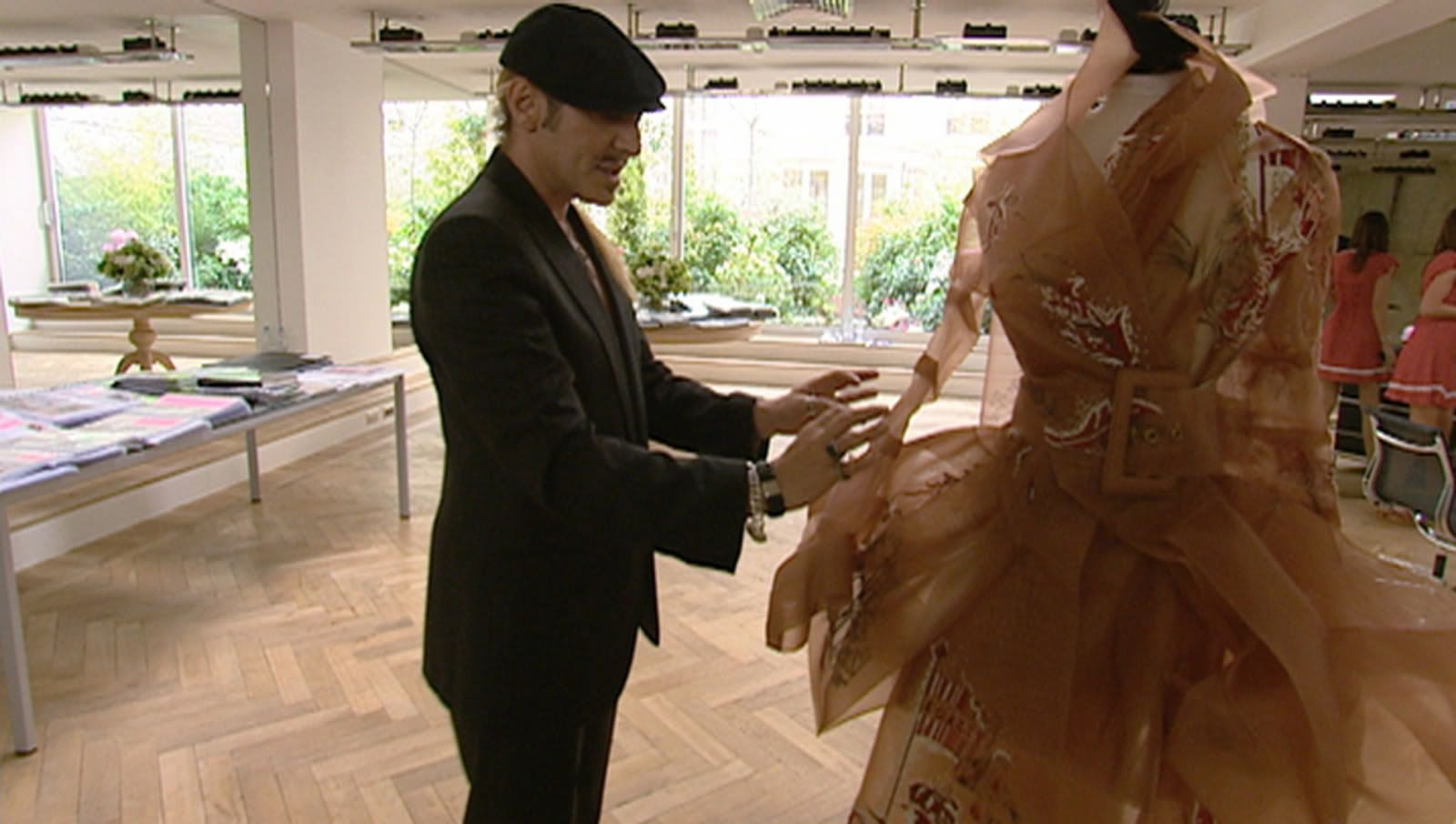 John Galliano
Haute couture is French for "high sewing" or "high dressmaking"; refers to the creation of exclusive custom-fitted fashions, made to order for a specific customer, and it is usually made from high-quality, expensive fabric and sewn with extreme attention to detail and finish, often using time-consuming, hand-executed techniques.



I've often wondered what was so "special" about a garment to set a price tag of up to $100,000. After seeing all of the hours upon hours of exhausting HAND work (these garments are primarily sewn by hand, not machine), I can definitely understand. Also, another thing that puzzled me is when these garments come down the catwalk, I've thought to myself, "Who would wear that"?! I saw these very elegant and sophisticated women sitting front row at John Galliano... If you have ever seen his very dramatic work, you would understand my perplexity. One of the club members was asked this very questions and stated that they take aspects from the garment and have it constructed and customized for them (i.e. a little less sleeve, lower the waist, drop the hemline, etc...).