It is truly the season of the dress...
11:00 AM
and if you are a fashionista that truly loves them, you'll love these sculptures. These are the creations of metal sculptress and jewelry artist
Julia S. Peerson
. These beautiful works will be on display at ArtWalk at the
Pepper Place Farmer's Market
THIS WEEKEND from 7 am until noon... hmmmm, may have to check this out!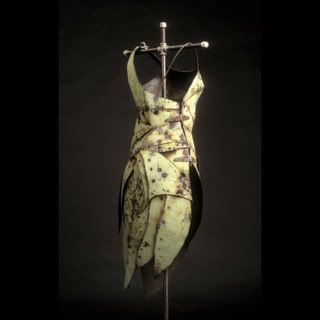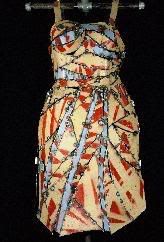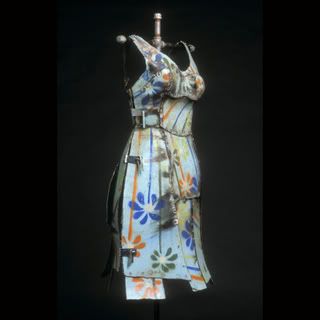 ABOUT JULIA S. PEERSON
Metalwear
is based on abstracted self-portraiture. All of the dresses were made on the same steel form to fit the artist's shape. Every cut, burn and hammer-blow is documented by charred edges, chipped paint, and dented surface texture. The physical struggle that took place in the making of each work is evident. These works grew out of the desire to explain the personal need for a balance between strength and elegance.
Julia had the idea to create jewelry from Metalwear because she could not bear to throw out any of her burned and beaten scraps. The steel is often painted in layers. When scratched or burned, surface color makes way for what exists beneath. Julia feels that every tiny piece of steel deserves scrutiny and that every tiny piece of scrutinized steel needs to be worn.