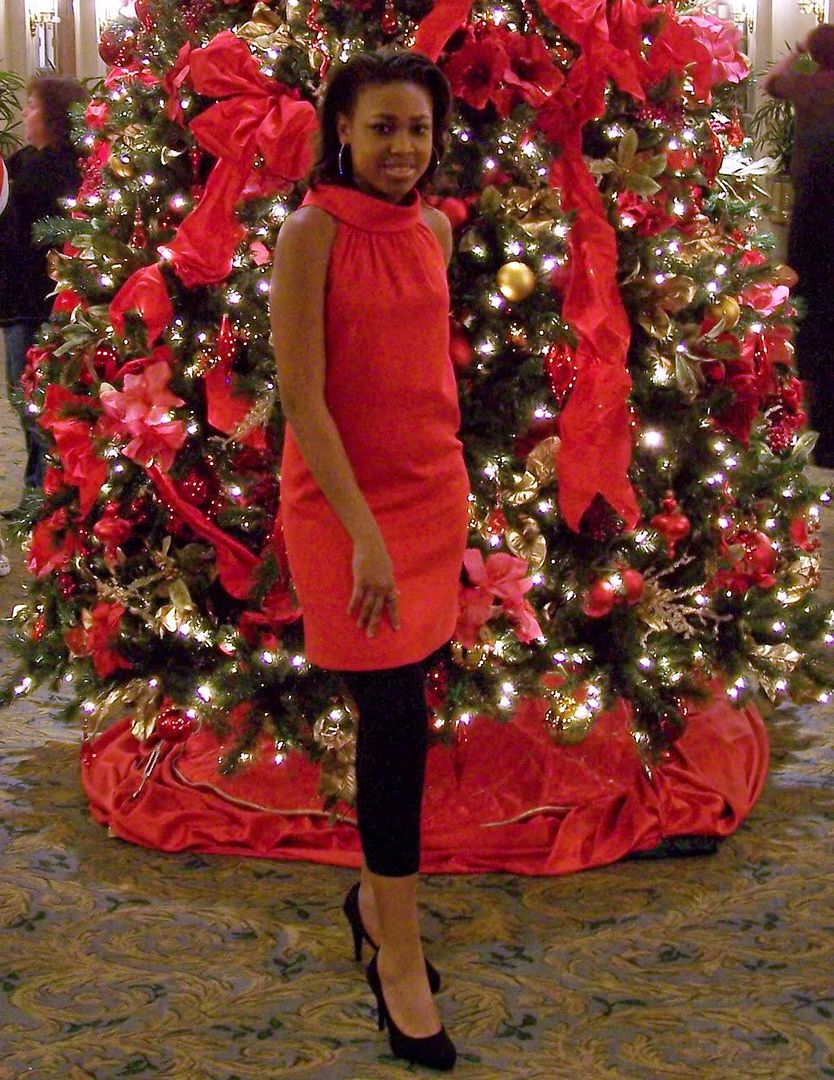 Photos taken at the beautiful Wynfrey Hotel
Project Details
Pattern:
McCall's 5512, view A
Fabric:
Shell: 100% Wool Crepe
Lining: China Silk (100% polyester)
Notions:
Two 5/8" buttons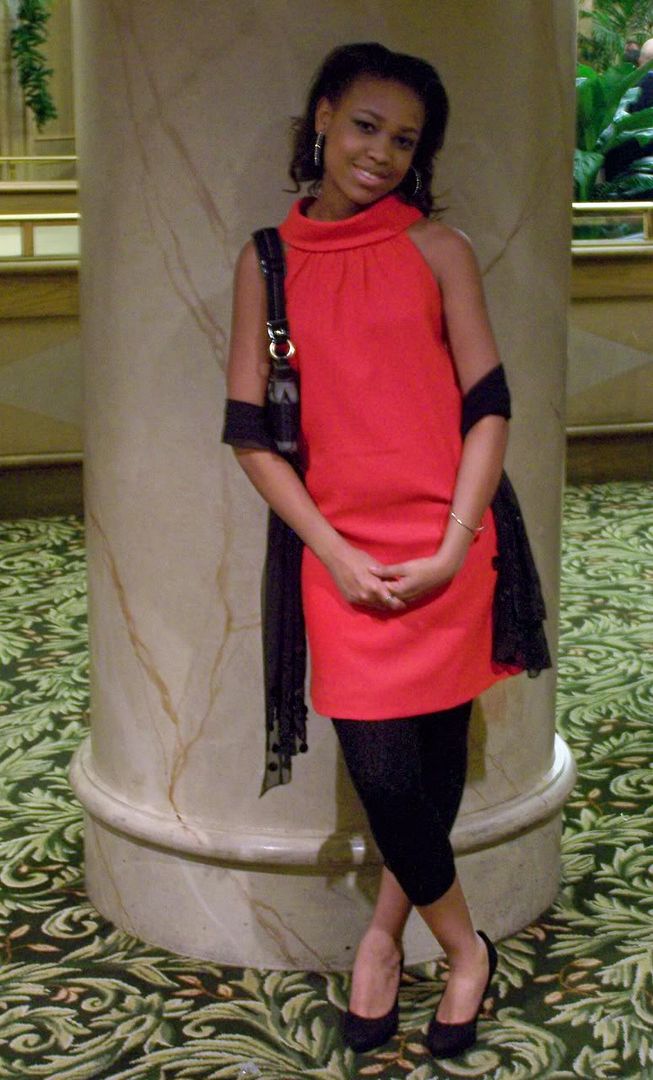 Description:
Lined, loose fitting, A-line dress, with cut-in shoulders, 5" above mid-knee, has gathered neckline, back opening and bias turned down collar with button and fabric loops.
This dress was very easy... it only took a few hours in an afternoon to complete it. This dress only had 6 fabric pieces (front, back, under and upper collar and the front and back lining pieces). I cut a size 4 above waist and blended to a size 6 from the waist to the hem.
The instructions didn't recommend interfacing for the collar, but I did it anyway. Since the collar was cut on the bias, I felt the the interfacing should be cut the same way. The fusible that I had was only 22" wide. Not wide enough to lay it on the bias. I use cotton muslin as sew-in interfacing and it was the perfect weight for the collar.
What really made this dress easy was the fact that it had no zipper. Only 2 buttons and the fabric loops at the collar. Notice that the
top button
is sewn on top of the collar. I used hem tape for both the
shell and the lining
.
I had planned on making the leggings also, but I couldn't find the type of knit I wanted. The only thing I could find locally were the shiny power knits. I didn't care for those. They scream -- on my way to dance class. I decided to just purchase a pair that looked almost like a sweater knit. We decided to accessorize with black suede platform pumps and a silk wrap since it was a rather warm night.