Project: Homecoming - Update #1
2:35 PM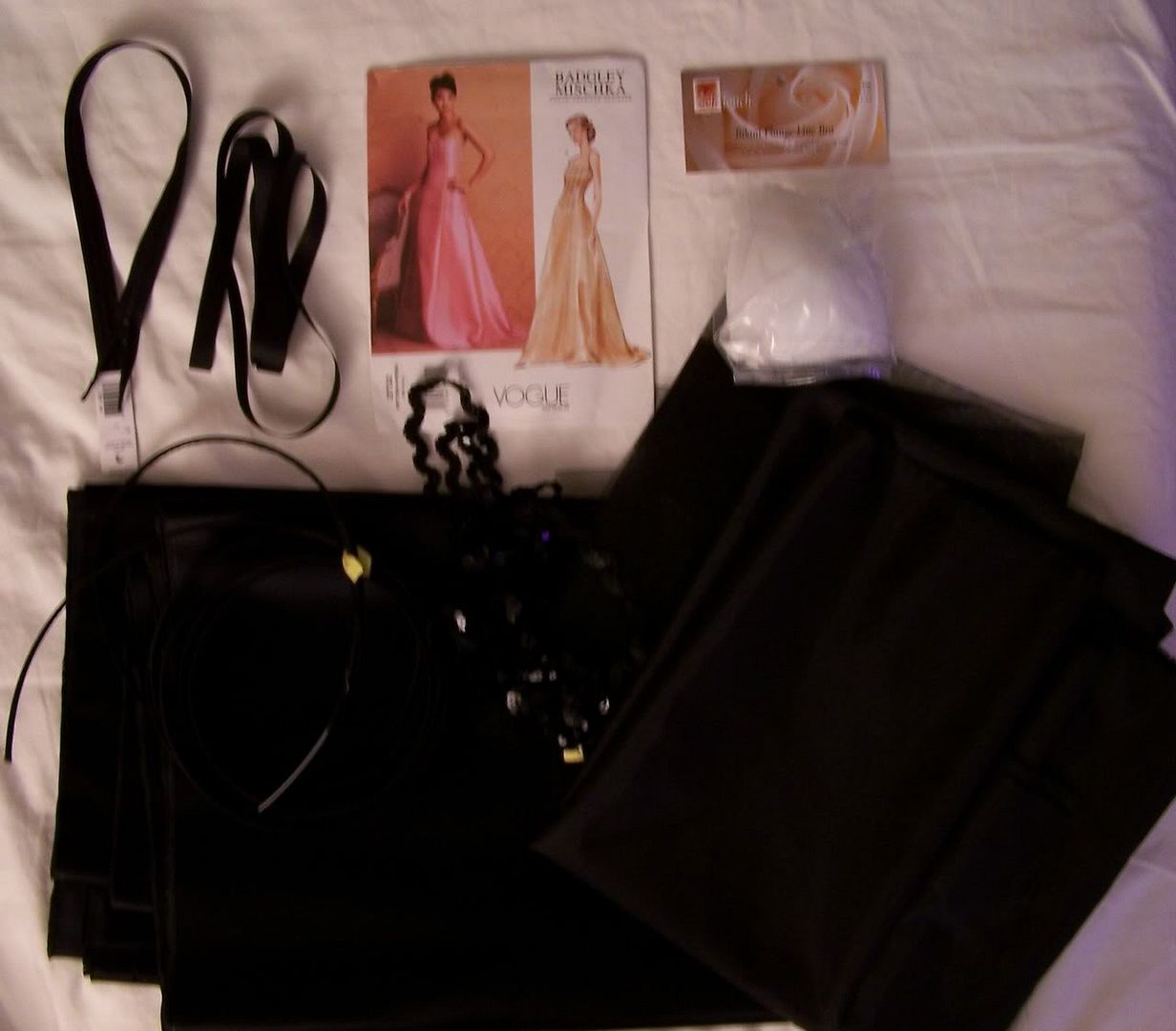 So far, I've been working on the corseted bodice.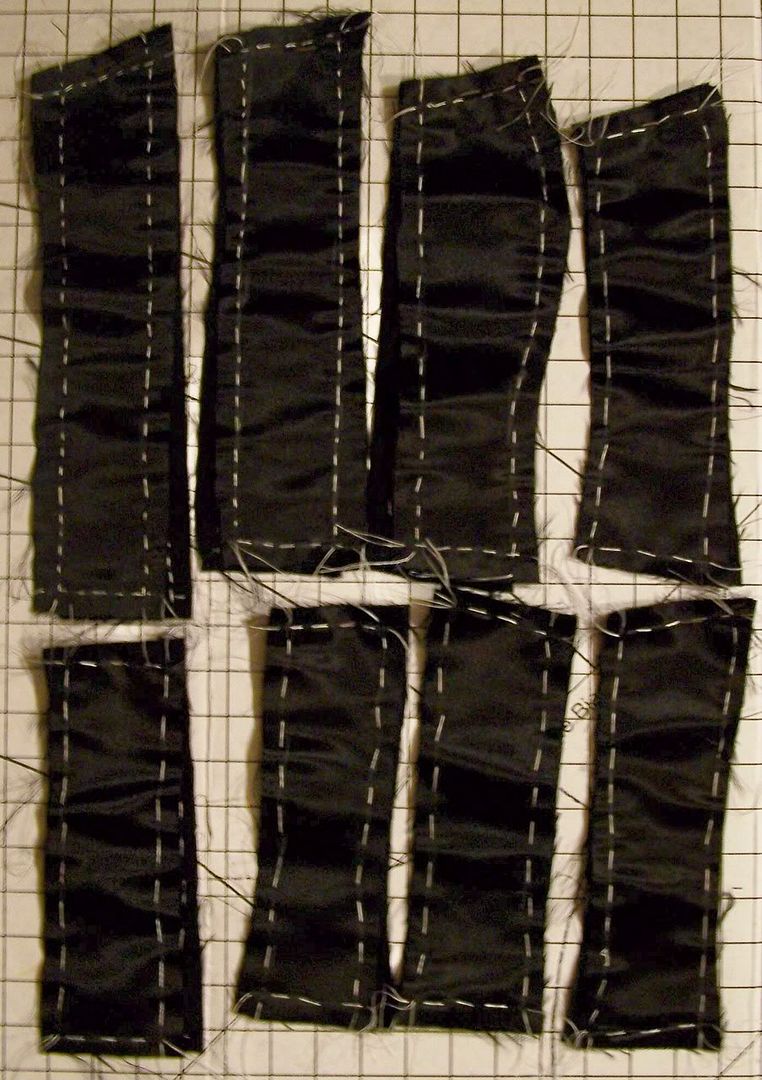 These are all of the bodice pieces after the were cut out and underlined with the netting. As you see, I hand basted them with white thread so I would be able to see it. These are the white threads that you will see in the next photos.
Right here, I have sewn together all of the bodice panels, added the boning and handstitched the sequin trim.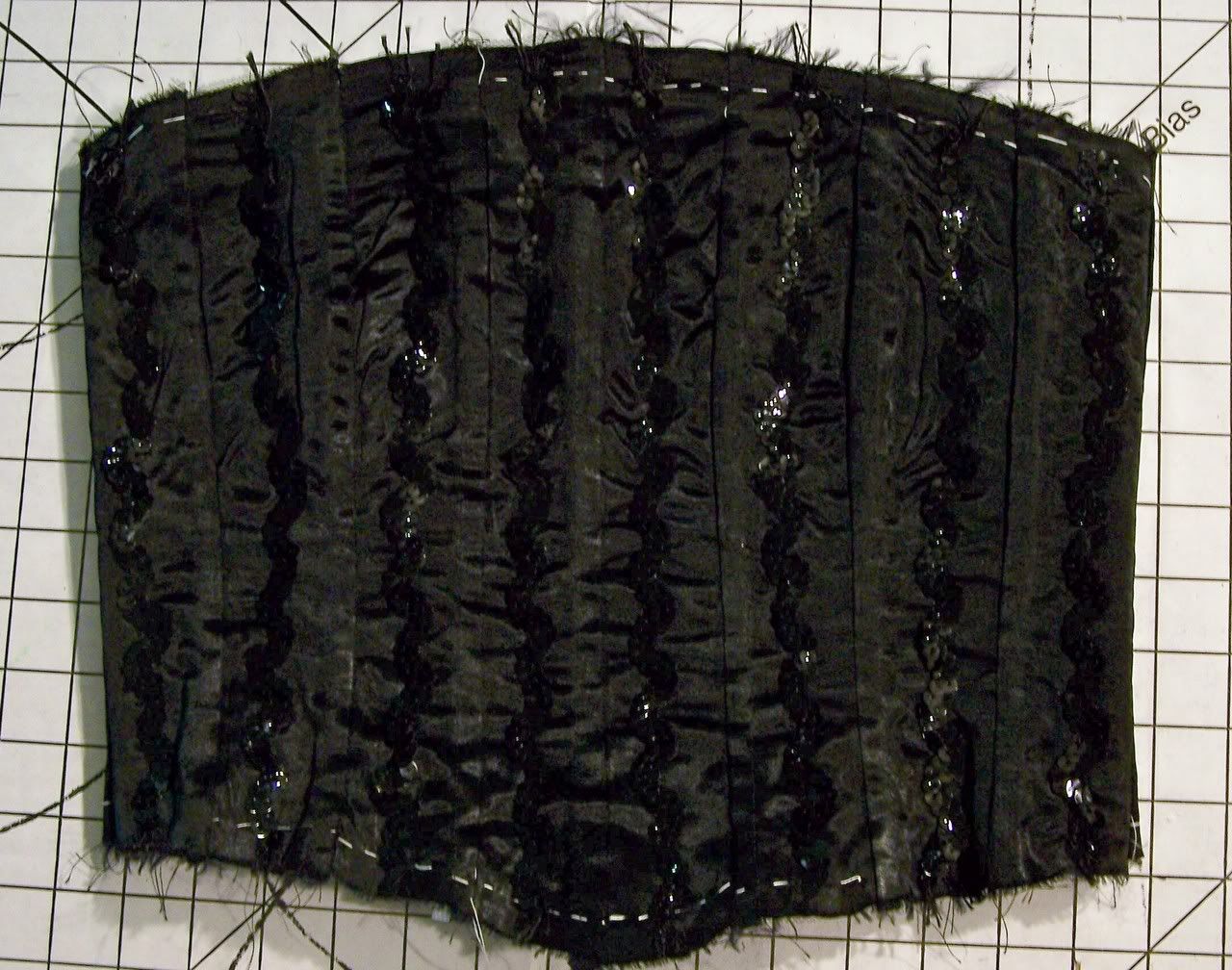 Here is the front of the bodice after I added the trim. As you see the seams have been toptstitched 3/8" from the seamline. I used black embroidery thread for this. Black is terribly difficult to photograph indoors without too much flash so I hope you can see the details. If not, I guarantee there will be plenty more photos to come.
ETA: I got a better detailed shot: