McCall's 5471 - The Classic White Shirt with a Twist!
12:00 AM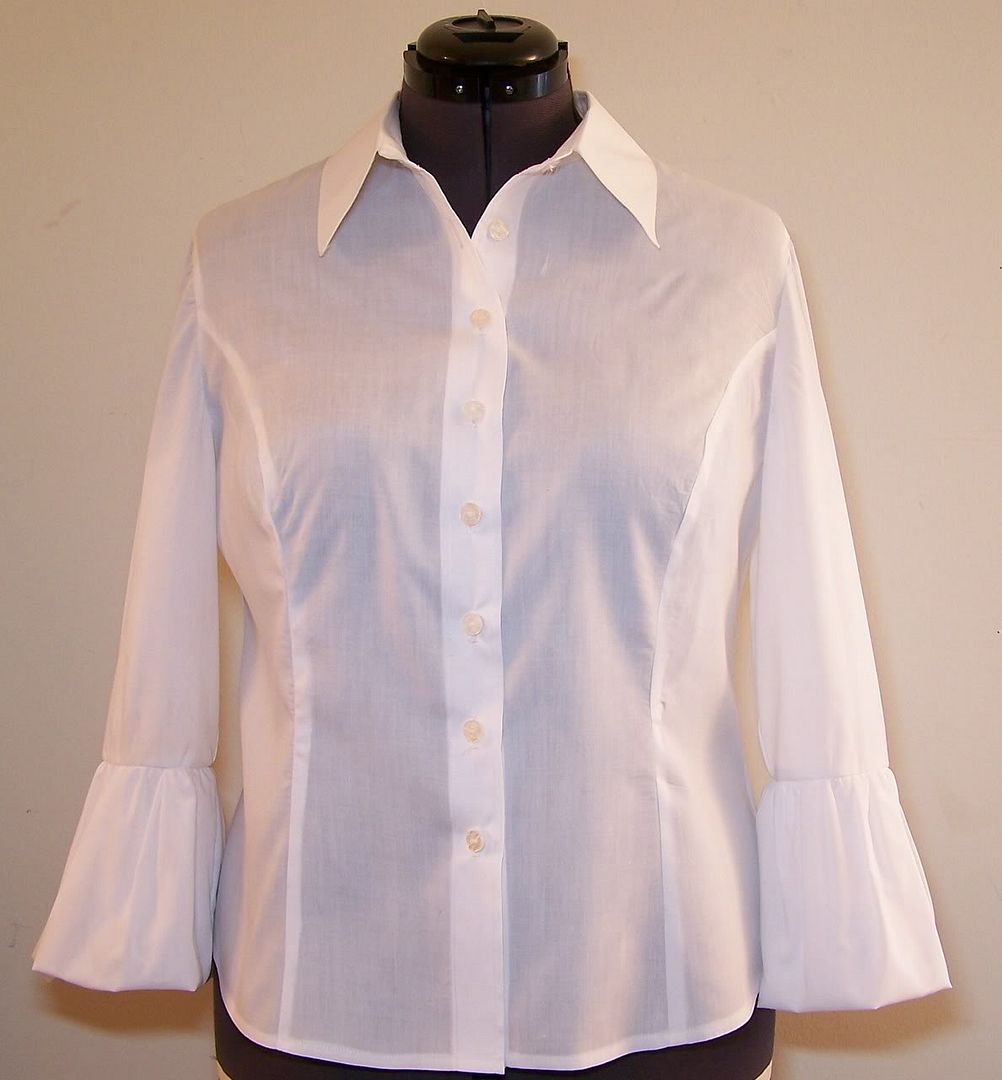 Project Details

Pattern: McCall's 5471, View B
Fabric: 100% Cotton
Notions: eight 1/2" buttons


Description:
Semi-fitted shirt has princess seams, mock front band, collar, collar band, shaped hem and 3/4 length "bubble" sleeve ruffle with stay.
I love this shirt. Here's all of the reason's why: First of all, just like Simplicity, McCall's now have patterns based on cup sizes (Made-For-You). You know what this means don't you? NO FBAs NEEDED! It doesn't get any better than that. This pattern came right out of the envelope ready to be cut and sewn and the fit is pretty dang good! I cut the size 16, according to my high bust measurement for the D cup (based on my full bust size) and brought it out to a size 18 at the waistline to the hem. I didn't have to lengthen... when I did my flat pattern measurement, I was comfortable with the length.
I love princess seams. I know a lot of sewers find them to be difficult to sew and fit, but this is a great pattern. It is very well drafted and all of the pieces lined up perfectly. To ensure that my front seamlines were perfectly smooth, I staystitched, clipped the curves and pressed as I sewed.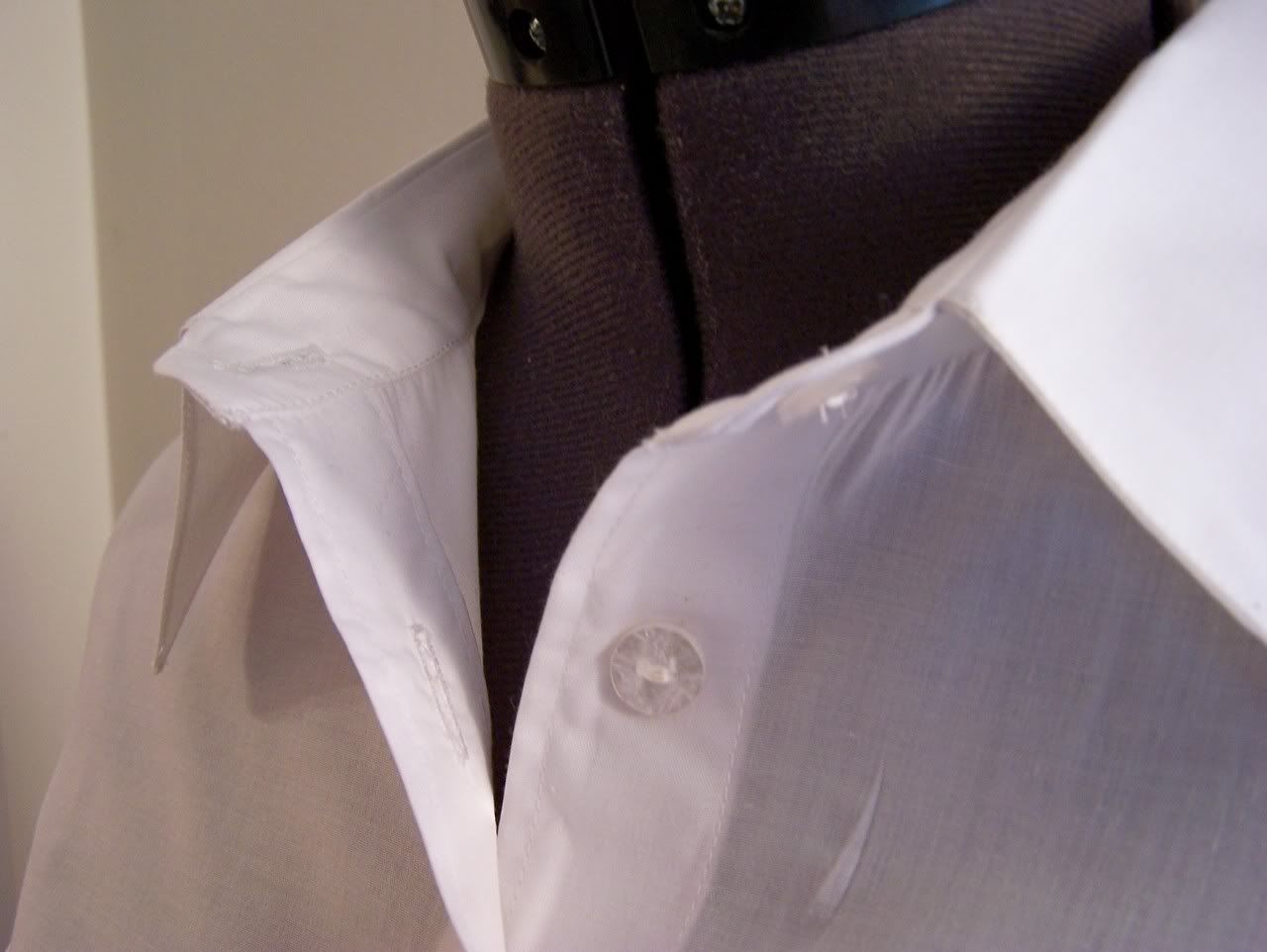 Another aspect of this shirt I love is the collar band construction. Those pieces went together quite smoothly with RTW styled results.
And the part that really sets this shirt apart from being a plain white shirt are the cuffs. Bubble, cocoon, lantern, tulip or whatever you want to call this sleeve, but I'm calling it
HOT
because this is what you will be seeing EVERYWHERE this Fall... so get use to it! LOL
I foresee this pattern becoming my "TNT" shirt pattern. I plan to combine this with
McCall's 4922
for the different sleeve/cuff variations. I had done a muslin on M4922 along with my required FBA and I think I'll be using this one instead... why go through all of the necessary work. I highly recommend this pattern... I can't say too many times that it's very well drafted and how all of the pieces went together perfectly. Also, if you have never tackled a stand collar, this is a good one start with (also M4922). All of the instructions are clear and concise.