Simplicity 3686 - Wide Leg Trousers
7:45 PM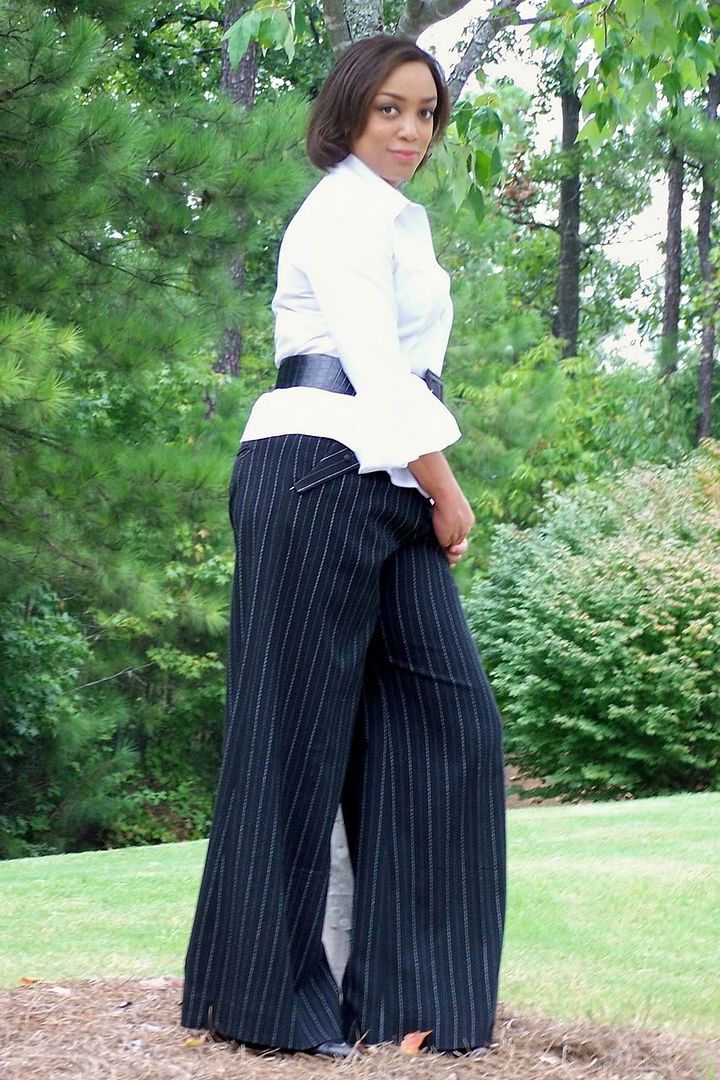 As you may have noticed, I working my way through the my 10 trends for Fall.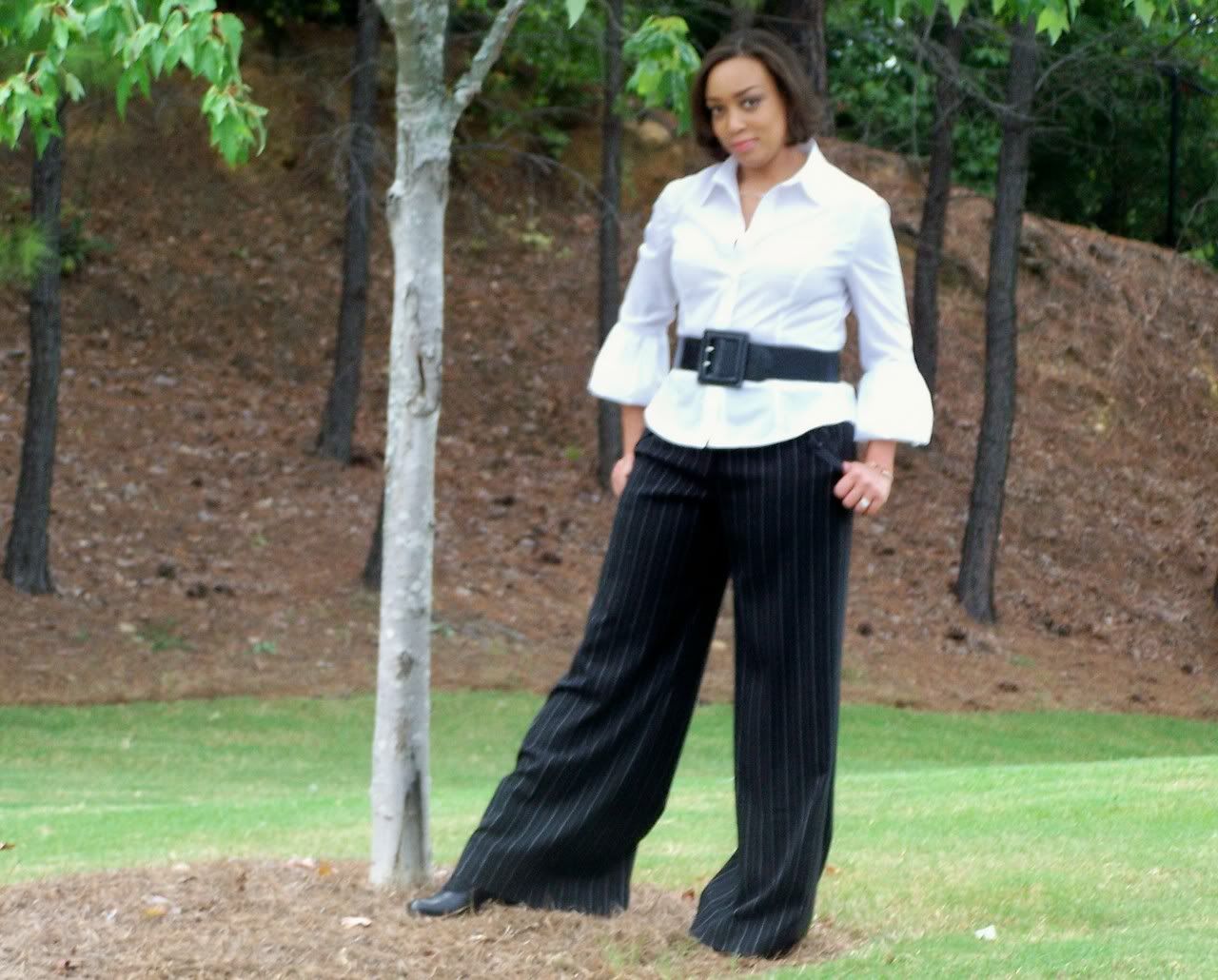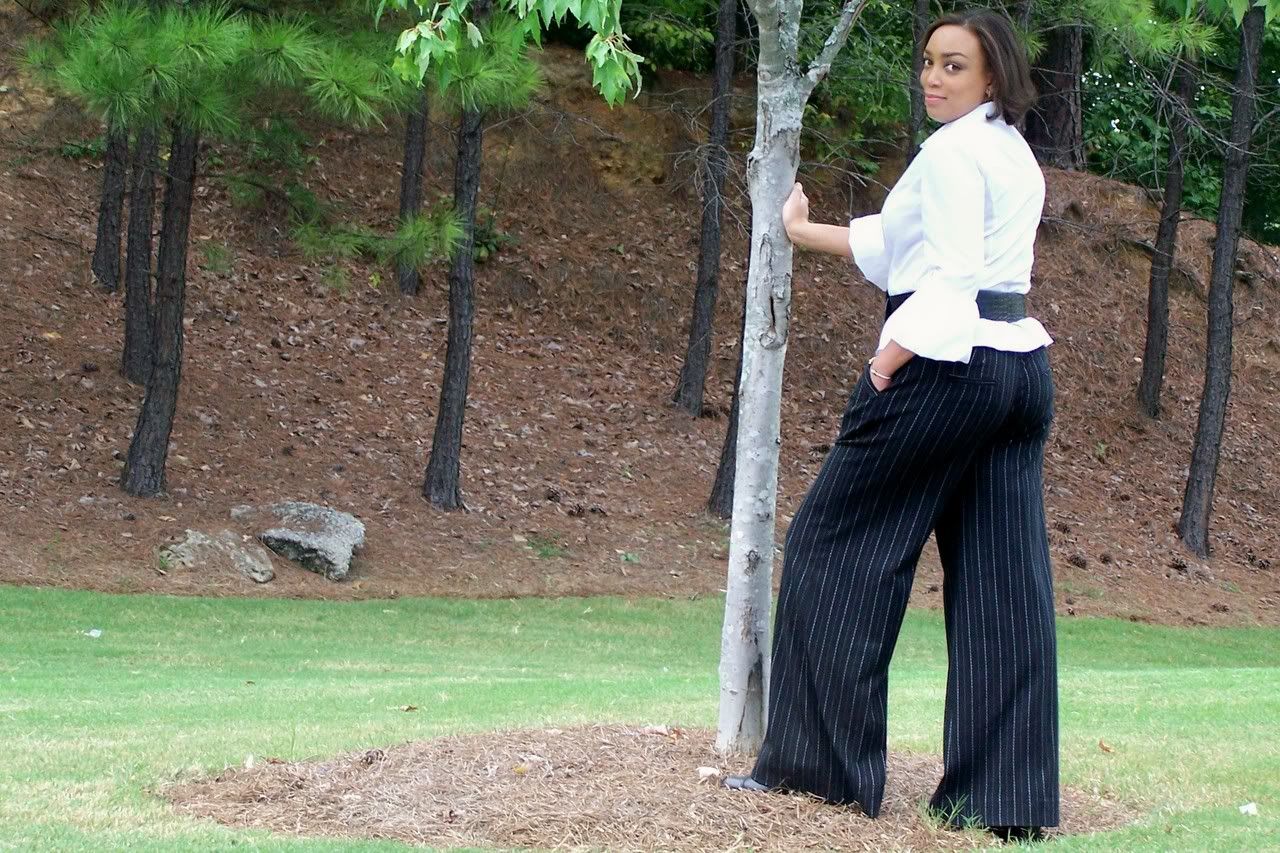 Project Details

Pattern: Simplicity 3686, View A & B
Fabric: Wool blend suiting
Lining: 100% Polyester
Notions: 7" zipper; one 3/8" button; four 5/8 buttons; 1/4" wide bias tape; hem tape


Description:
Unlined wide leg trousers with wide contured waistband and button flap pockets. (cuffed hem optional)
I really like this style of pants and to me it's one of the easiest trends of this season. In my opinion, this style looks best when paired with a fitted top. I decided to wear this tailored shirt with them and the cuffs really balance out the legs.
These pants are constructed very basically with a fly front... if you've made pants before, these will not be a problem. I added in 3 1/2" of ease because I wanted a bit of a loose, slouchy look and they are very comfortable. These pants have a great rise which is right below the waist. I love the curved waistband. There was not any gaping and I didn't have to make an alteration to it. Instead of using the fashion fabric on the waistband facing, I used the lining fabric because I didn't want to take a chance that the wool would be itchy. I finished off the facings with the 1/4" wide bias tape, just like on a lot of RTW trousers.
I didn't like the faux flap back pocket option so I created double welt back pockets and included the pocket bags and all. I used Claire Shaeffer's method from
"High-Fashion Sewing Secrets From the World's Best Designers"
. The front pockets are triangular shaped, button flaps. I love the front pockets. They are the type that extend to the CF which eliminates gaping. Since view A was the cuffed variation, I opted to use this one so I wouldn't have to alter for additional length as I would normally have to do. I added hem tape to my 1 1/2" hem and left them extra long to be worn with heels.
I decided to accessorize with a black wide croc-embossed leather belt and a pair of lace up cap toe boots.