Project: Homecoming - Update #2
10:50 AM
Underpinnings are extremely important, especially in evening and formalwear. Creating a solid foundation in a bodice is very important in offering great support. In addition to the boning I added, I also added bra cups.
The bodice lining was sewn by placing the lining's wrong side to the bodice's wrong side and basting together. Then I added 5/8" grosgrain ribbon to the basted seamline and stitched it using a zipper foot to maneuver over all of the thickness. I trimmed the SA down to 1/4", turned the ribbon to the inside and stitched to the lining (while keeping the bodice free).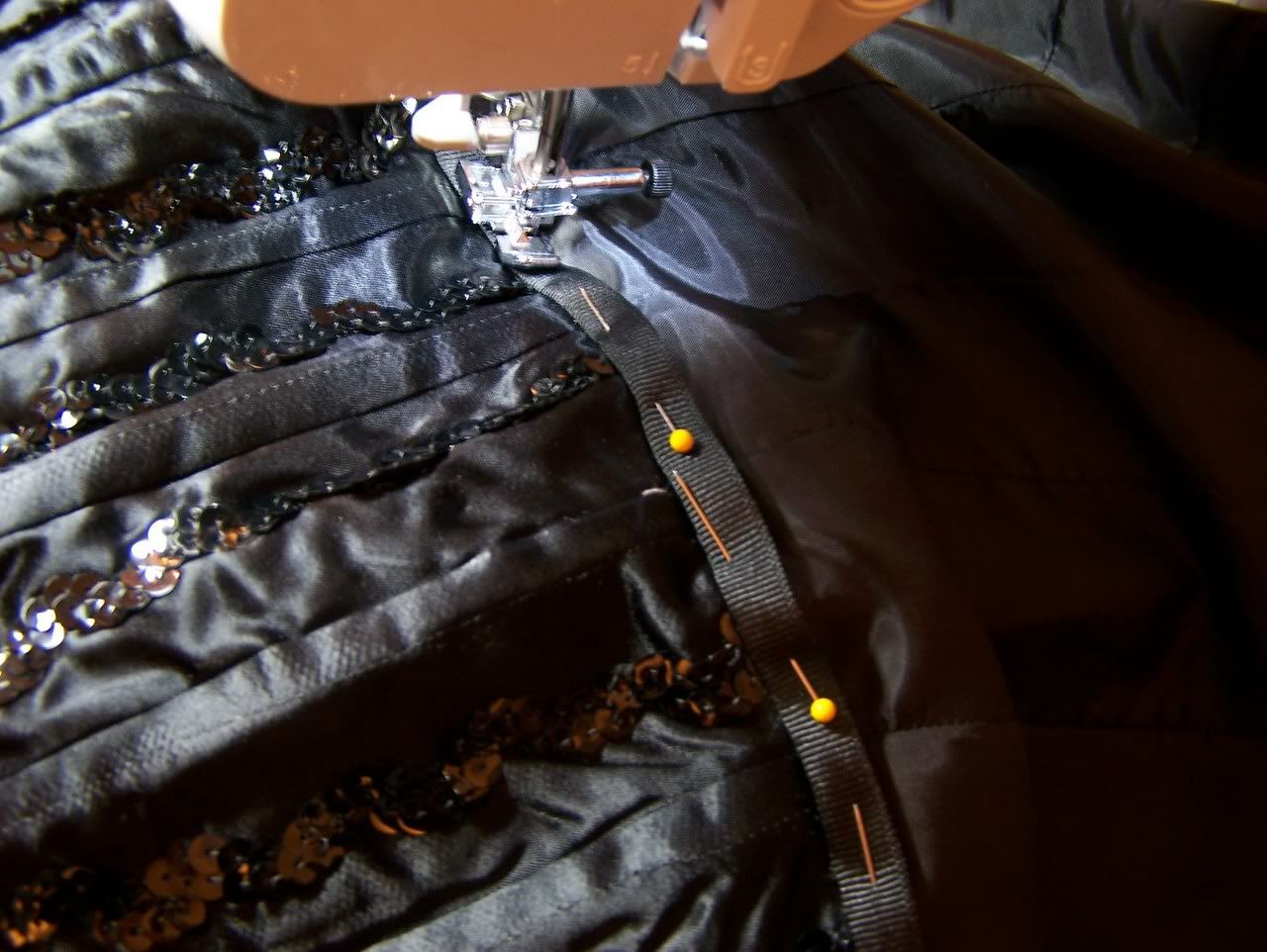 Here is the inside of the dress. The neck strap was done the same way of making a spaghetti strap. I added dress hangers by using 1/4" twill tape. I inserted a handstitched invisible zipper using tiny backstitches, a hook and eye. I handstitched the lining down by slipstitching to the zipper tape and also slipstitch the bodice lining to the skirt lining. BTW, all of the seams in the skirt and skirt lining are french seams.
And for a special detail, I created a waist stay with grosgrain ribbon. A waist stay provides support and holds the dress in place. I did this by cutting the ribbon, 7" longer than the waist of the dress (3 1/2" on each side). I folded back the ends a little over an inch, stitched it down and added a hook and eye. I sewed the waist stay inside the dress at the waistline seam. You just fasten the stay right before zipping the dress.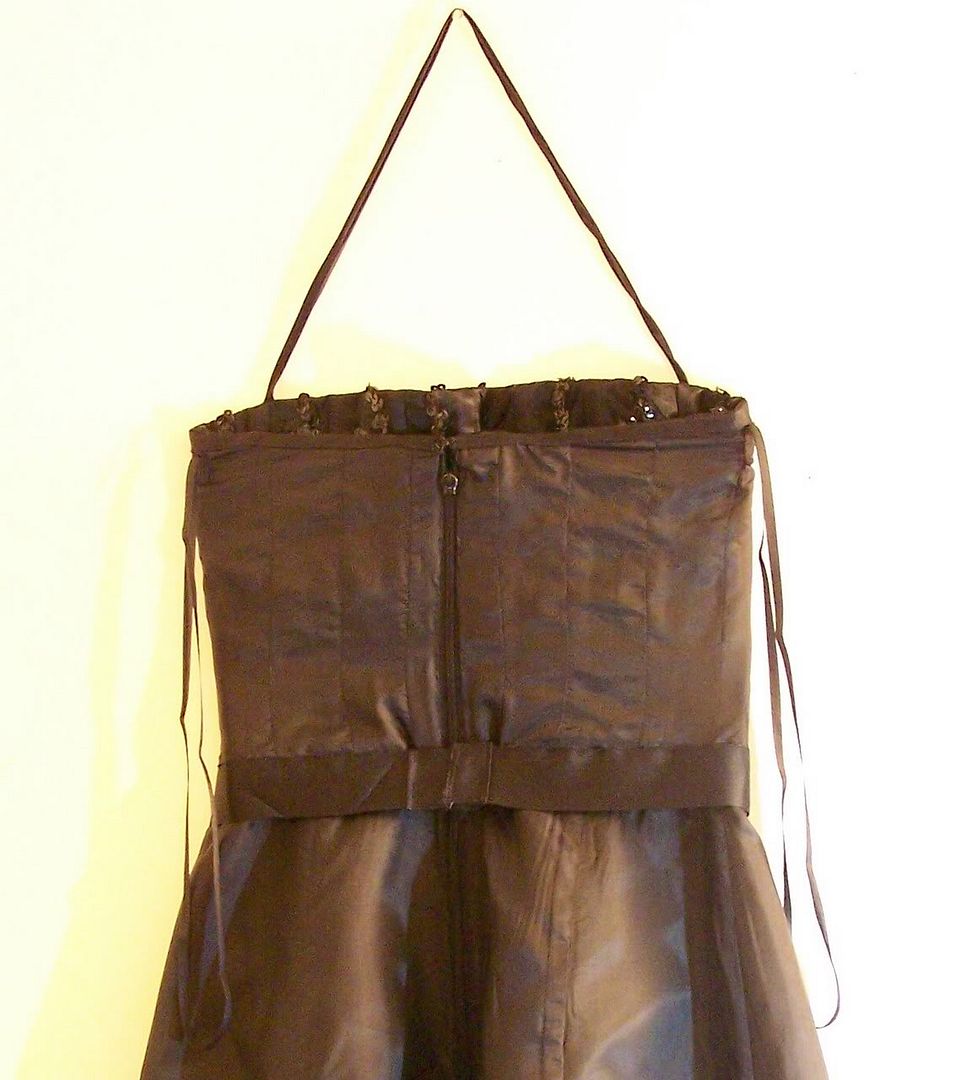 I let the dress hang for 24 hours, allowing the bias in the skirt to set. I made the hem of the lining by turning the lower edge 1/2" and stitching... turning again and stitching.
For the dress, I turned the lower edge 1/2" and stitched once. I sewed hem tape to the edge and handstitched the hem in place by using tiny prickstitches so that it would be virtually invisible.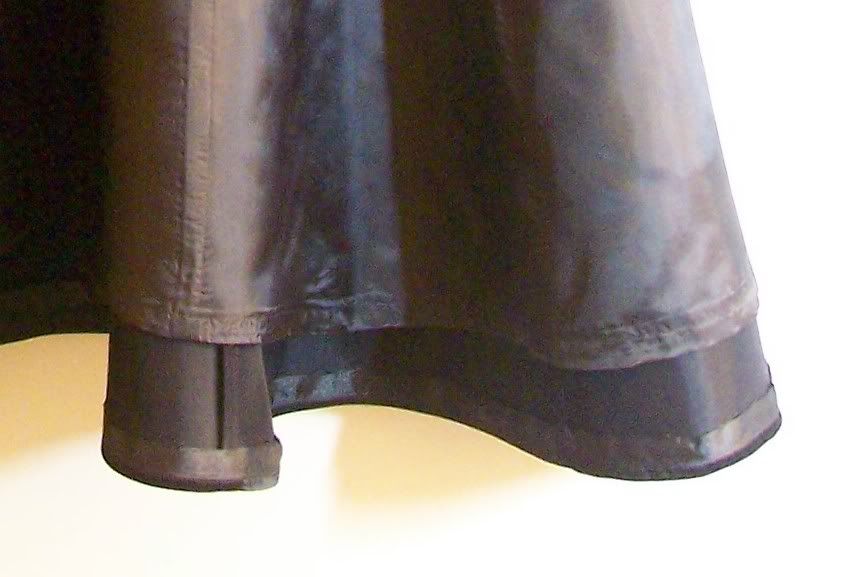 This was my first attempt at anything remotely couture and I'll let you guys be the judge of whether or not my attempt was successful when I post my final review on tomorrow.