Let's play some football!
12:00 AM
This is Southeastern Conference (SEC) football at its best!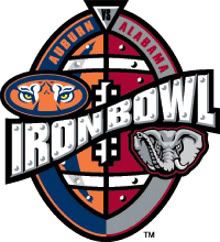 The rivalry between the Alabama Crimson Tide and the Auburn Tigers runs deep and thick as sludge, cutting an indelible line across the State of Alabama. In this state, you are either a fanatical fan of Alabama or Auburn. You have to pick sides. Neutrality in such a *serious* matter is not an option!