Chanel Jacket: Update #1
1:30 AM
Note: I am much further along than this, but I thought I should break the posts up



FBA on shoulder princess seams


I decided to post how I did this because most of the online tutorials focus on armhole princess seams.
When I tissue fitted the pattern on my dressform (which is padded to my exact measurements), the pattern's center front did not meet the center front of the dressform.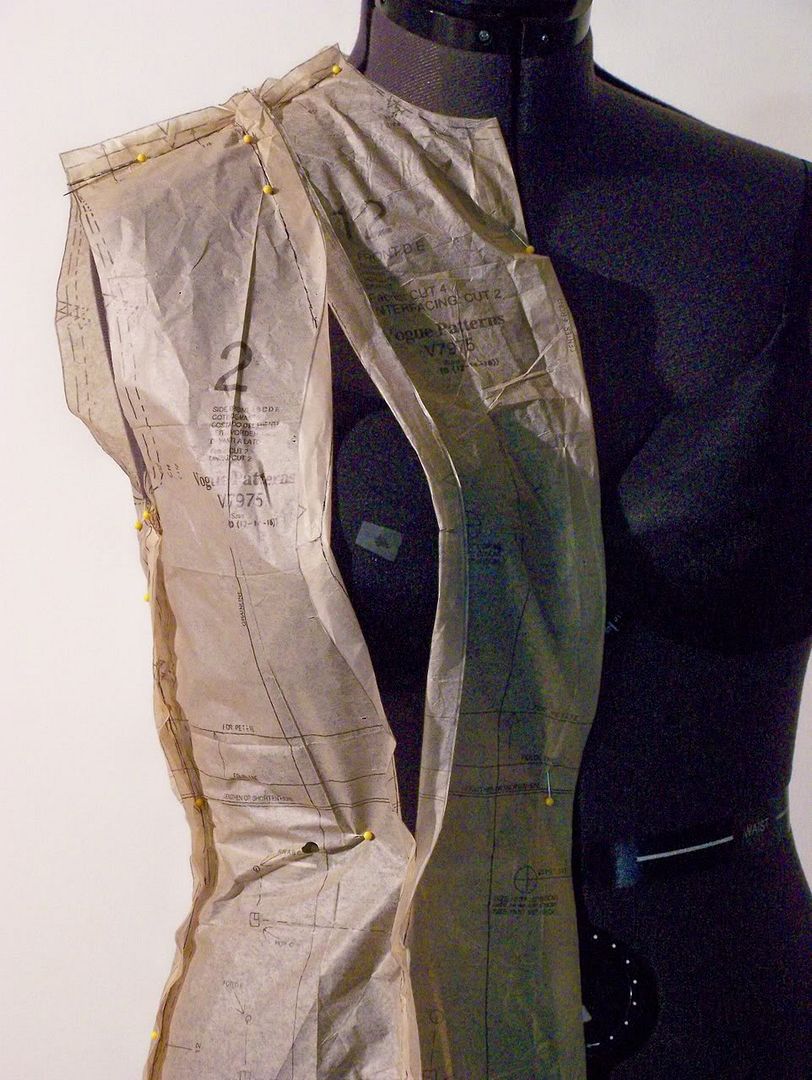 I unpinned the seamline in the bust area and pulled it over to line it up correctly. I determined that I would need to add 2" to the width.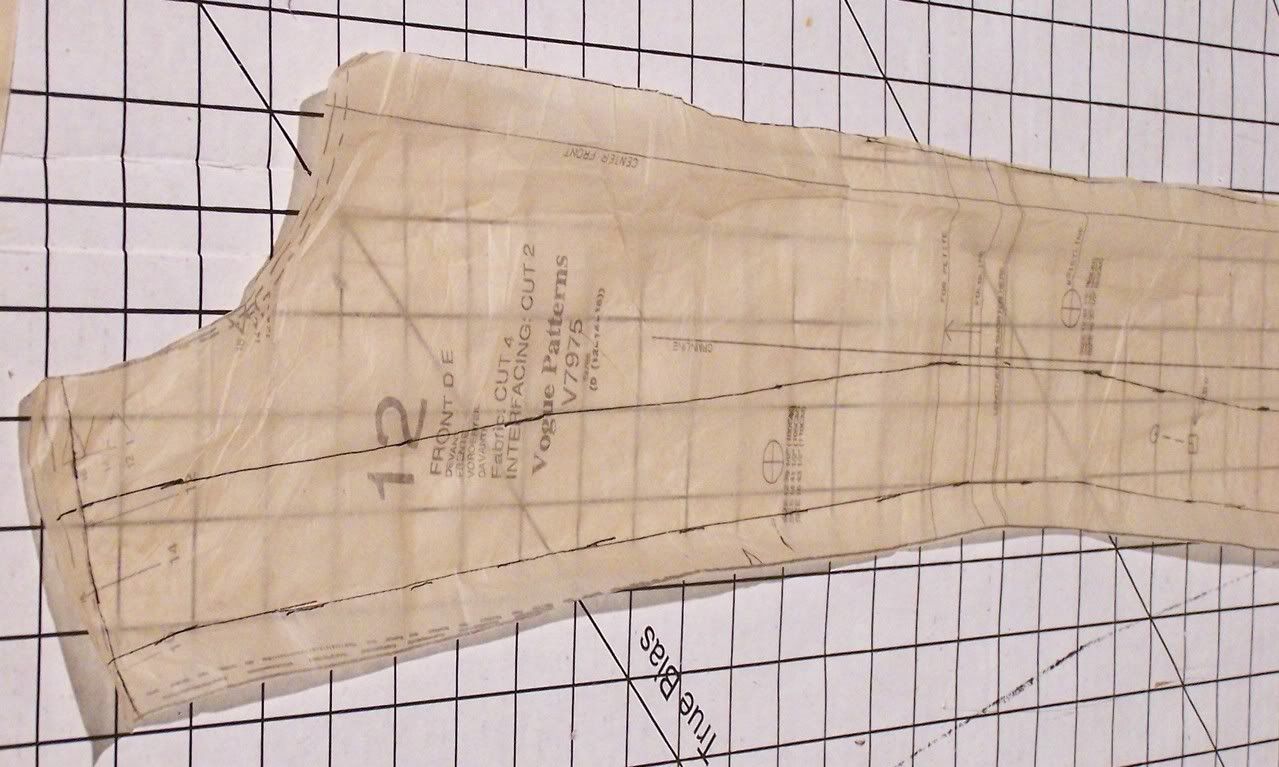 I unpinned the pieces and pressed it flat.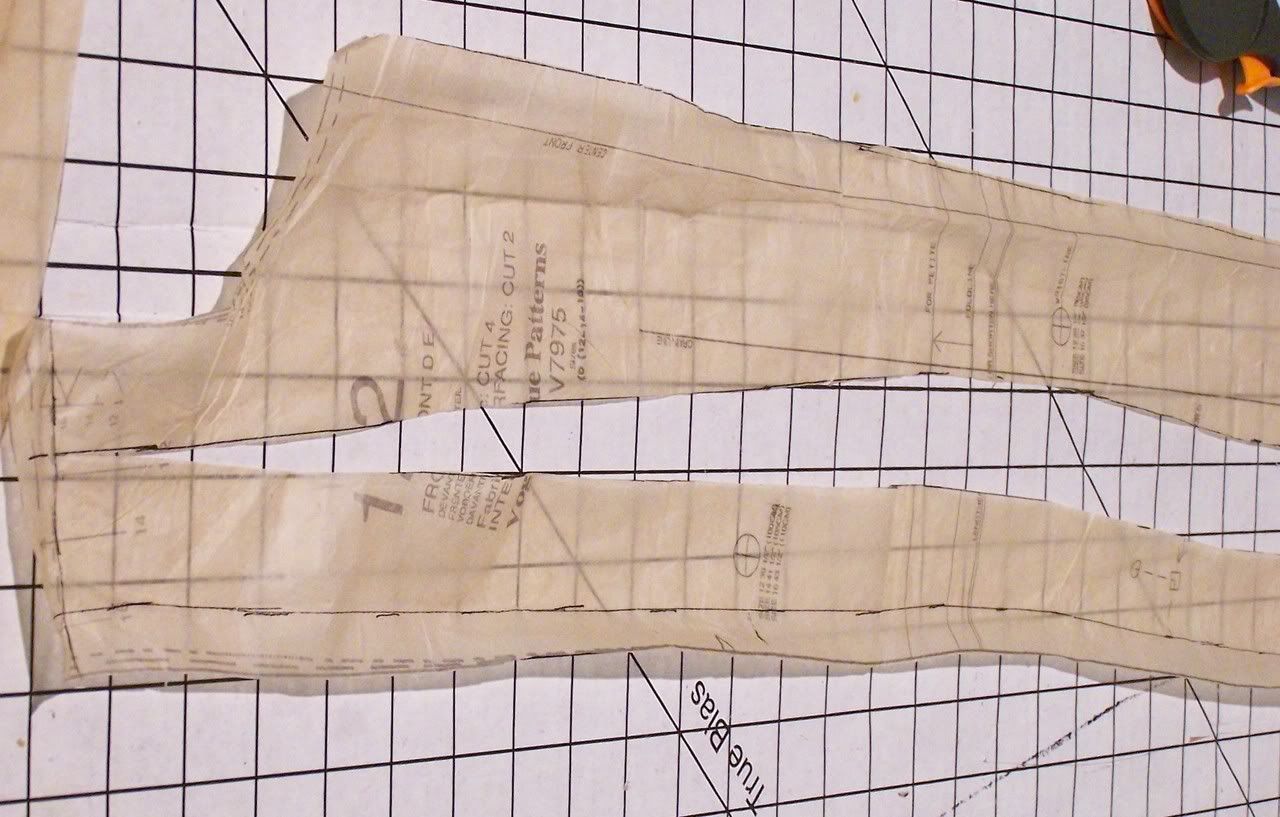 In order to move the seam over to the correct position, I cut pattern from the bottom up, 1 1/2" from the left edge, stopping 5/8" from the top at the shoulder seam. This creates a hinge.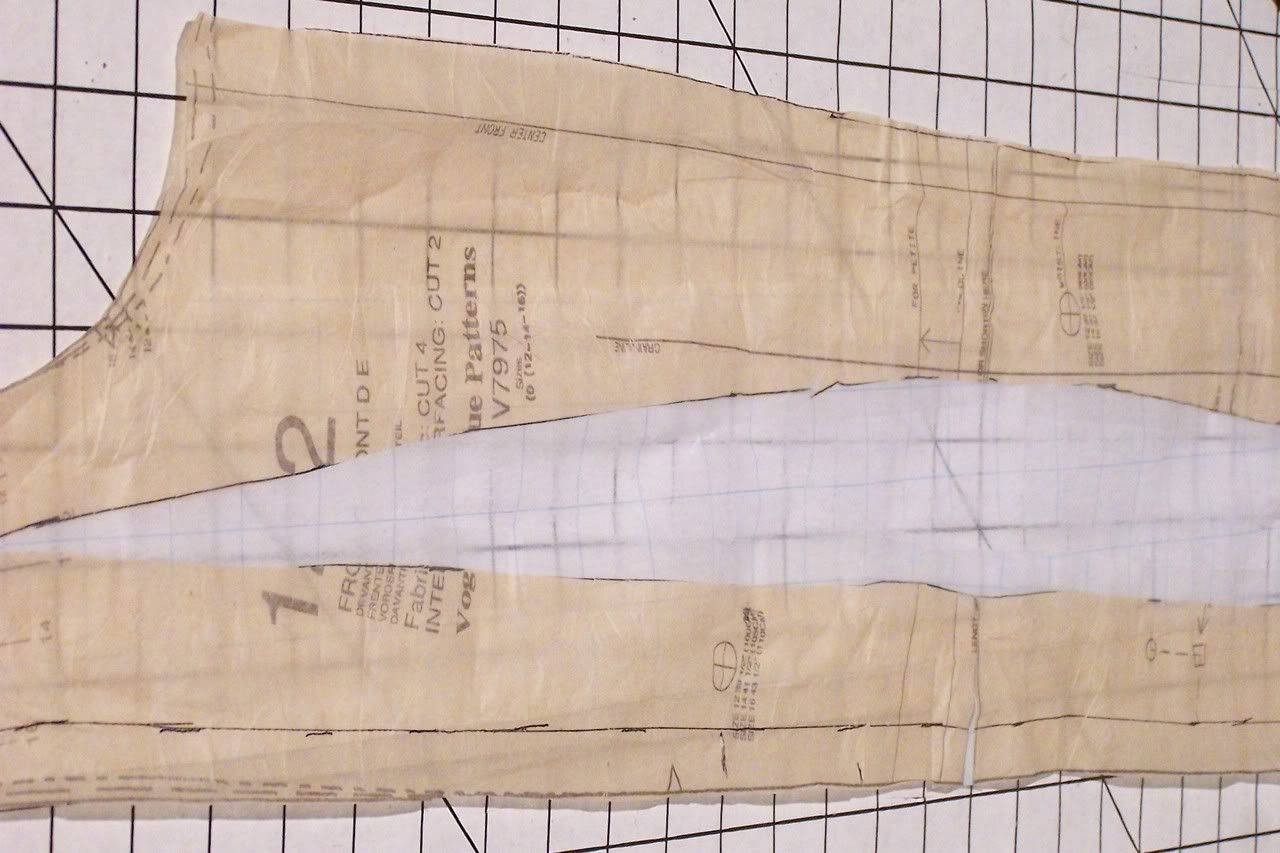 Half-way between the bust notches, cut horizontally up to, but not through the vertical cut edge. This spread will be minor. I then spread the pattern pieces 2"** and filled in with tracing paper.
**Cup size is determined by the difference between the high bust and the full bust:
1" = A
2" = B
3" = C
4" = D
5" = DD
The band size is your chest measurement below the bust.
I adjust for a FBA 1/2" per cup size.