Chanel Jacket: Update #2
2:20 AM
More adventures in dilettante couture!


Once upon a time, I use to say that I hated handsewing with a passion. This project has really challenged my handsewing skills. I've always been impressed by the details of hand-workmanship and always felt that I didn't have the patience for it. I am so proud of myself. Who would have thought I would be able to make perfectly, invisible catchstitches! The next time you flip through Vogue magazine and see a couture garment priced upwards to 5 figures... trust me, it's priced correctly! You never have an appreciation for things like that until you sit down to do it yourself.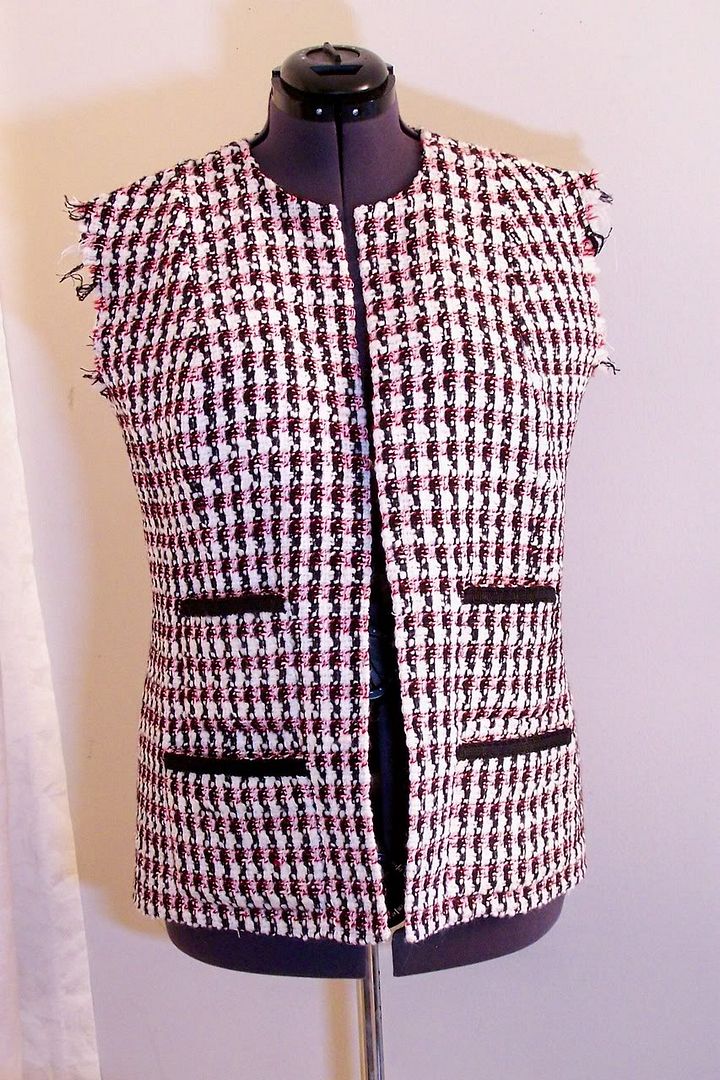 Okay... this is where I so far. I've done everything except sewn on the sleeves, the trim and the chain at the hemline. It was an adventure getting the plaid to match in the curves of the princess seam.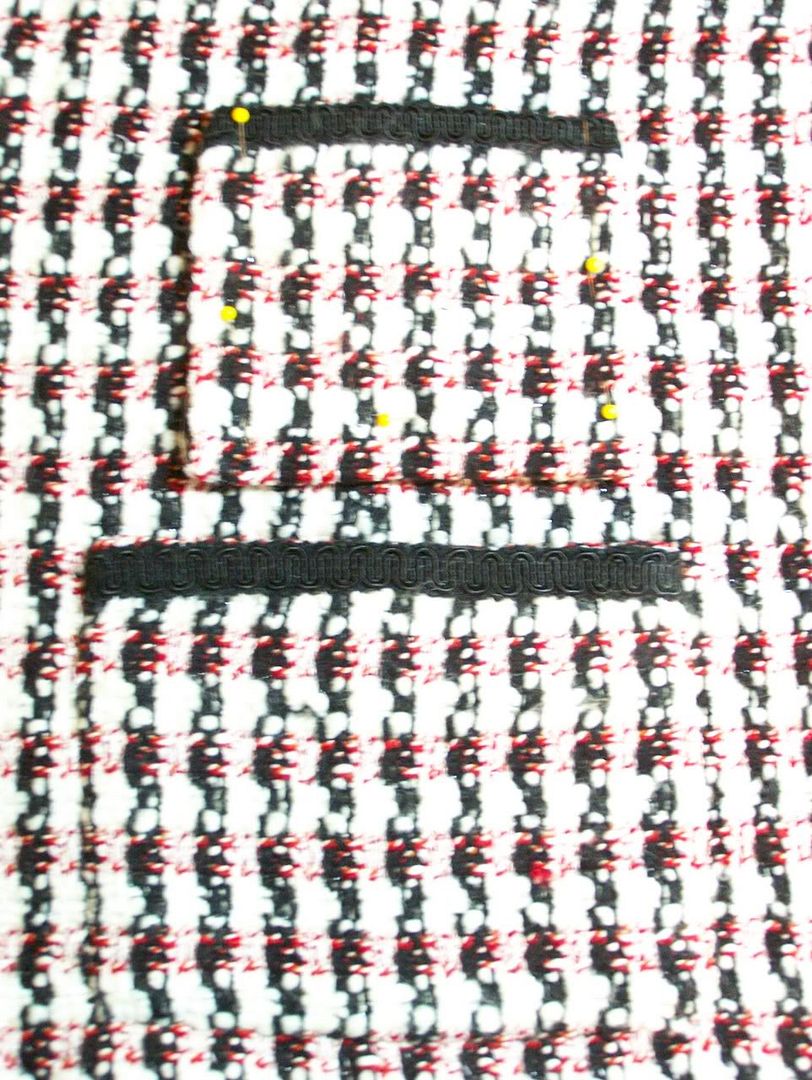 None of the resources I previously listed gave any instructions for the pockets, so I used common-sense and winged it. I knew that the top of the pocket was to be folded under, creating a facing and I also had to fold all of the seam allowances under. I quilted the lining to the pockets and trimmed it down to reduce the bulk. I handstitched the trim and fell stitched the pockets to the jacket.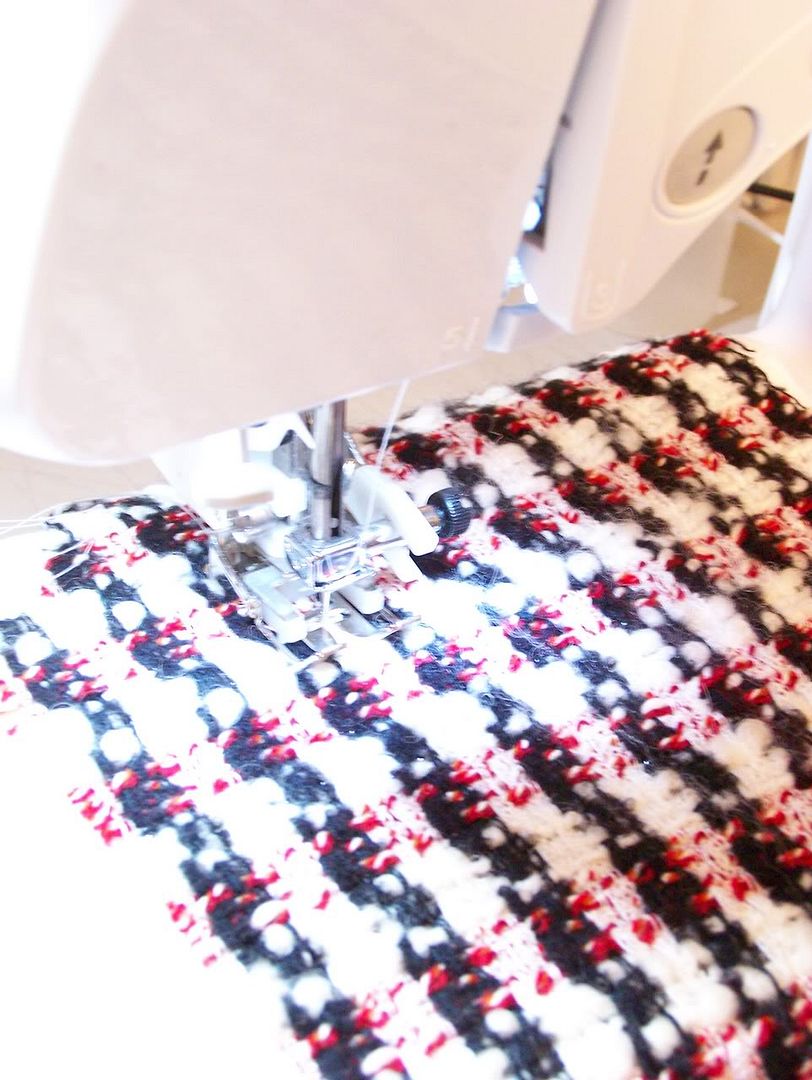 As you see here, I used my walking foot and quilted down the white lines in the fabric because the lining fabric was white and I wanted to make sure that the thread blended into the boucle.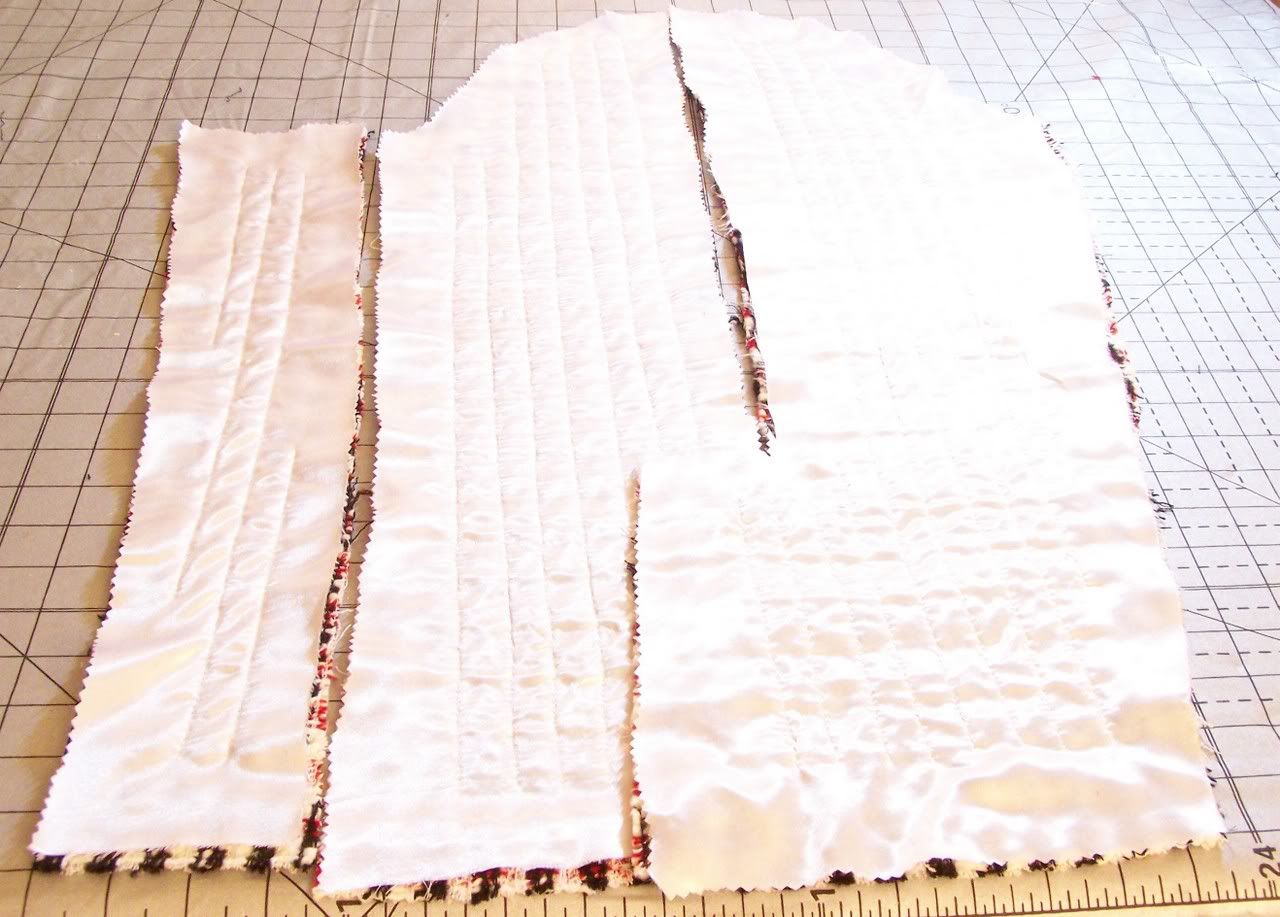 Here are the 3 piece sleeves waiting to be sewn together .