McCall's 5190 - Military Jackets for Spring!
12:01 AM
I've fallen in love with the look of the military jacket for Spring!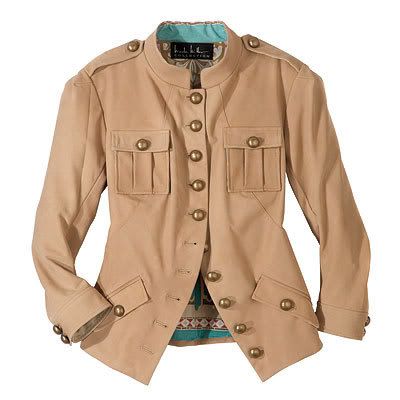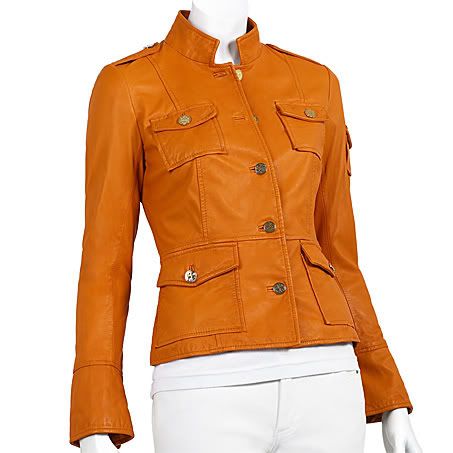 Nicole Miller
&
Tory Burch
Project Details

Pattern:
McCall's 5190
Fabric:
Faux Nubuck
Lining:
Cotton Batiste
Notions:
Twelve - 3/4" buttons; shoulder pads

Description:
Semi-fitted lined jacket has princess seams, collar, shoulder pads and two-piece sleeves with sleeve band; flaps; epaulets; peplum and topstitching.
I cut this pattern in a size 16 and made a 1/2" FBA. I added 2" to the body and 1" to the sleeve. The instructions were super easy and the pattern pieces were well drafted. I used every pattern piece and combined all views for the look that I wanted. I used a nubuck from the home decor section and lined with cotton batiste. I used sew-in interfacing since my use of heat was limited. I opted for bound buttonholes instead of machine made and just used machine holes on the lining. I didn't use the nubuck for the facing, I used the batiste instead. I also added a hang chain which I guess you can say is becoming my signature in jackets.