I've got yellow fever!
12:00 AM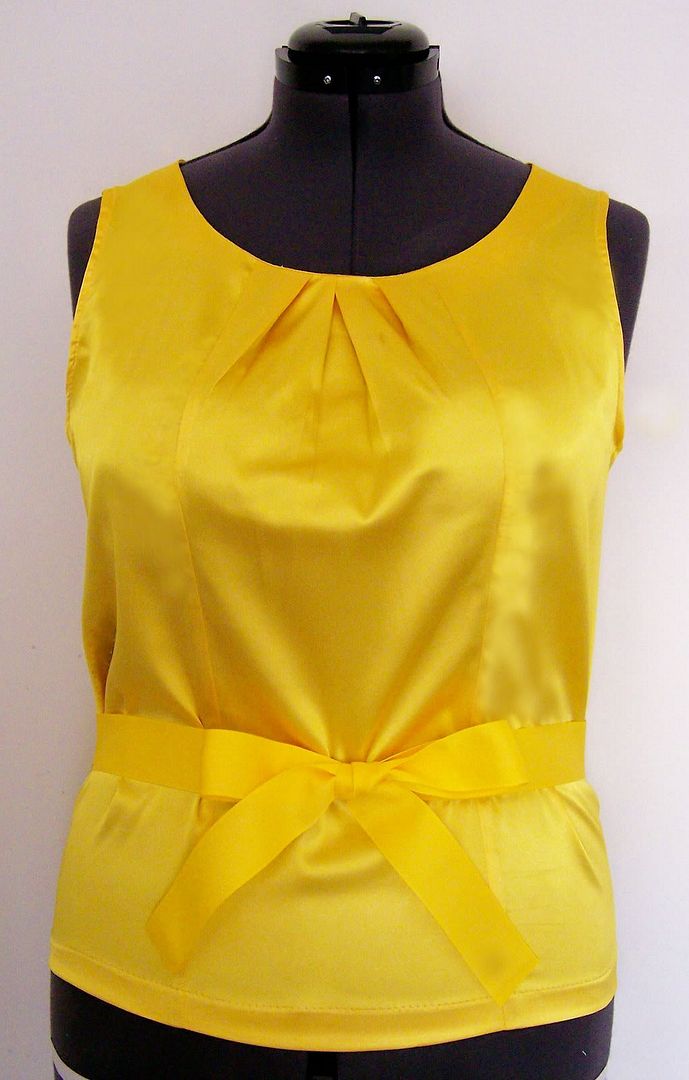 Project Details
Pattern:
Simplicity 2938, View B
Fabric:
Stretch Charmeuse
Notions:
12" invisible zipper; grosgrain ribbon

If you are in need a cute, trendy top that's really easy to make, this is the one. When I initially selected the pattern, I didn't have a fabric in mind. I just knew that I wanted it to be this fantastic color! I was prepared to take my pattern to the register in Hancock and then leave and saw this beautiful charmeuse... and it had stretch to boot! I added 2" to the length. This was my first time working with a stretch charmeuse... it was um, er um... interesting to work with. Notice that the bodice is constructed with princess seams. Right at the bust, the directions stated that ease needed to be removed. This caused the fabric to pucker. I had to repeat the process a couple of times to produce a smooth seam. Also, this is NOT the easiest fabric to press, but I made it work with steam and a pressing cloth.

Instead of using the fabric tie, I used grosgrain ribbon. I wanted a look similar to the Tory Burch which appears to have the ties coming from darts or princess seams (I can't tell which). Placed mine in the side seams... just thought it would look better on me. The instructions suggested a lapped zipper but I used an invisible one instead. Overall, this is a great little top that can be whipped up in a couple of hours!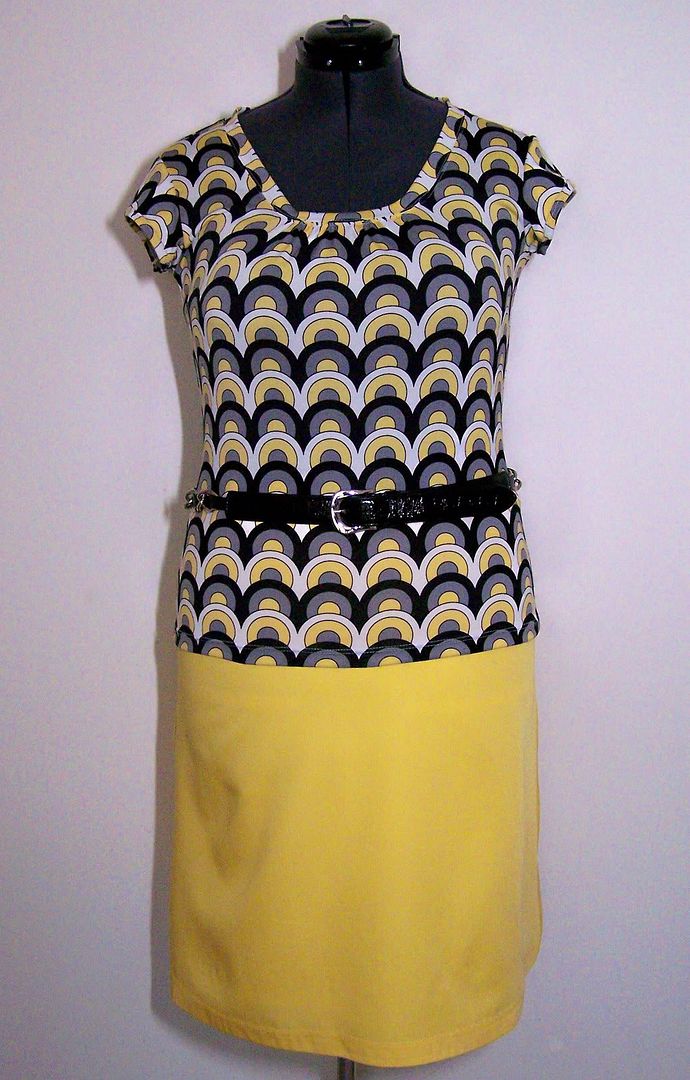 I also made another version of
Simplicity 4076
.
Not much to tell on this. I think everyone in blogland that sews has made this shirt or some variation of it.
I used a poly/lycra knit. I added about 3/8" to the neckband to make it slightly wider and 3" to the length. all of the hems are coverstitched.
The skirt is a simple a-line --
Simplicity 4036
. This skirt is so basic and so simple... it's not much of a review to do. I used a lightweight garbadine. I sewed the side and back seams, zipper and facings. I did add a cotton batiste lining because I felt that the fabric was too lightweight to stand alone.
I have found this color to be completely addictive and I really don't know if I can stop! LOL Next time I shop for fabric, I've made myself a promise to keep walking!