McCall's 6207 - Puffed-Sleeve Herringbone Blazer
8:30 PM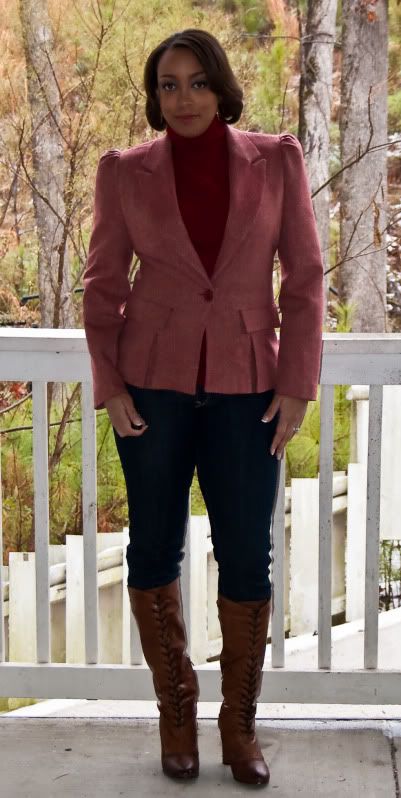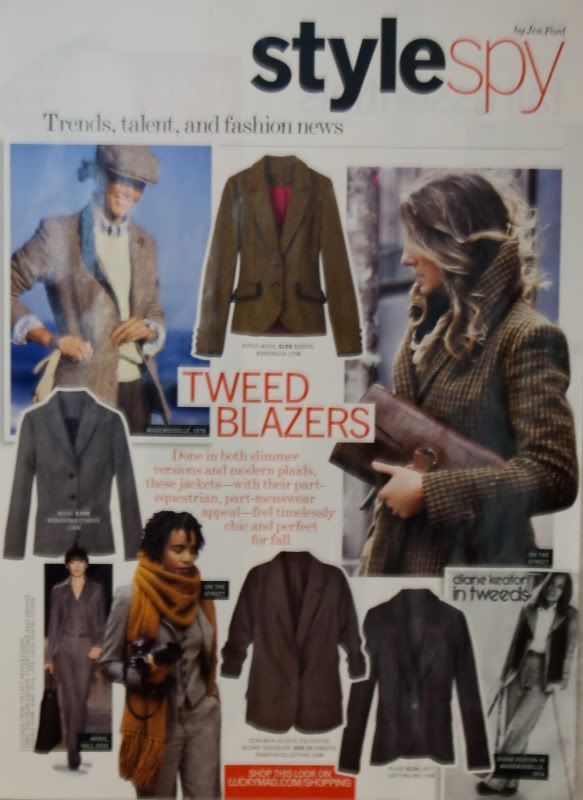 I'm loving tweed jackets, especially ones in equestrian type styles. So don't be surprised if you see another one SOON!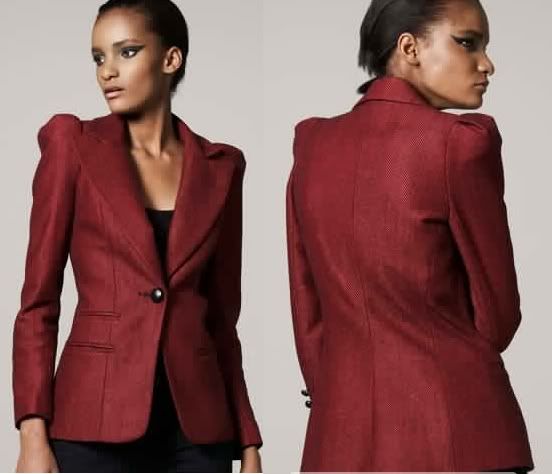 Smythe Herringbone Blazer -
$595, Bergdorf Goodman
Project Details:


Pattern:
McCall's 6207 - View B
Pattern Sizing:
6 - 20, I cut the 16.
Description:
Semi-fitted, lined jackets A, B, C have princess seams, darts, front inverted pleats, flaps, notched collar, pleated sleeve caps and front button closure; jacket A has three-quarter length cuff sleeves; jacket B has long sleeves; jacket C has three-quarter length sleeves gathered at seams.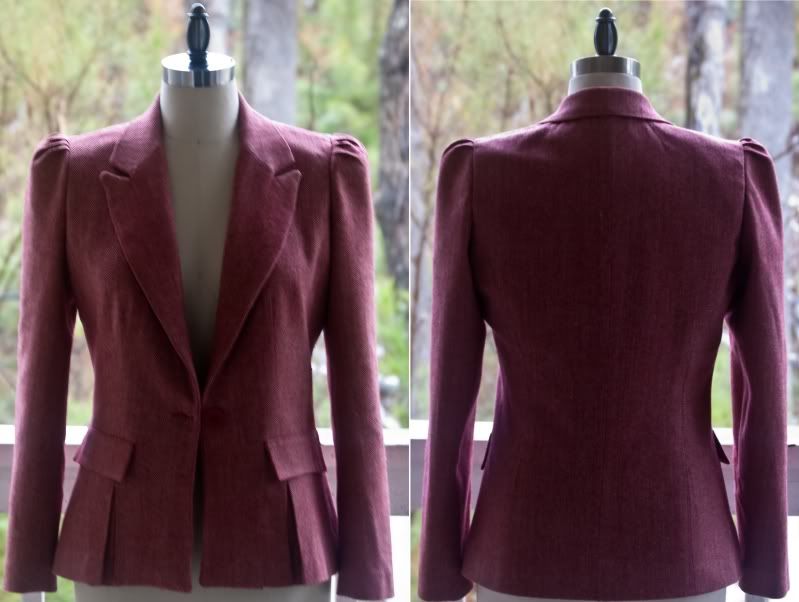 Did it look like the pattern envelope once you were done sewing with it?
Well, kind of. Mine looks a little shorter than the one on the envelope
Fabric:
Red & Camel Herringbone Tweed (100% Poly) from Hancock Fabrics
Lining:
Light Camel (48% Acetate, 52% Rayon) - Zeus lining from Jo-Anns

Were the instructions easy to follow?
I barely used the instructions. I only glanced over them for the pleats on the shoulder and the pleats on the jacket front.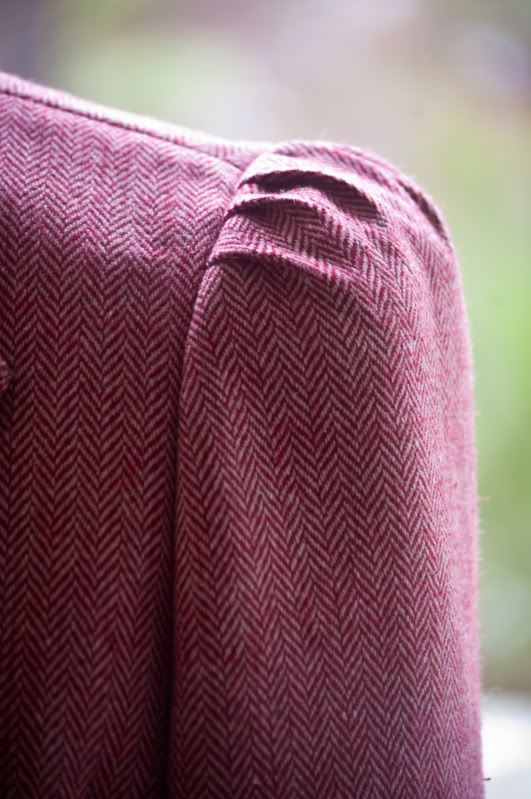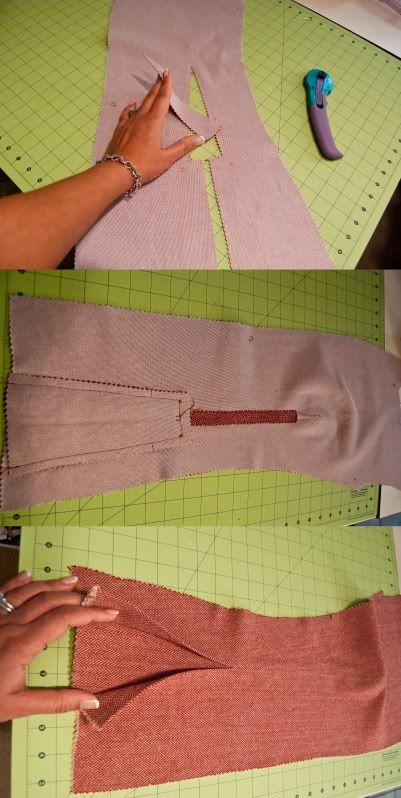 What did you particularly like or dislike about the pattern?
I love that this is a trendy jacket and not just a "classic". I wish that it had real pockets instead of faux ones with just flaps. I love that it at least has a 2-piece sleeve, I just wish that a vent had been included. After I'd given it some thought, I'd already cut the sleeves out. But next time I encounter a jacket or coat, I'll just modify the pattern pieces first.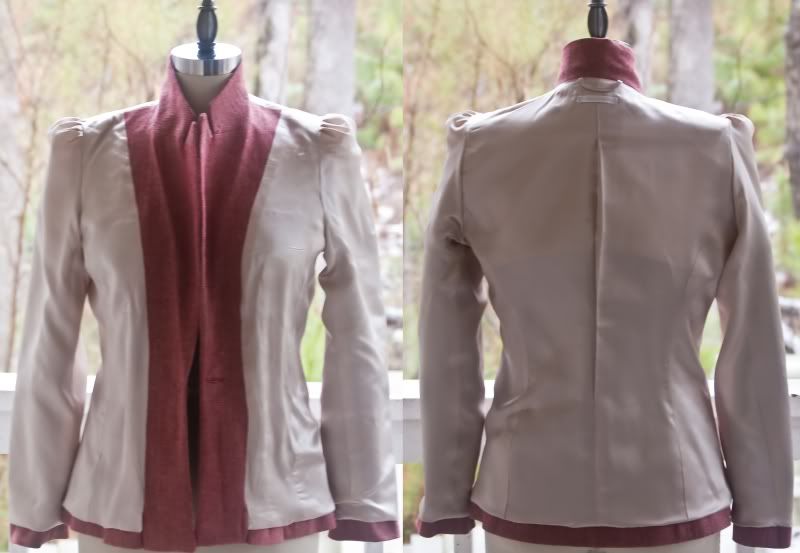 Pattern Alterations or any design changes you made:
I made a small FBA and added 1 inch to the length. I probably could have gone a little larger on my FBA. I think I could have also done a swayback adjustment. Even though I normally don't make that alteration, it seems as if I'm starting to need one. I blame the stair climber at the gym.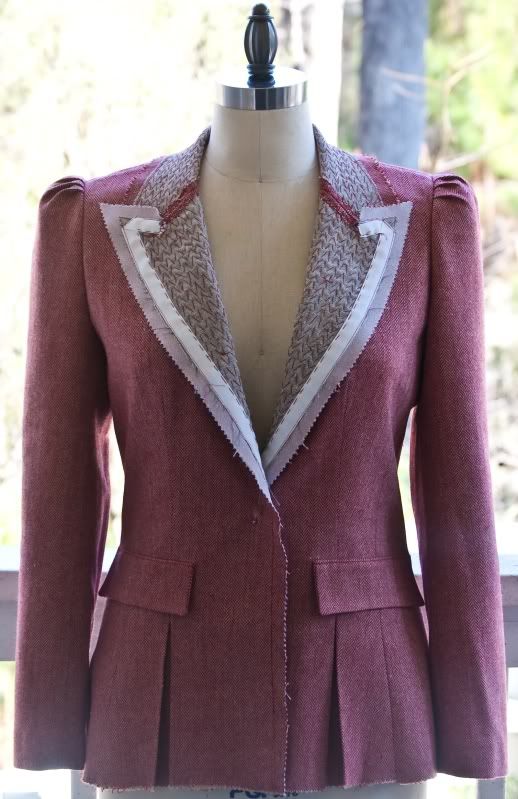 I also tailored the jacket. I block fused the entire piece of fabric prior to cutting. Added in uncovered 1/4" shoulder pads and sleeve heads.

Would you sew it again? Would you recommend it to others? This a great jacket. I would highly recommend it, especially for those participating in the jacket-a-month sew-a-long.