Instant Gratification: McCall's 6164
4:00 PM
I hope everyone is having a FABULOUS start to the new year! Here's my first project!

Pants are
Vogue 1059

Project Details:
Pattern:
McCall's 6164 - View A
Pattern Sizing:
XSM - XLG (I cut the LG, but could have cut the MED)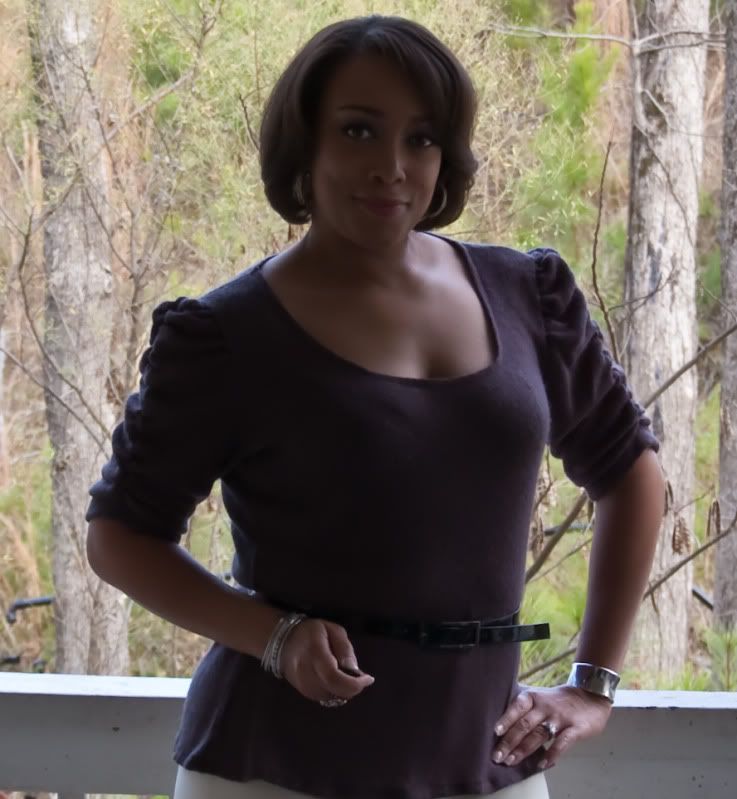 Description:
Pullover tops A, B, C, D, E, F have neckline and
sleeve variations
, stitched hems; top A has two-piece sleeves with bands and elastic forming ruched effect; tops A, B have above elbow sleeves; tops A, B, C have gathered sleeve caps; tops C, D have pleated and gathered sleeve caps; top D has crushed, longer than full-length sleeves; tops A, B, C, D have optional sleeve heads; tops C, E have below elbow sleeves; top E has flanges and purchased sew-on jewels; top F has ruffles and long sleeves.
Did it look like the pattern envelope once you were done sewing with it?
For the most part, it does.
Fabric
: A sweater knit I've been stashing for a couple of years. Not sure of the
fabric content
, but I think it would do fairly well in a
washing machine
.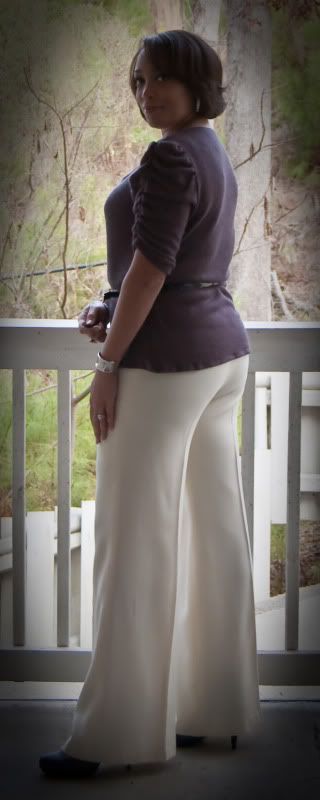 Were the instructions easy to follow?
The instructions were exceptionally easy.
What did you particularly like or dislike about the pattern?
I think this is a really cute and "of-the-moment" style that I've been seeing everywhere... from the high-end designers to the junior retailers and everything in between.
Pattern Alterations or any design changes you made:
I added 1" to the length.
Conclusion:
This is a great "trendy" pattern. All of the versions seem as if they could be sewn up in a couple of hours. I'm not going to sew this one again -- it's really trendy. But I do recommend it.