Vogue 8679 - Back Bustle Riding Jacket
9:30 PM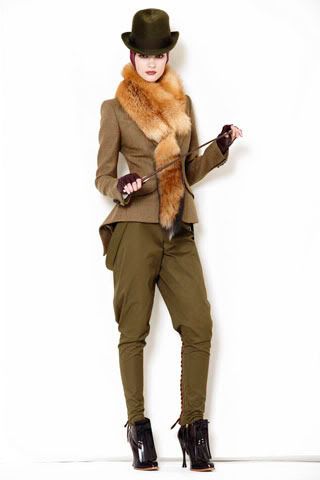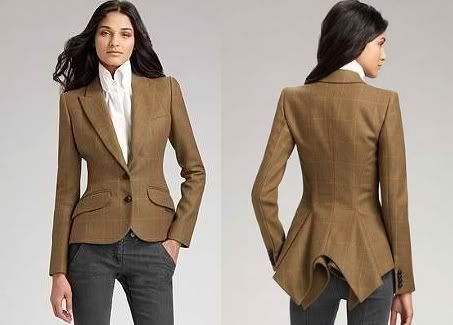 Alexander McQueen Back Bustle Riding Jacket - $3,000 Saks.com
Project Details:
Pattern Sizing:

6 - 20, I cut the 16.
Description: Fitted, lined, above hip jacket with notched collar, front darts, back princess seams, godet and long sleeves.

Did it look like the pattern envelope once you were done sewing with it?
It does.
Fabric:
Tan Silk Tweed (100% silk) from Hancock Fabrics
Lining:
Brown crepe back satin (100% poly)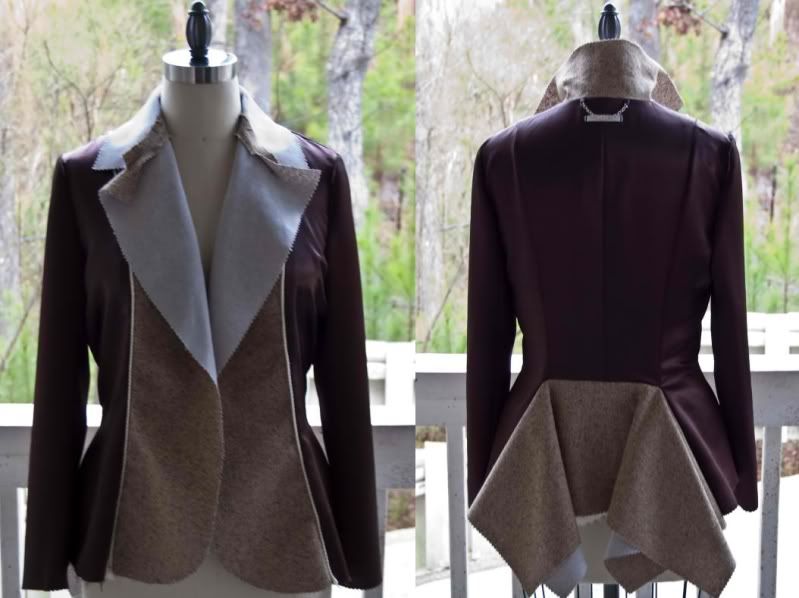 Were the instructions easy to follow?
I barely used the instructions. I only referred to them for the bustle/godet construction.
What did you particularly like or dislike about the pattern?
I didn't care for the styling on the pattern envelope, but I knew from the moment I saw it that it was a good knock-off for the McQueen jacket. I discussed in a prior post not understanding why they use a one-piece sleeve on great jacket patterns. So I changed that.
Pattern Alterations or any design changes you made:
I made a 1" FBA.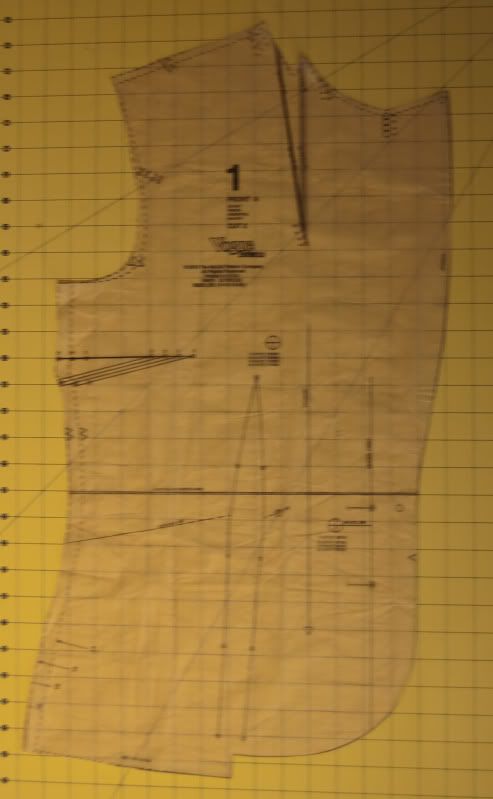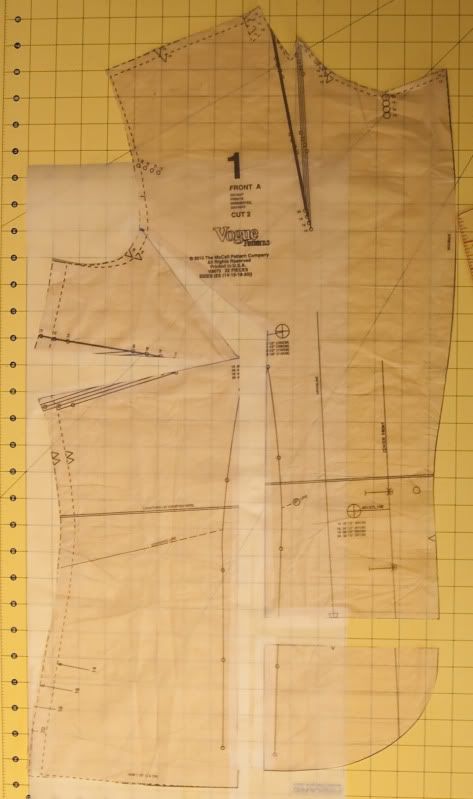 I also added an inch to length and I changed the one-piece sleeve to a two-piece with a vent. I fully tailored the jacket also.
Would you sew it again? Would you recommend it to others? I will not sew THIS jacket again, but if I find something similar that draws me in, I would do that one! And yes, I do recommend this pattern.