Simplicity 2224 - White Cotton Twill Drawstring Pants
10:00 PM
Project Detail:
Pattern: Simplicity 2224 - View C
Pattern Size: XS(6-8) - XL(22-24). I cut a M(14-16)
Description: Misses' pull on drawstring pants.
Did it look like the pattern envelope once you were done sewing it? I think they look about as close as possible to an illustration.

Fabric: Stretch Cotton Twill (97% cotton/3% lycra).
Where the instructions easy to follow? The instructions were extremely easy! A beginner could easily sew these pants.
What did you particularly like or dislike about the pattern? I love the easiness of the style. I wanted a pair of white pants that looked crisp, but still had a comfort and casualness about them. The problem that I had with this pattern is that it is huge! Even based on the finished measurements and the fact that my fabric has lycra, I cut the 14 instead of my usual 16 I would normally cut in pants. I still had to take the pants in on the front and back seams. I could have cut a 12. So if you decide to make these, you may want to go down a size or TWO!
Pattern alterations or design changes you made: I lengthened them by 5". They were pretty short and I new I would be wearing them with some sort of heeled sandals.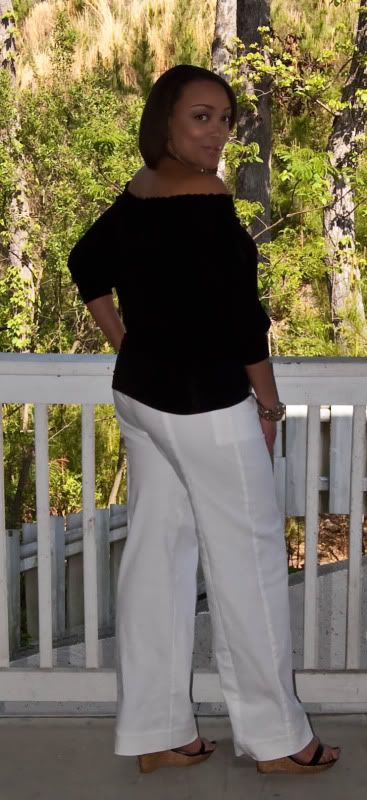 Would you sew it again? Would you recommend it to others? I don't know if I'll sew these again. I have about 2 more pair of pants I plan to make on this style and I may use this pattern and/or another Simplicity that's similar. Yes, I do recommend as long as you are aware they run large.